Waypoint Robotics
Workforce first
Waypoint Robotics is a New Hampshire-based manufacturer of industrial-strength autonomous mobile robots (AMRs). Their products are built for the people who put them to work – tough enough for the daily grind of any manufacturing or warehouse environment.
Agency
: Chris Vogel Design
Identity system
Built for the real world
Our goal was to embody Waypoint Robotic's "Workforce First" philosophy and generate a rugged, durable aesthetic. We purposefully avoided the high-tech sterility commonly associated with the robotics category. The result is a robust identity system that takes a modular approach – allowing for efficient, future expansion.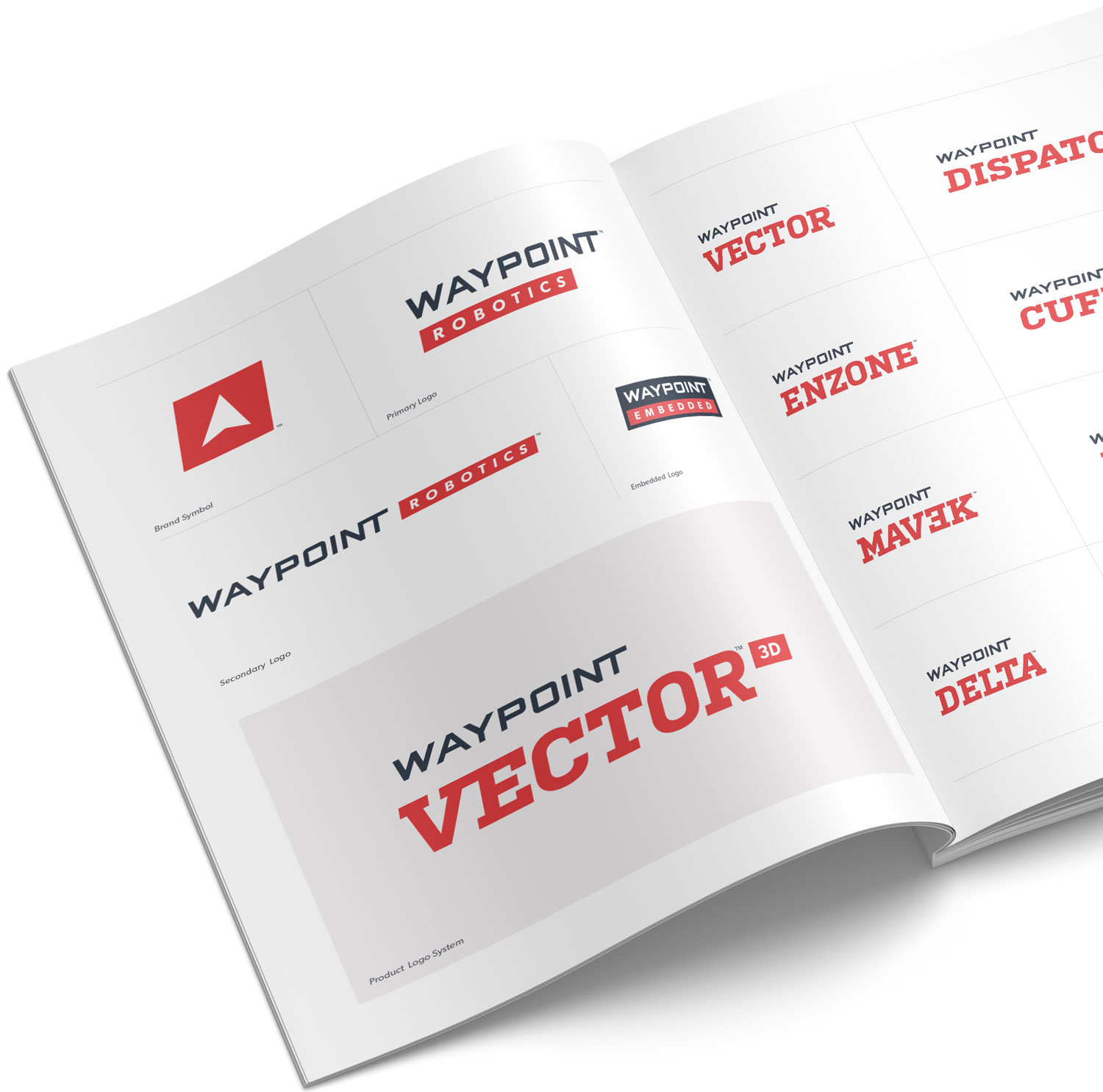 Wireless Charging Technology Badge
3-Stage Safety System Technology Badge
Omni-Directional Technology Badge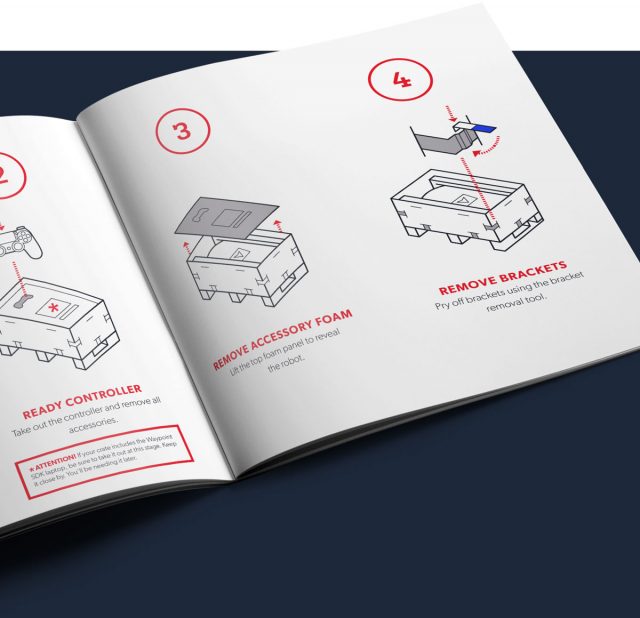 Make it click
Waypoint Robotics has made accessibility its war cry. For this reason, we looked to visualize as many concepts as possible – making ideas easier and quicker to understand.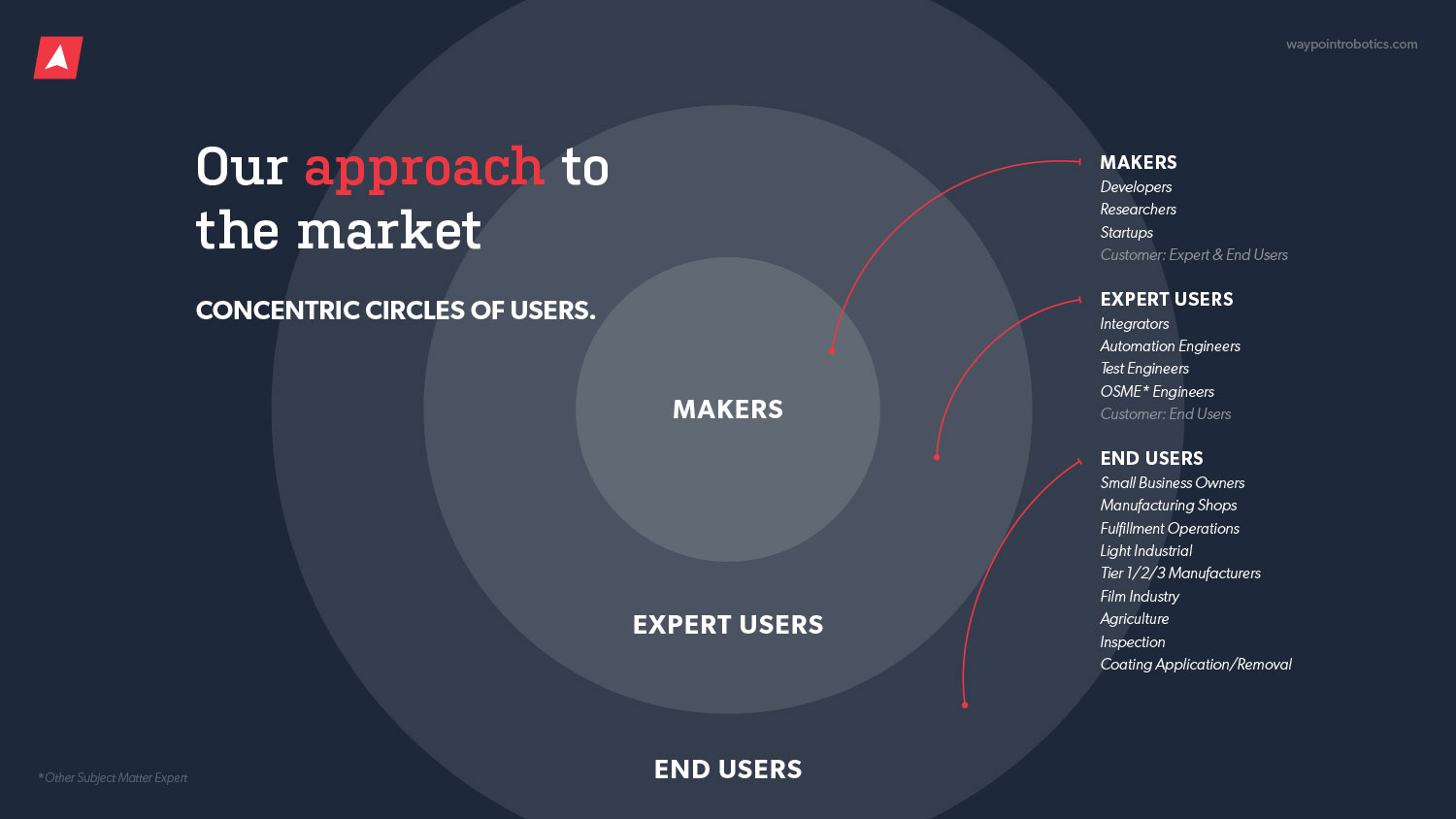 Market Approach Visualization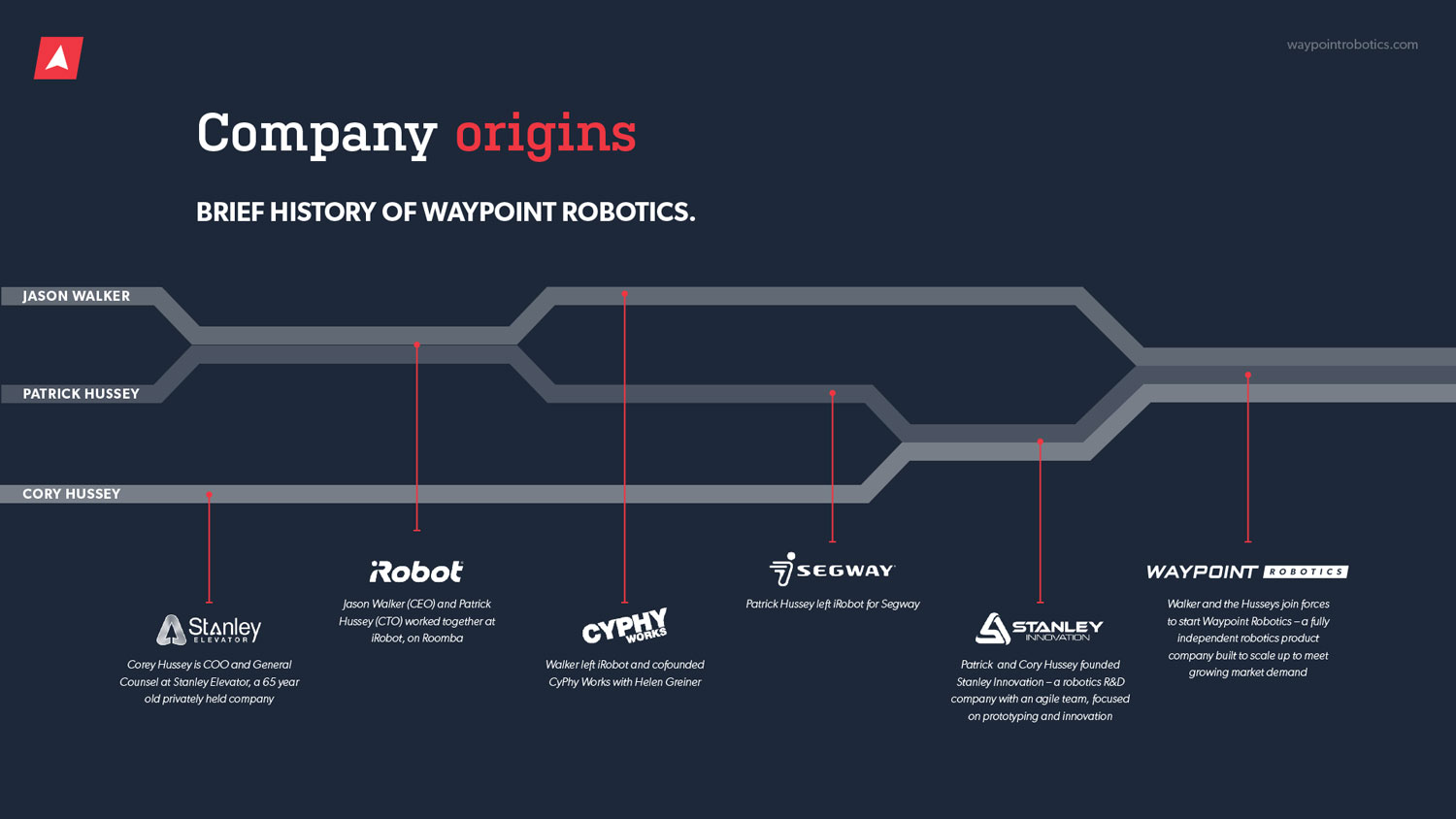 Company Origins Visualization
A focus on practicality
The interface design for Waypoint Robotic's digital products (Dispatcher and Whistle) was a critical part of the branding effort. We wanted the experience to feel familiar and friendly and make users feel comfortable taking the reigns. We opted to go against the clinical feel of the Flat UI trend and achieved accessibility through a hint of realism. Combining flat and layered elements and applying atmospheric nuances help guide the user's eye.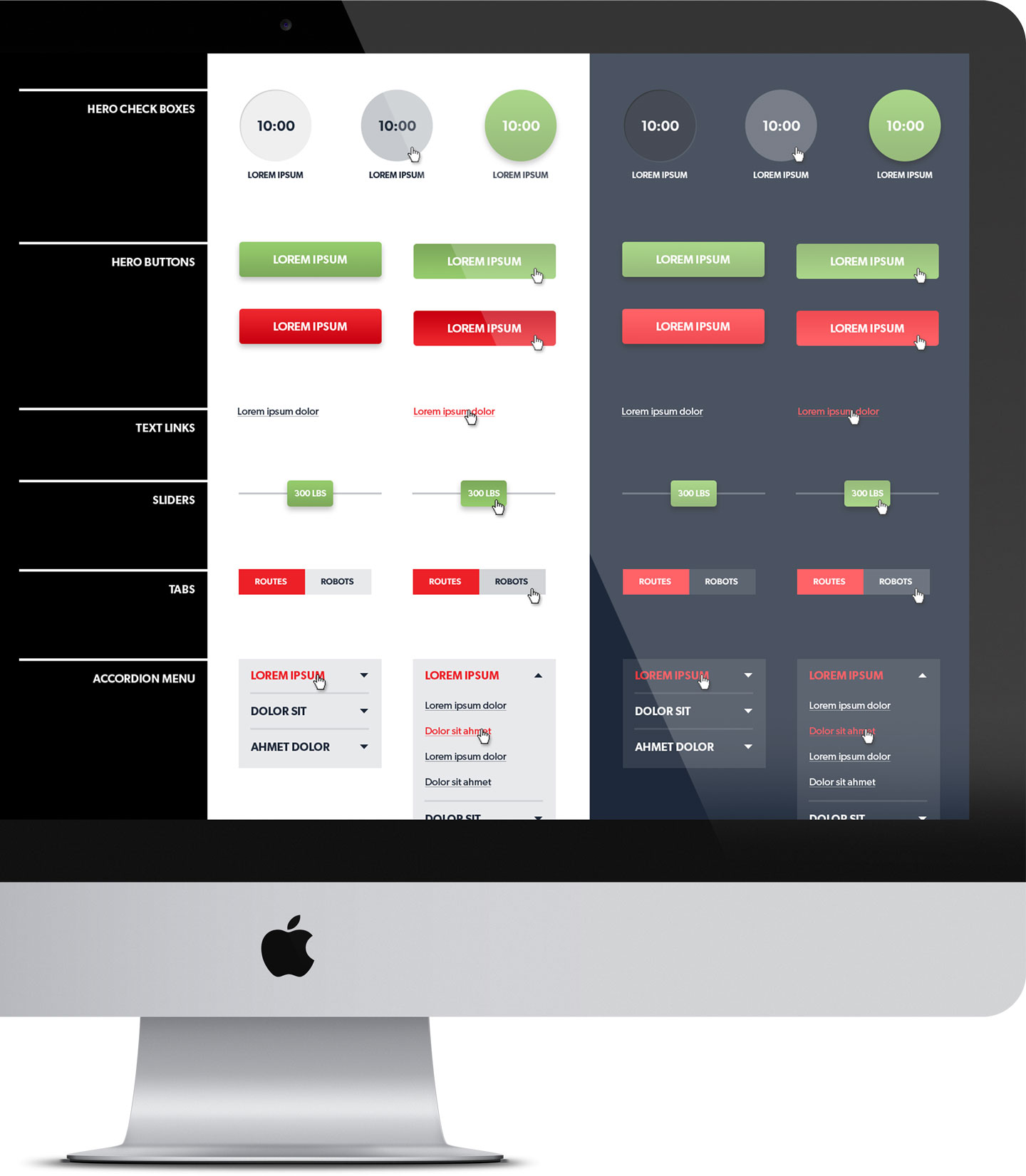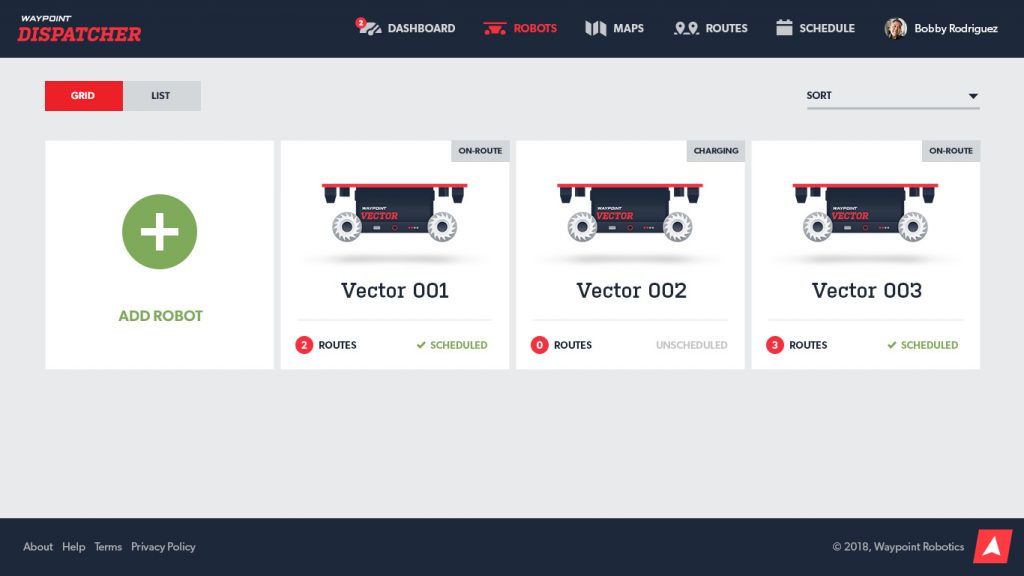 Robot Management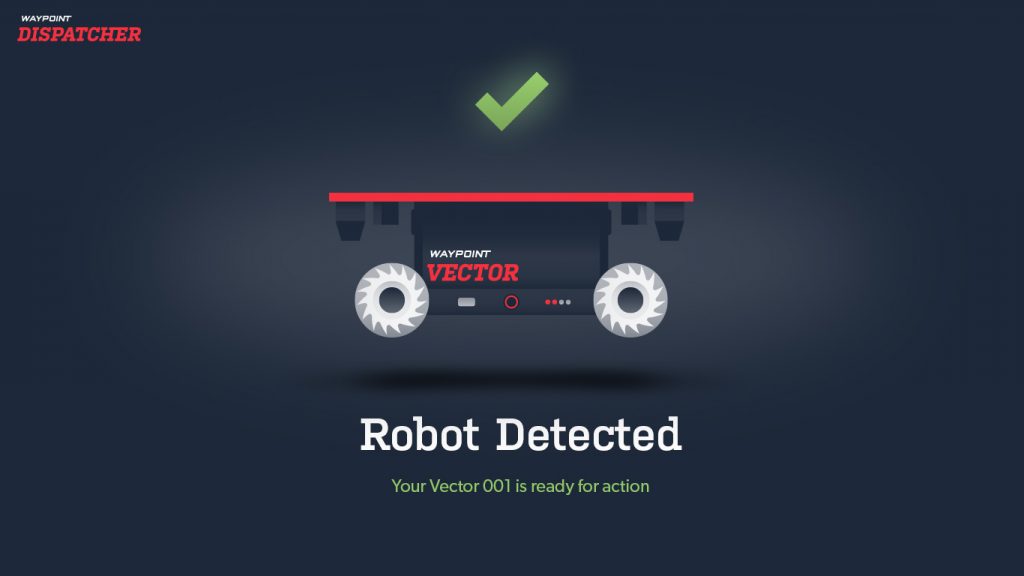 Robot Detection Confirmation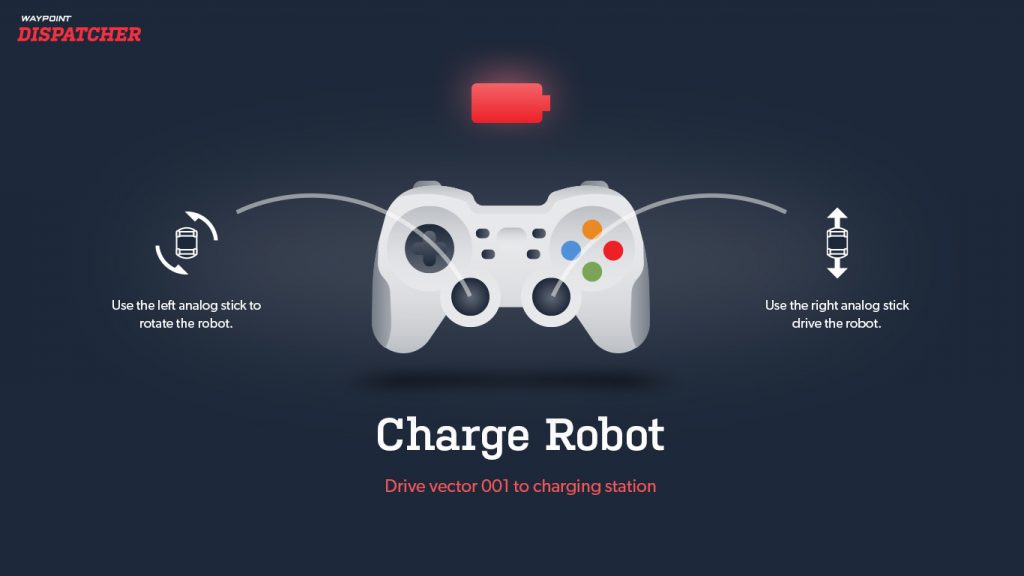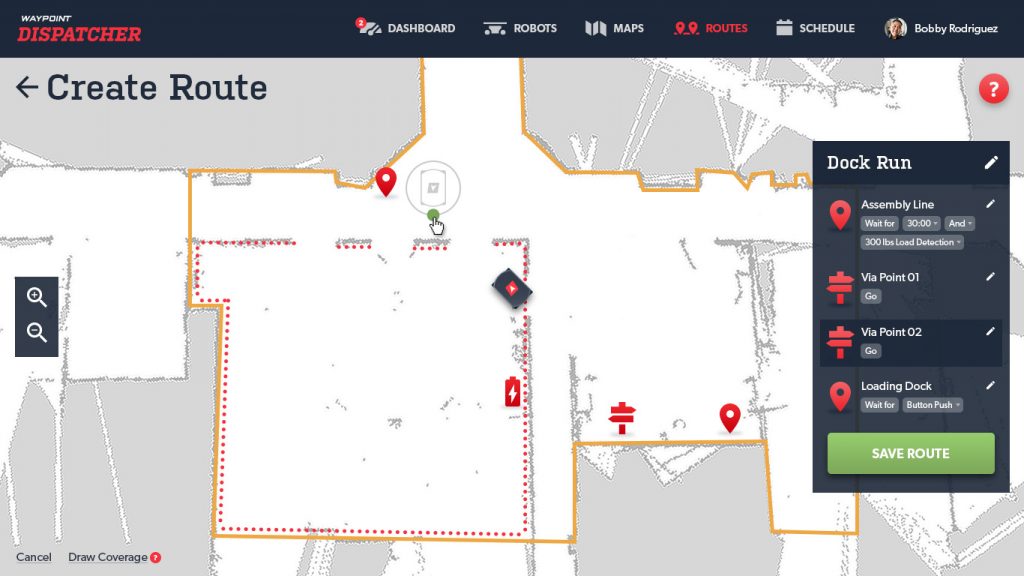 Mapping Interface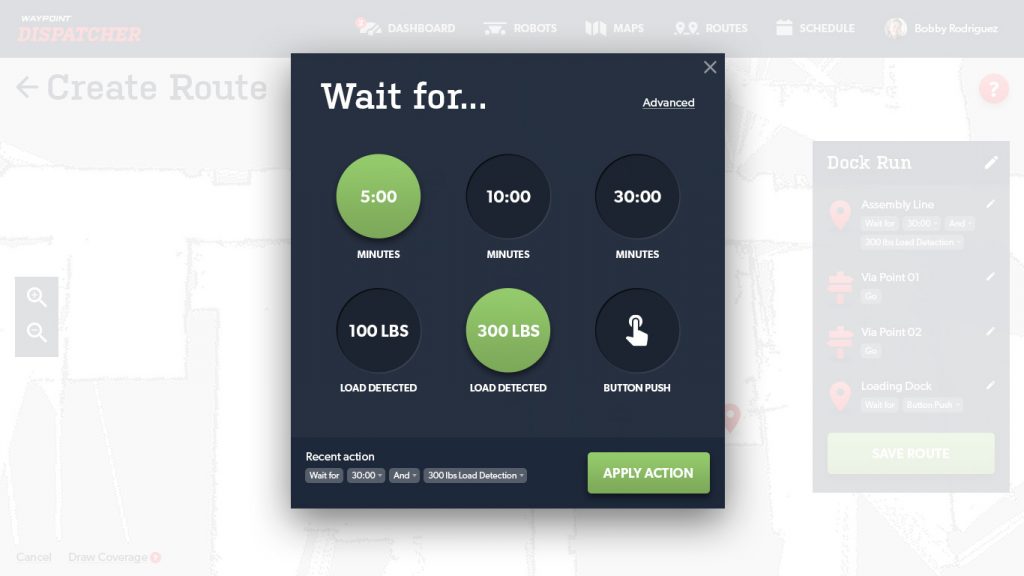 Action Presets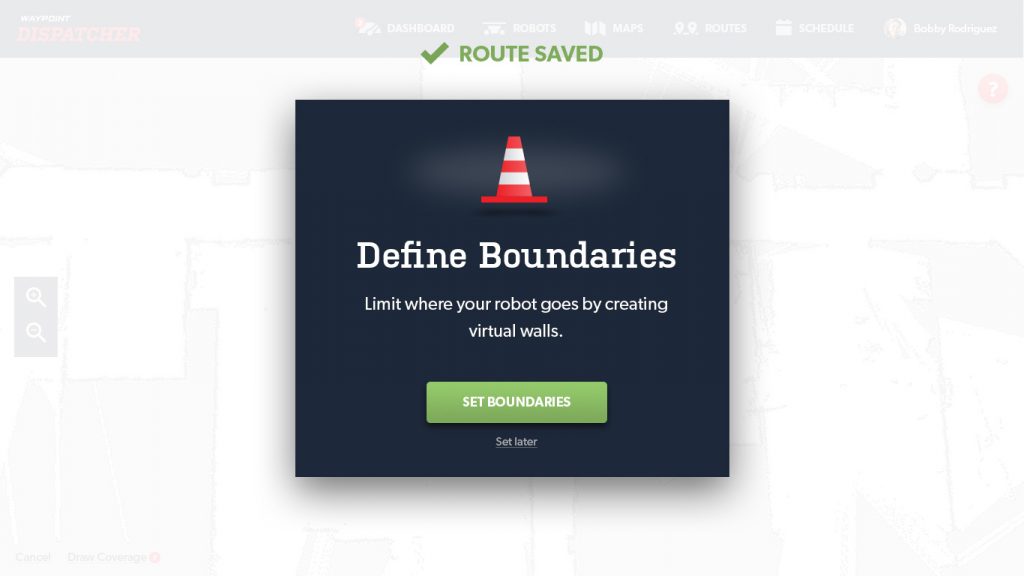 Confirmation Modal
Client Testimonial
Chris has been more than excellent to work with and has the unique ability to take even the most rudimentary initial ideas that we have, help to quickly clarify, interpret, and expand the ideas and then create informative, helpful, meaningful, and certainly beautiful designs and content. I'd highly recommend him for your next project!
Patty Katsaros
Director of Marketing & Growth
Visit Waypoint Robotics
Did Waypoint Robotics spark your interest?
Let's talk about your project
Get Started
Carver Pump
A centrifugal pump manufacturer with an eighty-year history – made in the USA.
Year: 2017
Agency: Chris Vogel Design
Sector: Commercial & Industrial
Geo
An Australian software company building productivity tools for a mobile workforce.
Year: 2017
Agency: Chris Vogel Design
Sector: Tech
Goodnature
The leader in commercial juicing equipment with a mission to bring out the best of nature.
Year: 2019
Agency: Chris Vogel Design
Sector: Commercial & Industrial