Thriveal
The premier community for accounting firm entrepreneurs seeking to grow.
Year: 2021
Agency: Chris Vogel Design
Sector: Professional Services
Waypoint Robotics
A manufacturer of industrial-strength autonomous mobile robots (AMRs).
Year: 2020
Agency: Chris Vogel Design
Sector: Tech
Campbell Travel
A corporate travel agency with Texas warmth and a future-focused mindset.
Year: 2021
Agency: Dots & Lines
Sector: Travel
In a Nutshell
Let's discover what makes your company unique
Express it in a memorable way
Apply it to a range of touchpoints
Services
Identity
Distill the core of your company down to its essentials and express it in a distinct way.
Explore Service
Positioning Strategy
Logo Systems
Style Guides
Interface
Empathize with your user to create an interactive experience that captivates and converts.
Explore Service
User Experience
Web Design
Developer Documentation
Illustration
Visualize your message and transform abstract ideas into tangible truths.
Explore Service
Iconography
Diagrams
Process Visualization
Clientele
Serving lean, founder-led B2B
Whether it's a New England-based robot manufacturer, an outdoor education provider in California, or an Australian software company, we serve clients from a variety of sectors, coast-to-coast and beyond. Even though our clients are so vastly different, they all have one thing in common: a deep passion for their own business and the businesses they serve.
LEARN MORE
---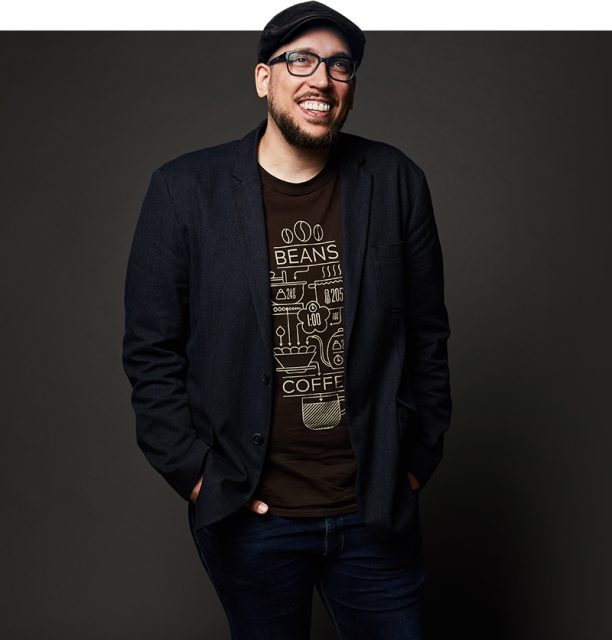 About
Years of industry experience
Years of design agency ownership
Born, raised and educated in Germany

The Businessology Podcast
Episode #079
One Man Agency Vs. Freelancing with Chris Vogel
Chris runs Chris Vogel Design – a one-person agency that helps companies articulate answers to fundamental questions. Chris positions companies and creates distinct visual systems that capture the essence of a business.
Listen to Podcast

Client Onboarding: How a One-Man Agency Qualifies Leads and Turns Them Into Clients
Unless you're a star designer and have a plethora of big-name clients, awards, and speaking engagements under your belt, running an agency by yourself isn't easy. Client prospecting can be especially challenging...
Read Article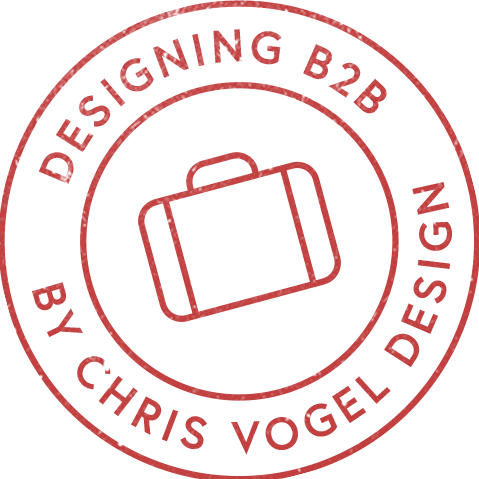 Out with the old and in with the new? 3 great reasons to give your B2B brand a makeover.
At the beginning of a brand new year, especially after the last couple we've had, the idea of a fresh start is enticing. Change can be cleansing — transformational, even. In the world of branding and visual identity, though, the why behind any changes must be carefully considered and artfully executed.
Read Article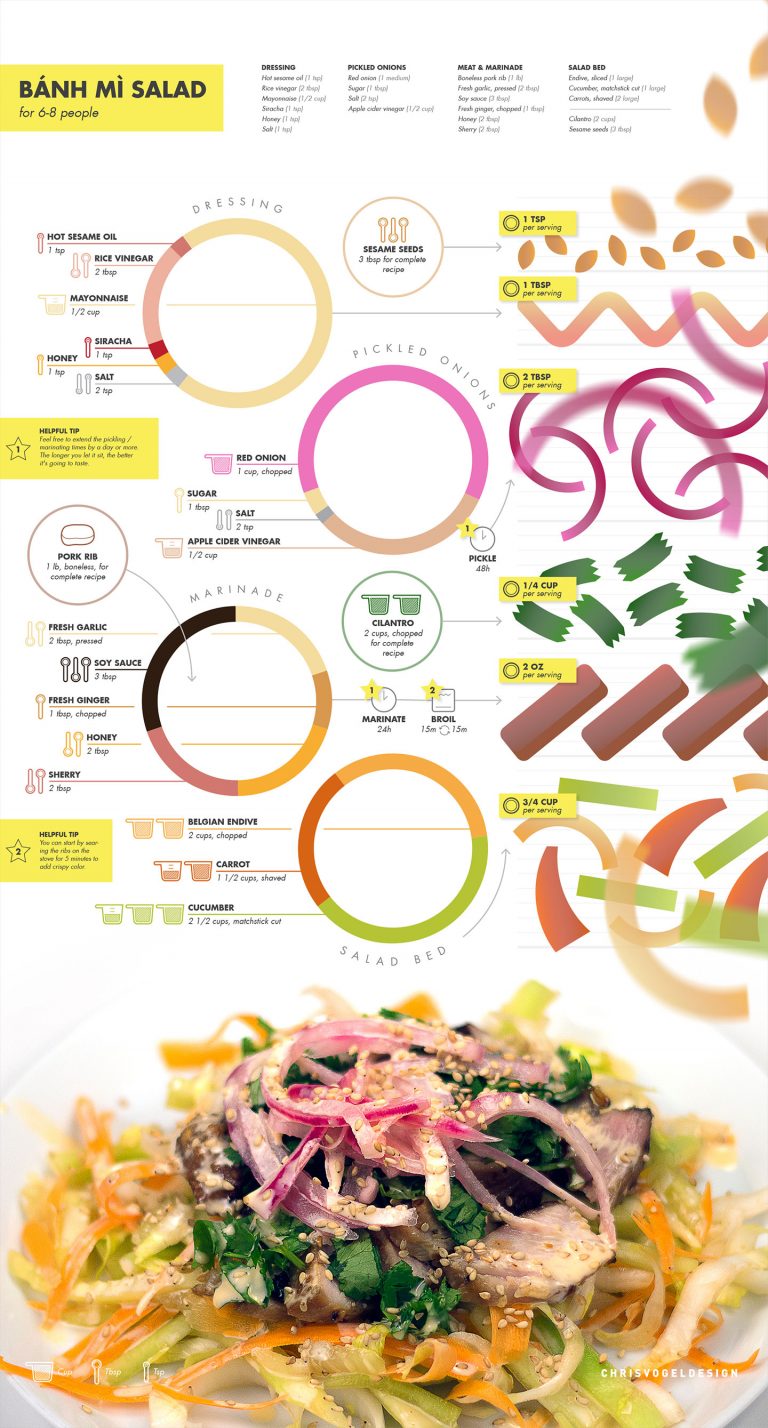 Banh Mi Salad
This recipe diagram shows how to make a Korean-inspired Banh Mi Salad. In addition to explaining the steps involved, it illustrates ingredient ratios and assembly. The design relies on a variety of stylistic elements – including icon illustration, data visualization and product photography.
Year

: 2016

Agency

: Chris Vogel Design

Sector

: Food & Drink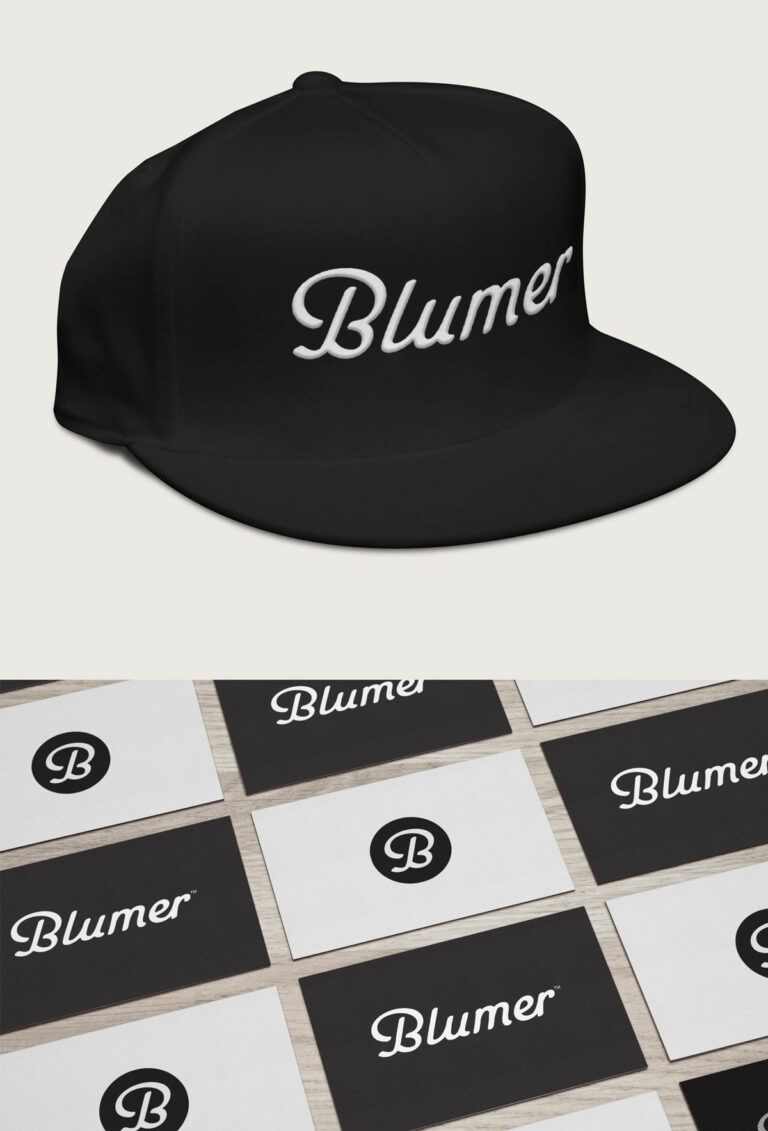 Blumer CPAs
Blumer CPAs help creative entrepreneurs know their accounting and tax numbers. The custom-designed wordmark celebrates the firm's sophisticated yet creative personality.
Year

: 2021

Agency

: Chris Vogel Design

Sector

: Professional Services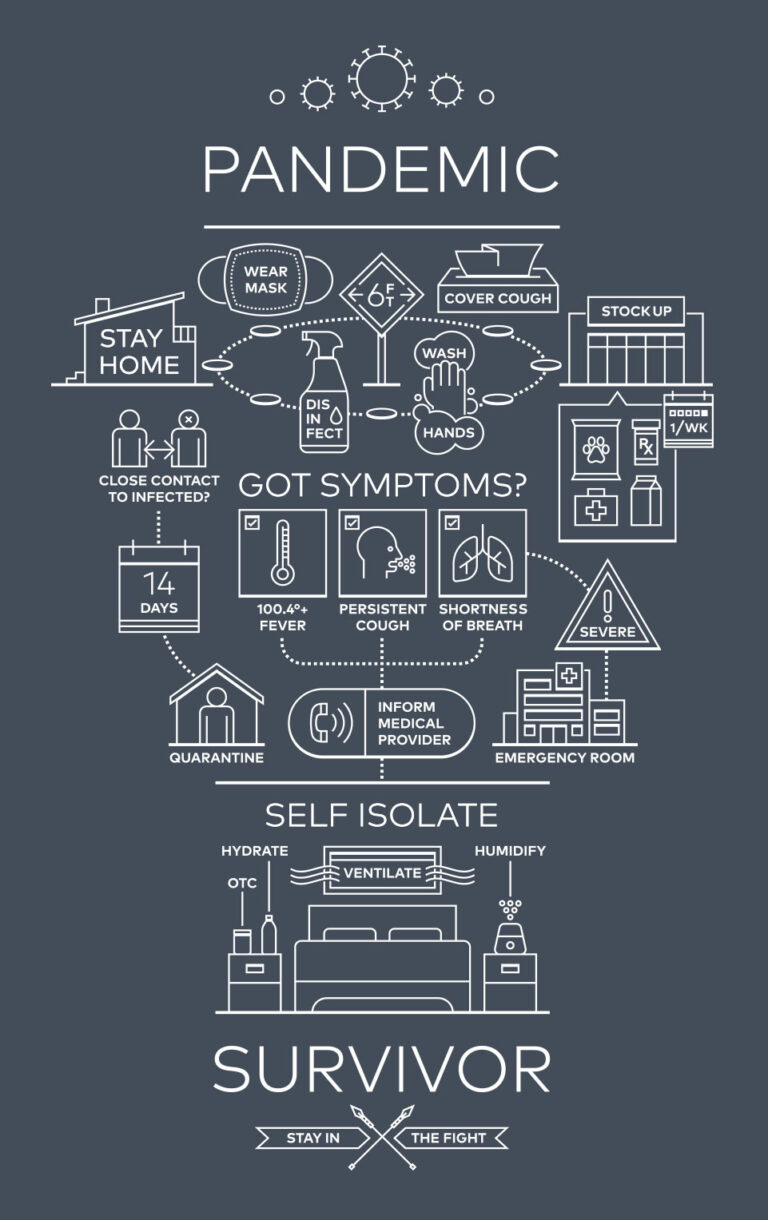 Pandemic Survivor
The process diagram for surviving the pandemic celebrates the unbroken human spirit! Inspired by CDC and WHO guidelines, this design walks you through the steps of surviving this difficult time. Stay in the fight! Be a Pandemic Survivor!
Year

: 2020

Agency

: Chris Vogel Design

Sector

: Consumer Goods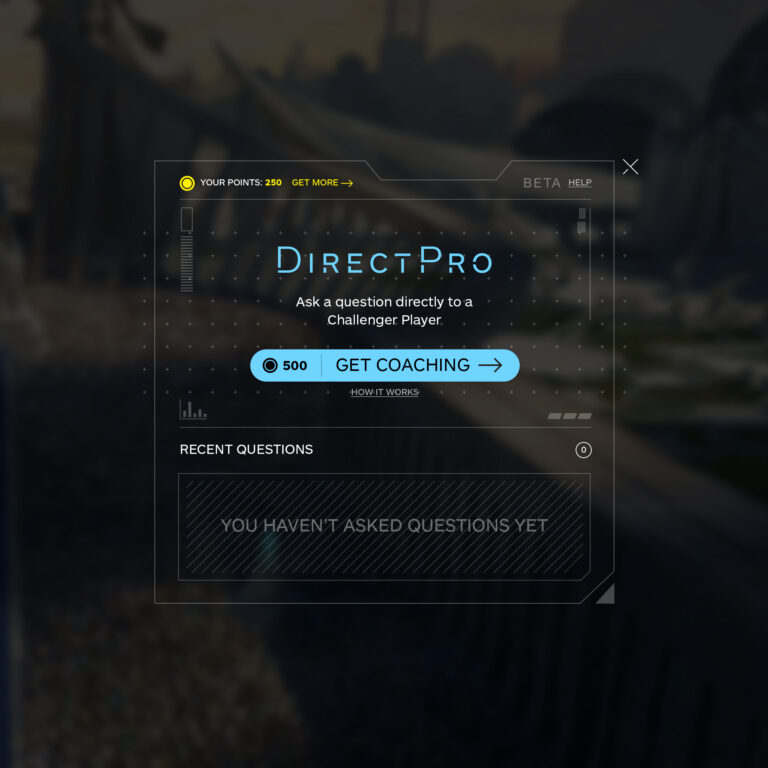 Skill Capped Direct Pro
Coaching app for Skill Capped, the web-based learning platform for League of Legends, Valorant, and more. The styling is inspired by the HUD interface found in contemporary video games!
Year

: 2020

Agency

: Chris Vogel Design

Sector

: Tech
Client Testimonial
"...Chris's great sense of curiosity, his gracious listening skills and his mastery at interpreting our work has resulted in first-class representations of our programs and our vision. He guided the process with thoughtful economy. He was nimble in zooming out to the big conceptual picture, and polishing each illustration down to the finest detail. We're equipped with better tools to reach new communities and gather greater resources to support our mission..."
AUBREY RAWLINS
Development Manager
SEE CASE STUDY