Services
Identity
Distill the core of your company down to its essentials and express it in a distinct way.
Positioning Strategy
Logo Systems
Style Guides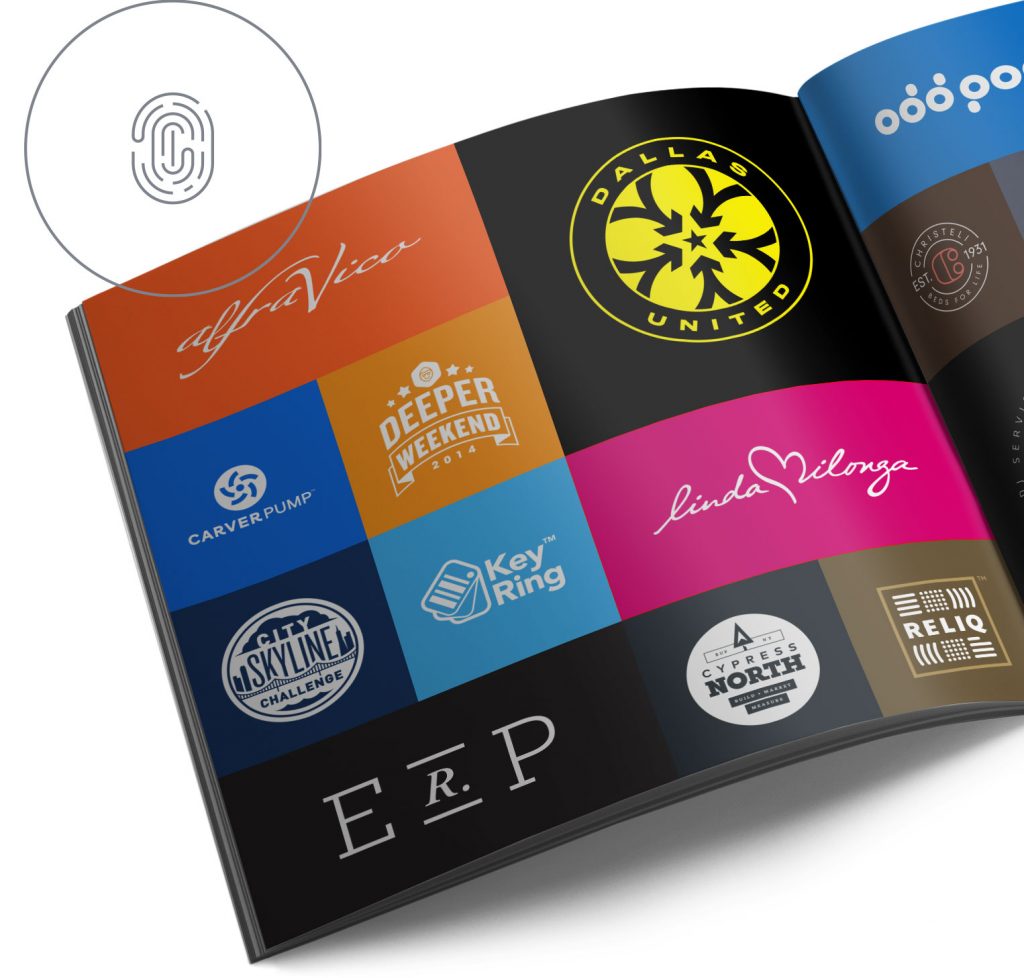 Onboarding
Ask lots of questions
Getting insights and opinions from key stakeholders is an essential first step. The discovery questionnaire asks about the business, customers, and competition. The goal is to get everyone's independent perspective and avoid groupthink.
Kickoff with discovery
Armed with the responses to the questionnaire, we kick off the project with the discovery workshop – a deep-dive session in which we explore the near/long-term goals, industry trends, customer needs, and driving-intent.
Record and transcribe
To ensure retention, the discovery session is fully recorded and then painstakingly transcribed into bullet points. This process guarantees all important thoughts are captured and taken into consideration.
Positioning strategy
The soul of your business
The positioning strategy frames up the essence of your business in the most distilled way possible. It's a temperature check to ensure we're all conceptually aligned. The goal is to avoid generic promises and find a unique angle. Part of this exercise is the development of key statements that articulate your mission, vision for the future, and reason for existence. To ensure a customer-centric approach, we work together to create target personas – real-world examples of people you serve.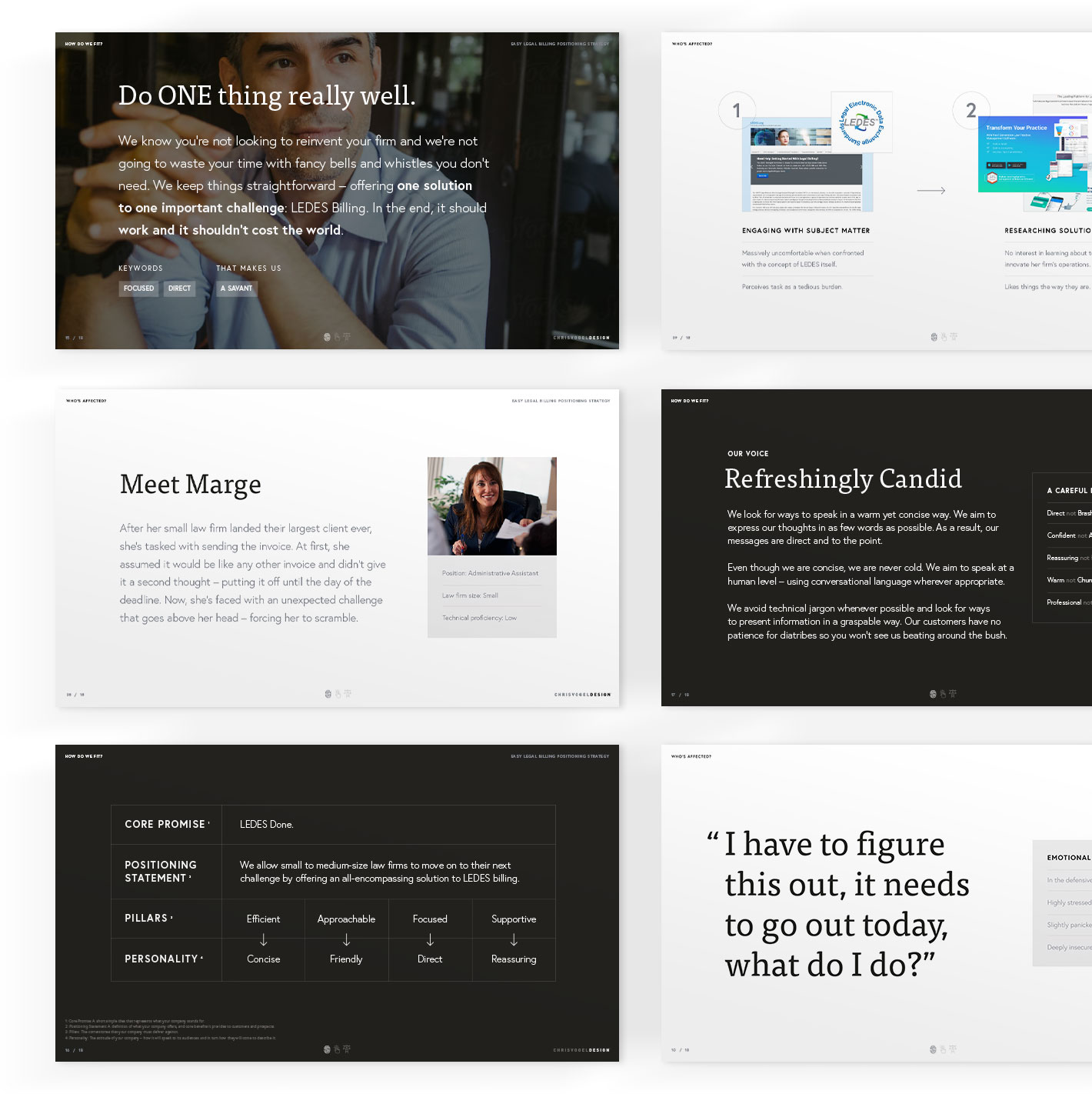 Testimonial
"...I really liked the position strategy deck (...) I wasn't sure how valuable it would be, but was willing to just let it unfold (...) I was quite surprised. It was really great to see the business put that way..."
Brad Dunn
Head of Product and Customer Experience
SEE CASE STUDY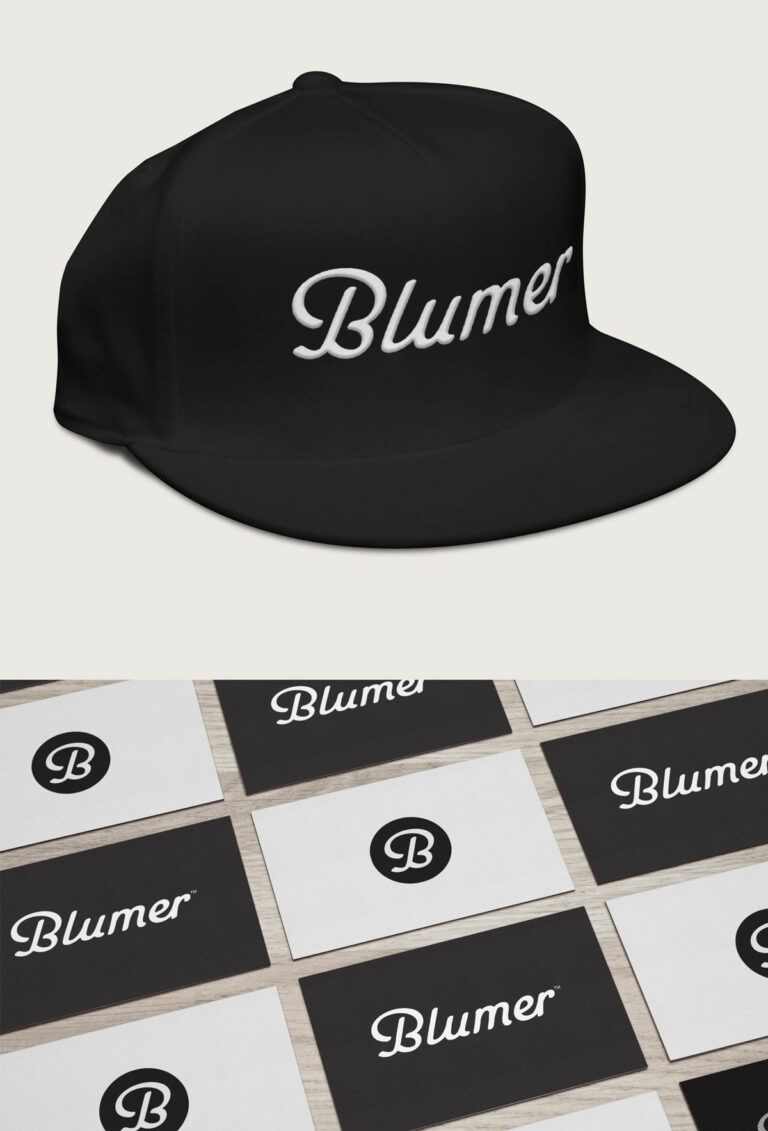 Blumer CPAs
Blumer CPAs help creative entrepreneurs know their accounting and tax numbers. The custom-designed wordmark celebrates the firm's sophisticated yet creative personality.
Year

: 2021

Agency

: Chris Vogel Design

Sector

: Professional Services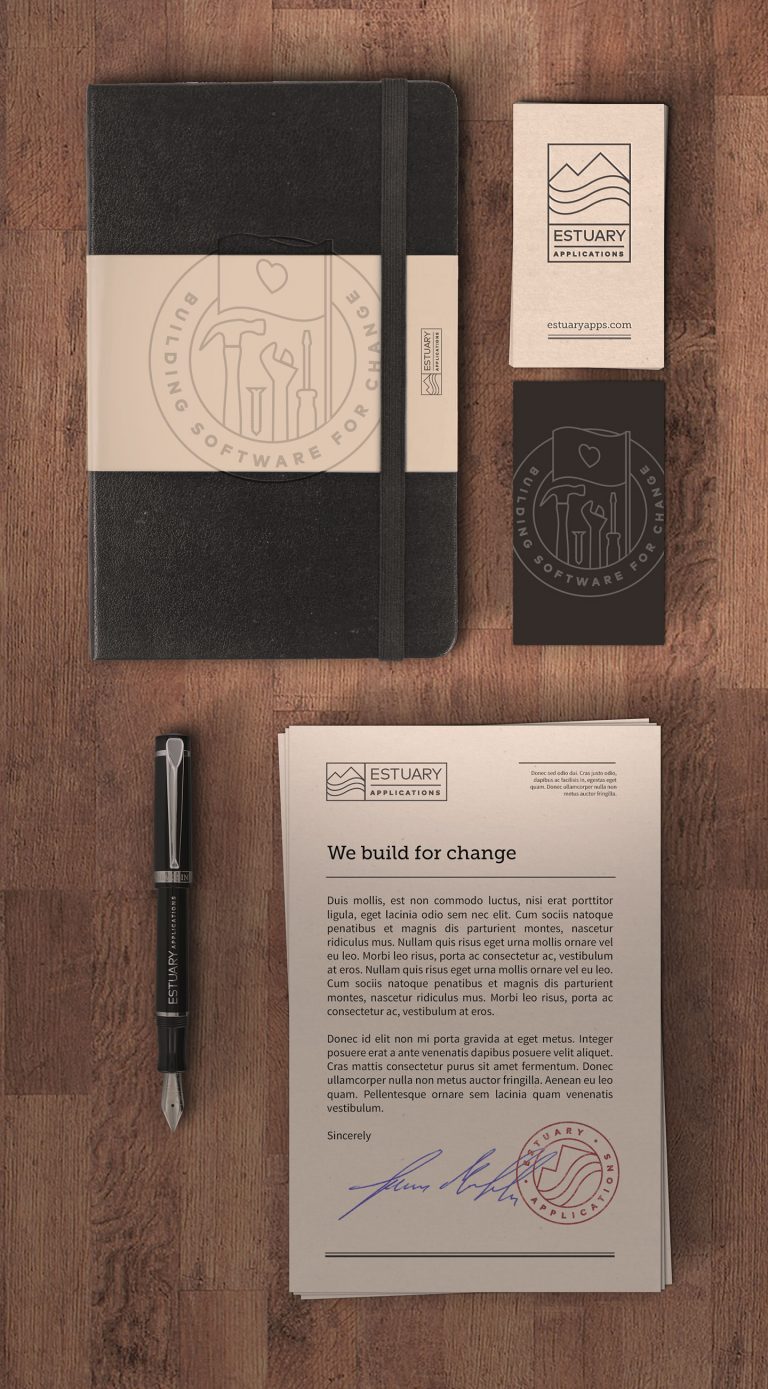 Estuary Applications
Estuary Applications builds long-lasting, web-based software for companies that want to affect positive change in the world. They require all of their clients have a meaningful mission that isn't exclusively profit-driven. To capture this unique aspect of the business, we designed an identity with an artisan feel. We really wanted the balance the sophistication of their products with the human focus of their guiding principals. At a glance, it should be very clear: Estuary makes "handmade" software by real, skilled craftsmen.
Year

: 2013

Agency

: Dotvita

Sector

: Tech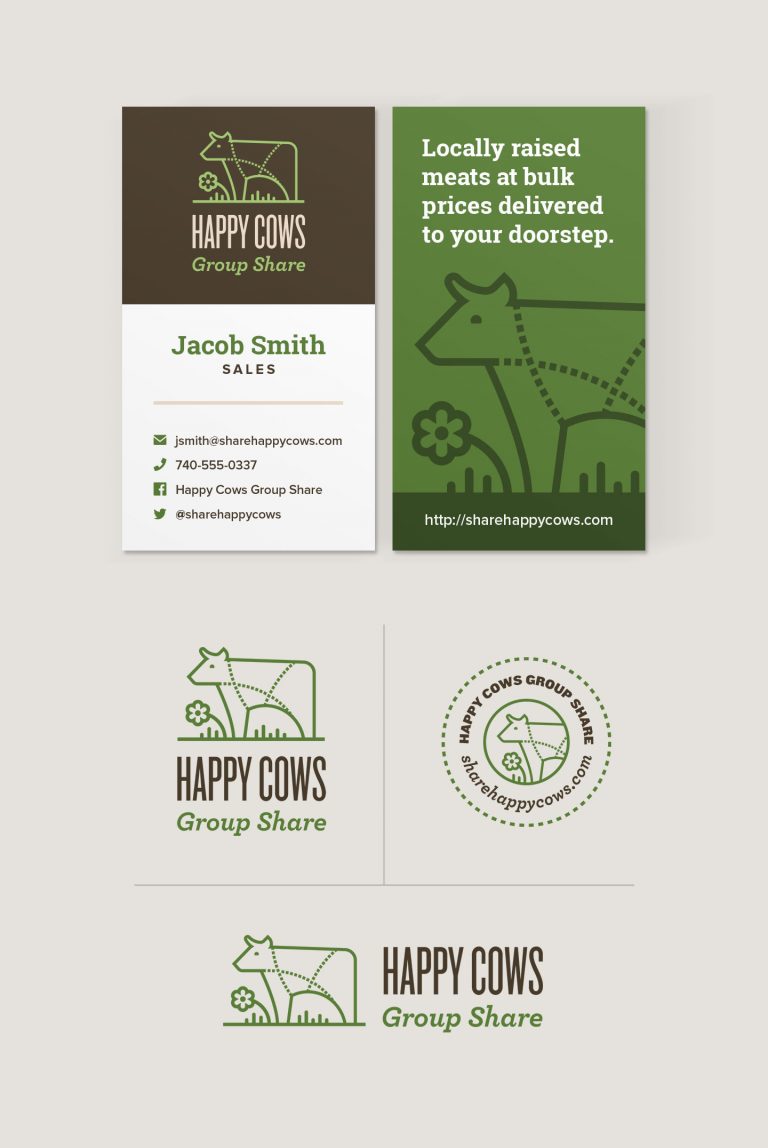 Happy Cows Group Share
Happy Cows Group Share is a cooperative in which buyers form groups to bulk purchase locally raised meat. I designed the identity to look refined yet approachable. A grazing cow has cutlines to convey the company's purpose at a glance.
Year

: 2015

Agency

: Chris Vogel Design

Sector

: Food & Drink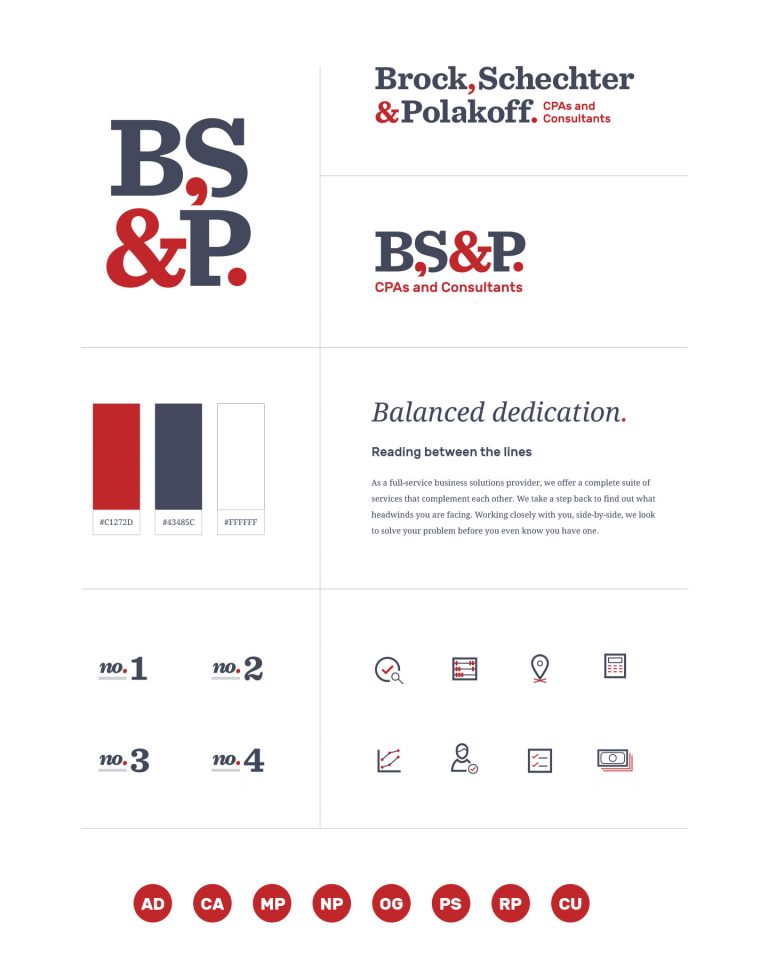 Brock, Schechter + Polakoff
Cypress North, a digital marketing and development agency I work with from time to time, needed help relaunching their client's web presence. Acting as the design lead, I developed the positioning strategy and visual identity Brock, Schechter + Polakoff, a Buffalo-based CPA firm. Our goal was to project the feeling of balance and capture the personality of the team: a diverse group of experts who take a step back to find out what headwinds their clients are facing – working closely with them, side-by-side, to solve unique challenges in a personable way.
Year

: 2017

Agency

: Cypress North

Sector

: Professional Services
Logo System
Your brand ambassador
An effective logo will anchor your company in the hearts and minds of customers, partners, and employees. The logo is your company's envoy – representing everything you stand for in the most simple, elegant way.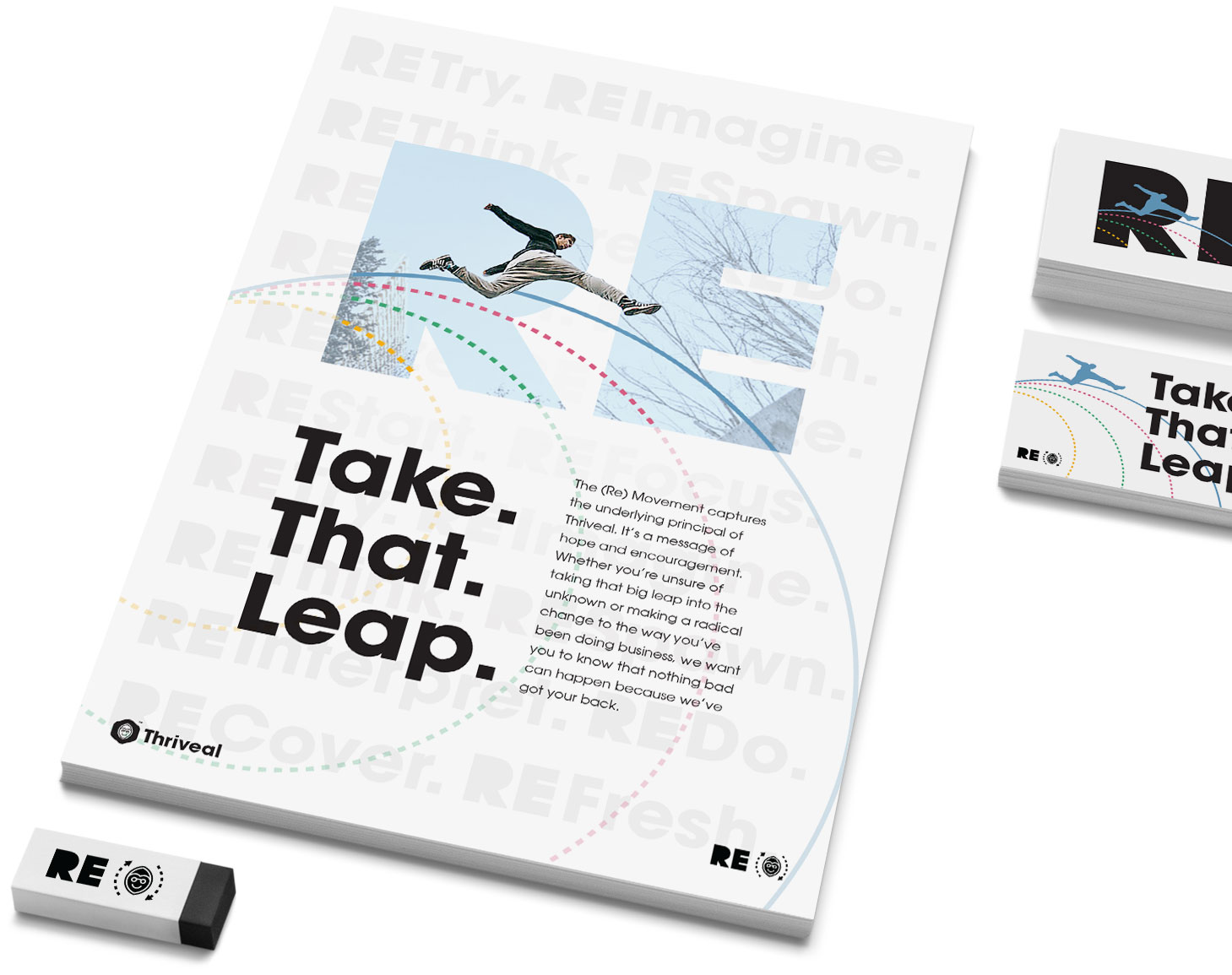 ---
---
Assembling a design toolkit
Balancing design components in a strategic way is critical. Color, typography, photography, iconography and data visualization are each tasked to accomplish a specific goal. Together, these components create a tailored look that embodies the positioning strategy and brings your brand to life.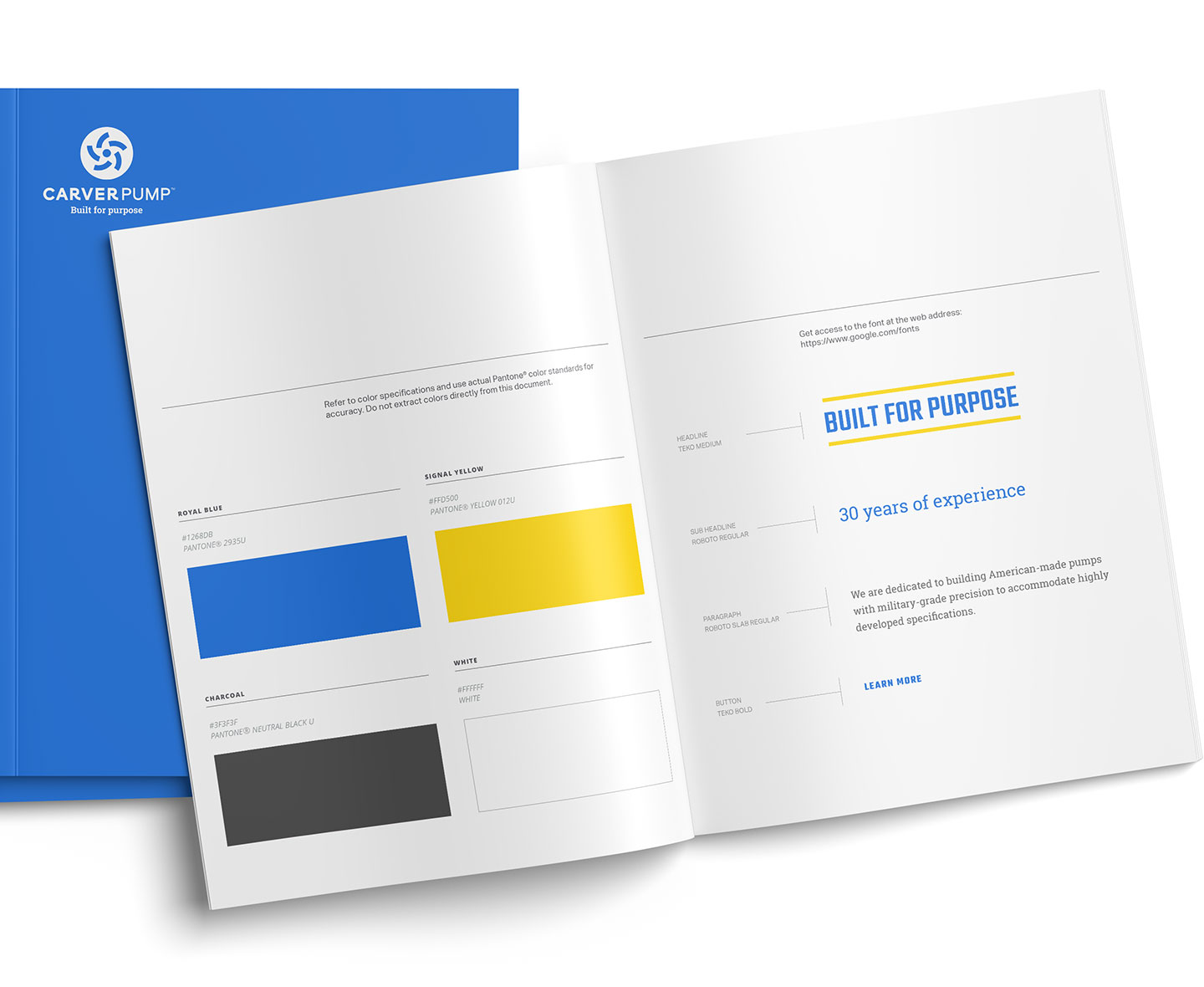 Logo Catalog
Anchoring companies in the hearts and minds of customers, partners, and employees.
Year: 2019
Agency: Chris Vogel Design
Sector: Mixed
Thriveal RE
A promotional campaign for Thriveal – a community of entrepreneurial CPAs.
Year: 2018
Agency: Chris Vogel Design
Sector: Professional Services
Carver Pump
A centrifugal pump manufacturer with an eighty-year history – made in the USA.
Year: 2017
Agency: Chris Vogel Design
Sector: Commercial & Industrial
Danny Shane
An Austin-based cycling apparel brand with a retrospective appeal and progressive ambitions.
Year: 2013
Agency: Dotvita
Sector: Consumer Goods
Empathize with your user to create an interactive experience that captivates and converts.
Learn More
Explore Service
Illustration
Visualize your message and transform abstract ideas into tangible truths.
Learn More