Carver Pump
Built for purpose
A centrifugal pump manufacturer with an eighty-year history and a deep commitment to American manufacturing.
Agency
: Chris Vogel Design
Sector
: Commercial & Industrial
Grown naturally
Carver Pump is proud of its remarkably low turnover rate. Many employees have been with Carver for decades and consider themselves part of the Carver family. To get a good feel for their culture, it was important to collect a diverse set of perspectives. At kickoff, we included employees from across the ranks instead of limiting ourselves to top leadership. After evaluating dozens of questionnaires and working with key stakeholders throughout the discovery process, I assembled the positioning strategy – honing in on the essence of the company.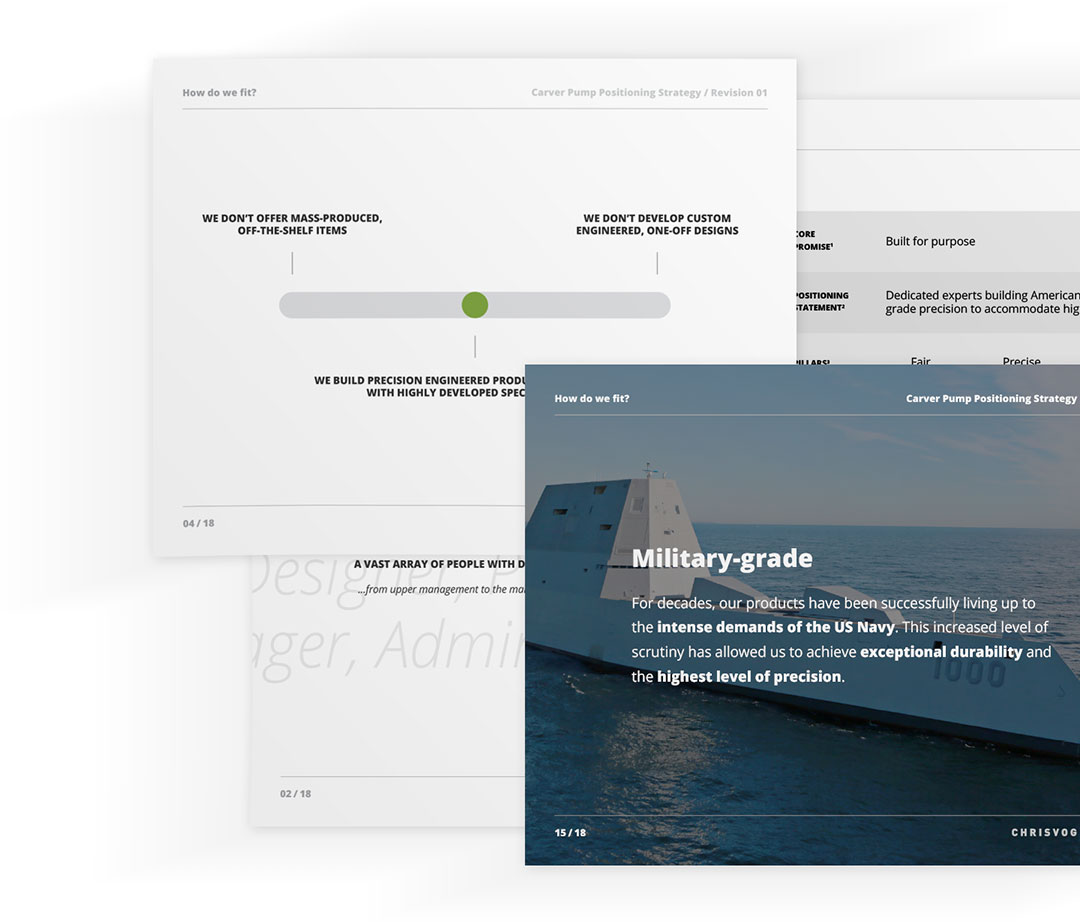 ---
More than just pumps
Carver Pump is about solving problems before they develop and taking the time to properly understand their client's goals. We wanted a logo design that reflected this level of precision and care. Using their existing impeller logo as a starting point, I designed a logo symbol grounded in geometric purity. The goal was to create a mark that balanced negative and positive space in a compelling way. Every aspect of the logo was supposed to feel intentional and embody Carver Pump's core brand promise: Built for purpose.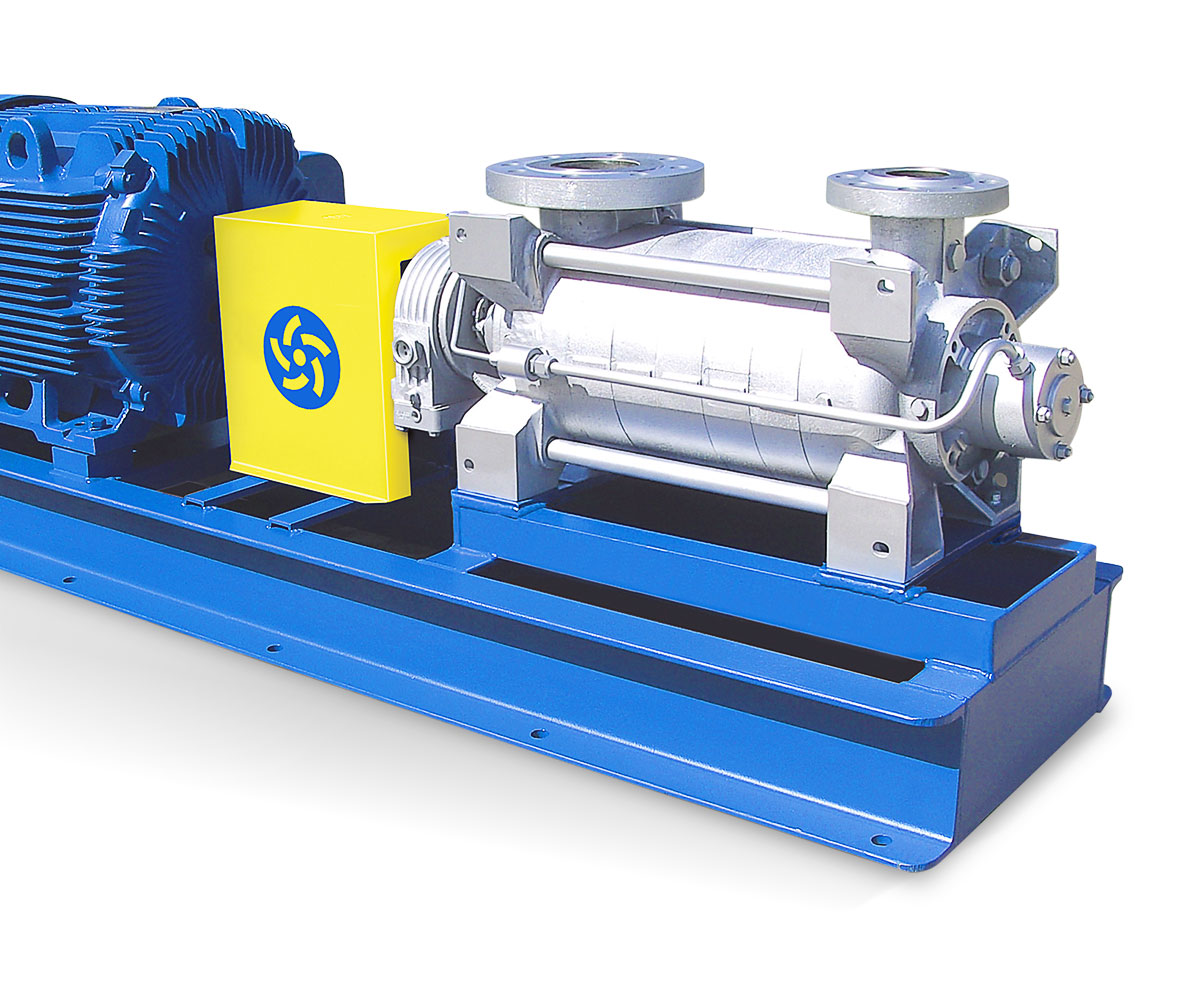 The Carver Pump logo symbol shows the impeller first and reveals a star at second glance – a subtle yet effective way to reference American-made.
Typography
Color palette
Custom iconography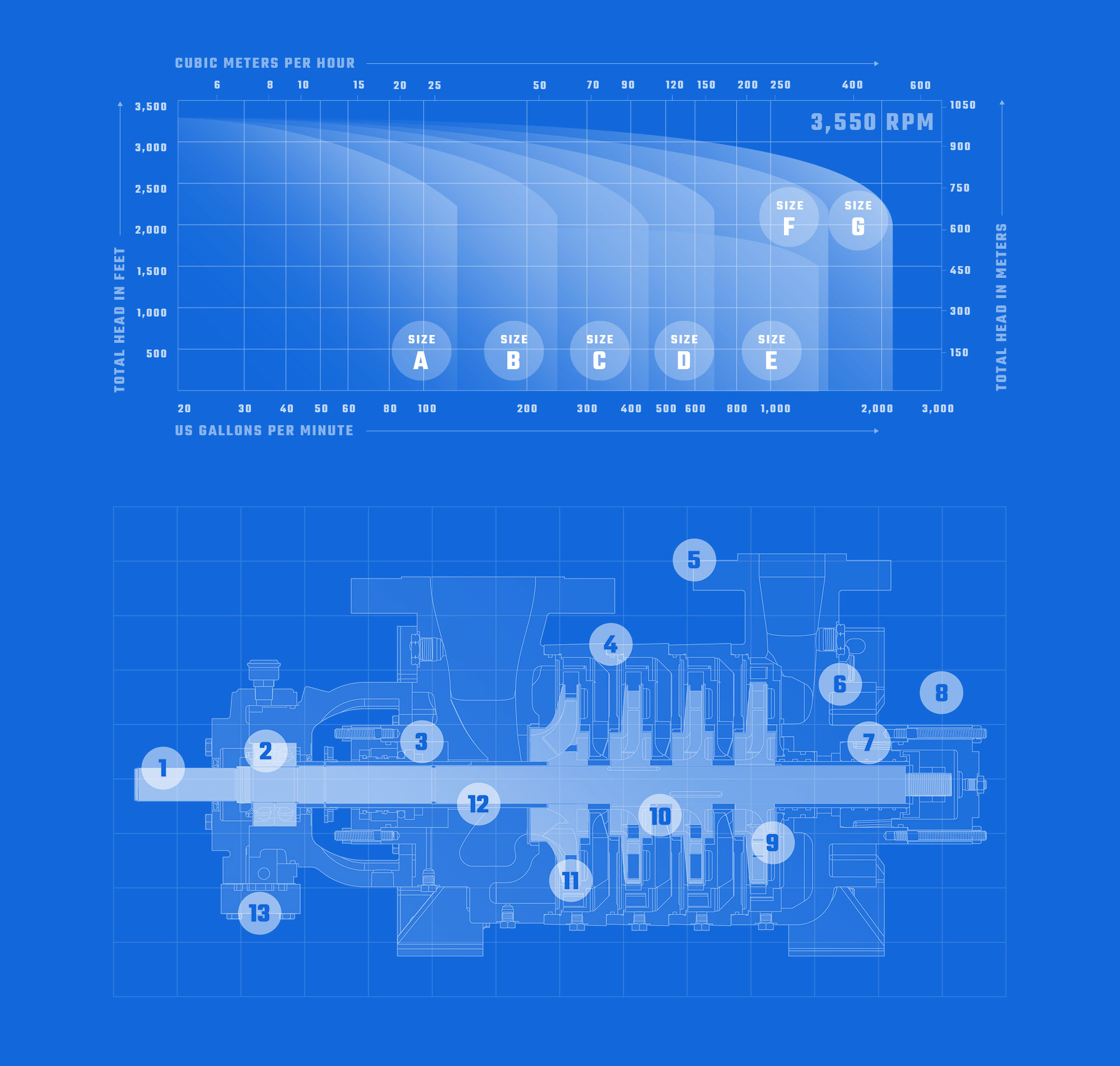 Data visualization was an extremely important aspect of all product communications. This unique, graphical style consisted of layered, semi-transparent elements. I worked with the Carver Pump in-house design staff to implement the direction across all products.
Always concise, no fluff
The website was the first major touchpoint. It needed to feel contemporary and fresh while meeting the sober expectations of the industry. Working in collaboration with development agency (and long-time ally) Cypress North, we created a streamlined web experience that balanced content density and brand discovery.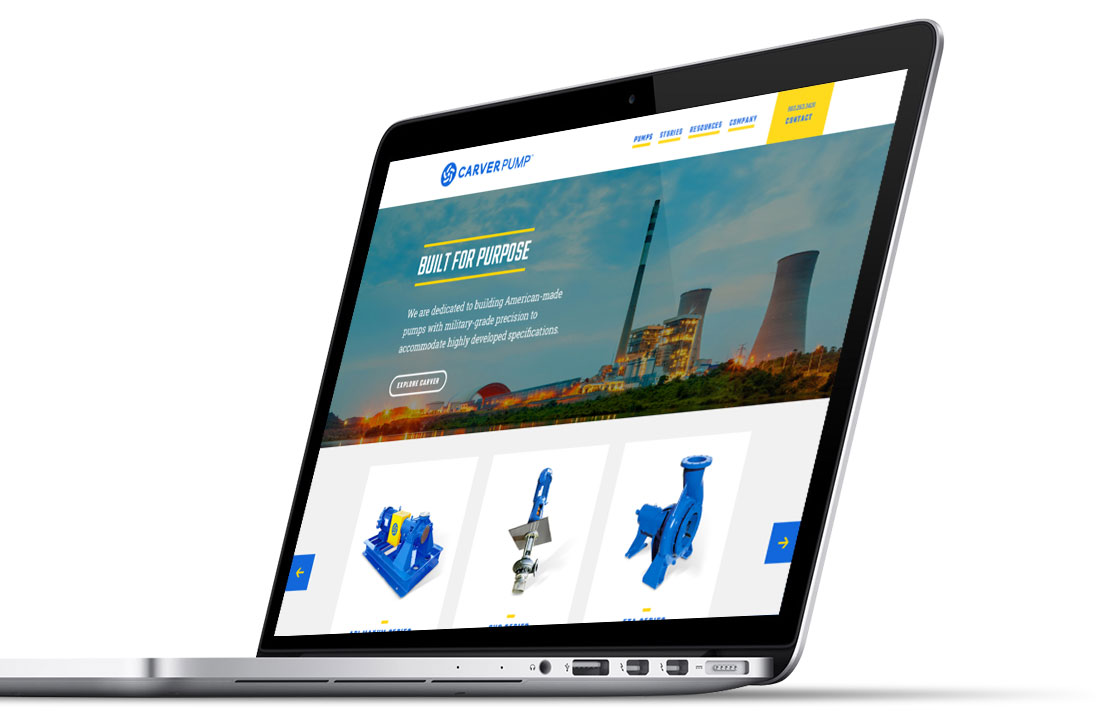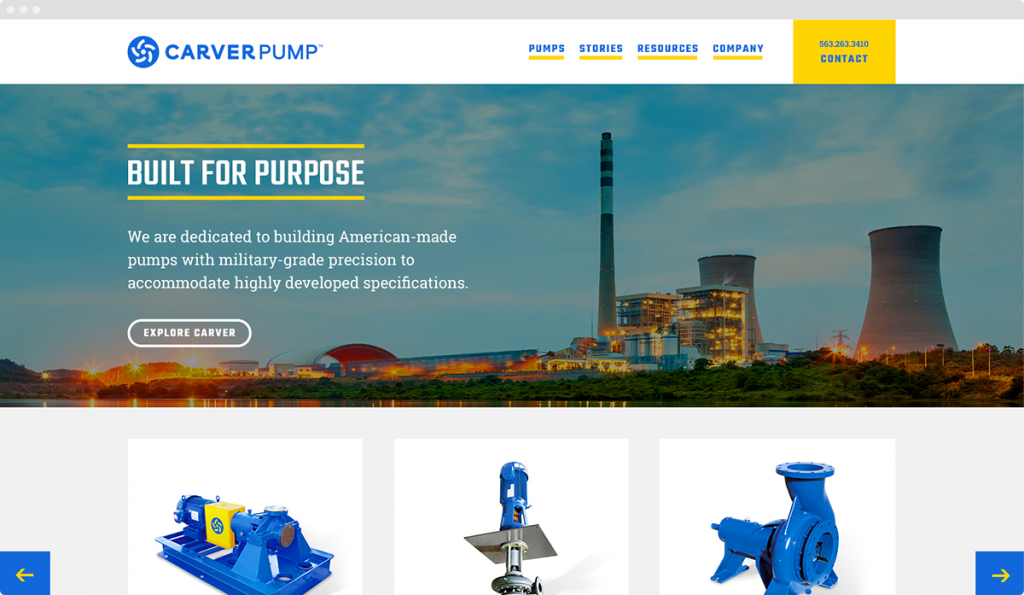 Homepage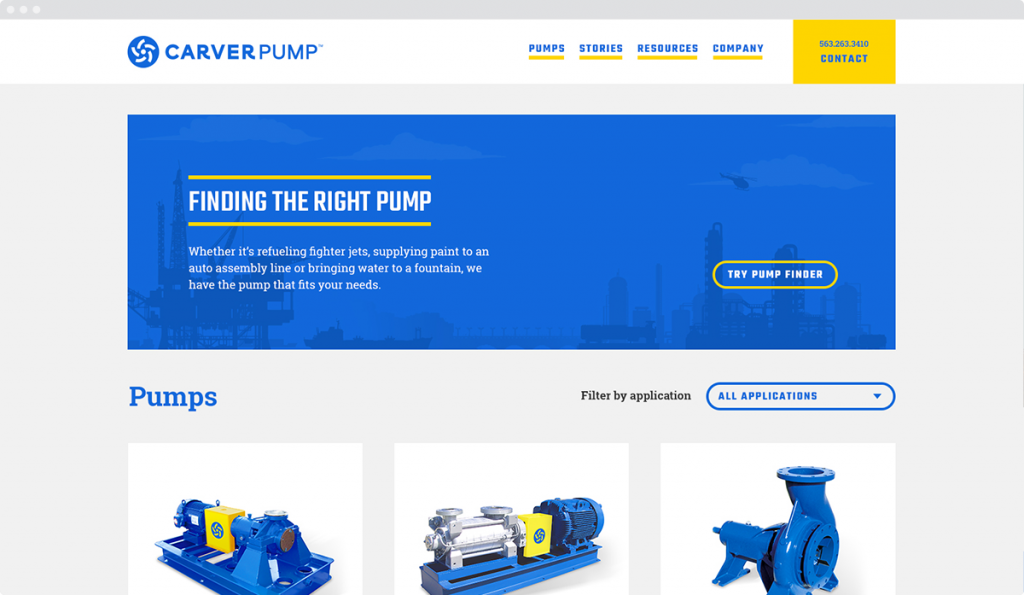 Pumps overview page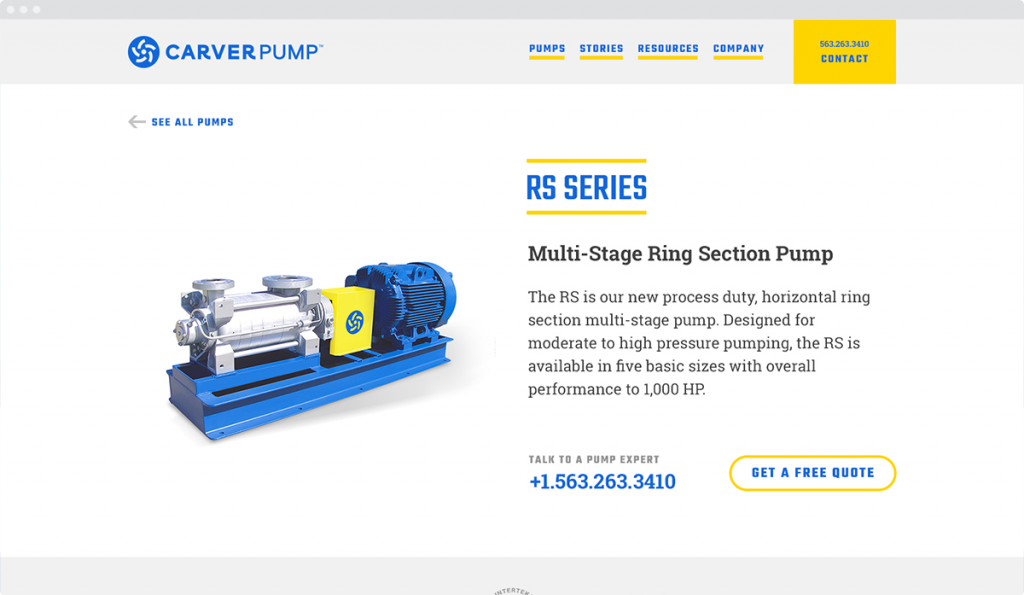 Pump detail page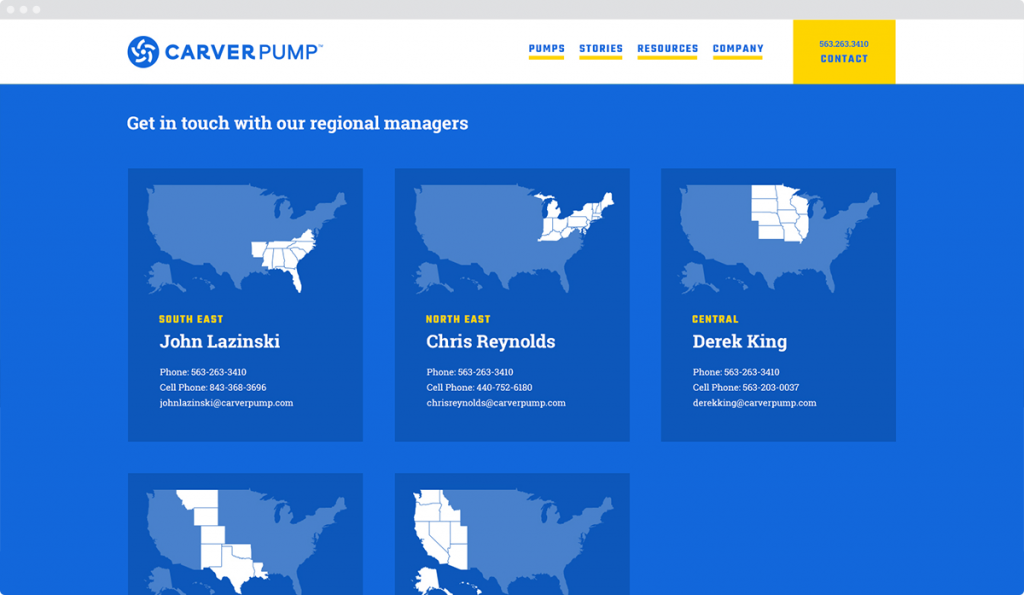 Contact page
Into the physical world
Another important component of the project was the design of Carver Pump's printed materials. The corporate and product brochures, complete stationery package, and presentation template were developed to follow the design rules of the identity.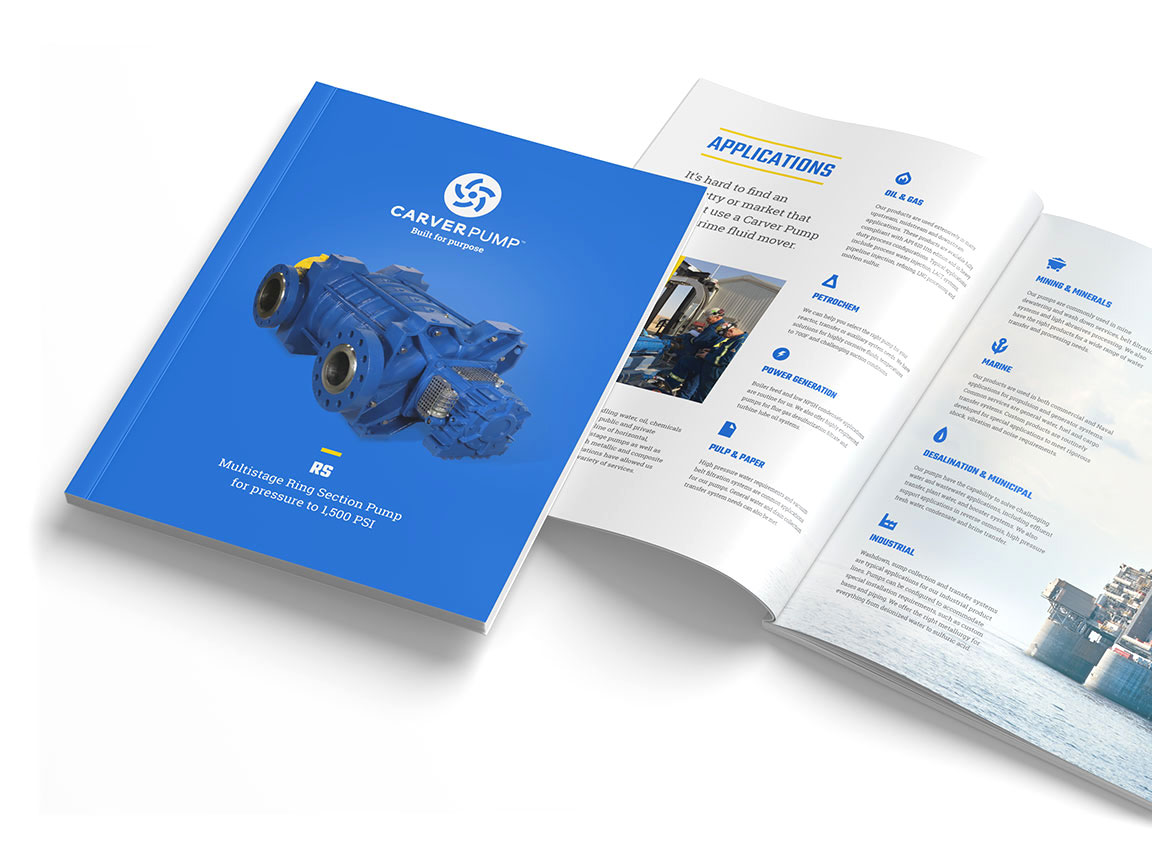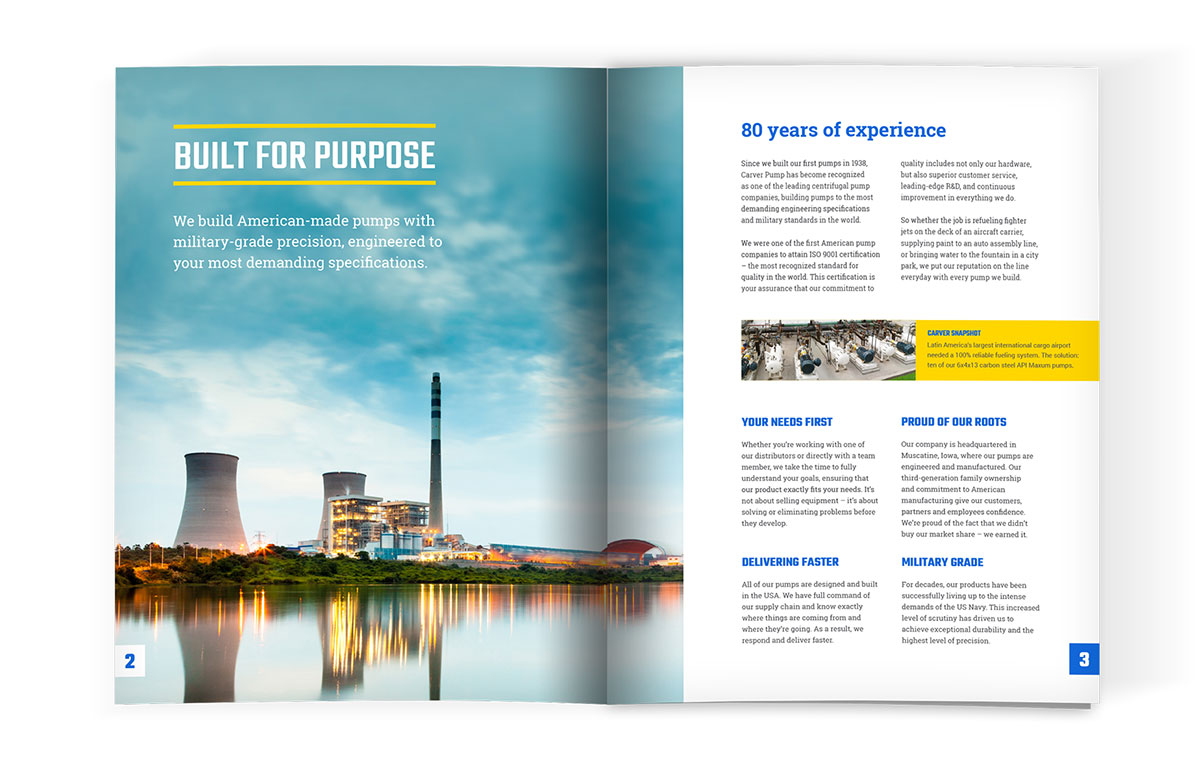 Corporate brochure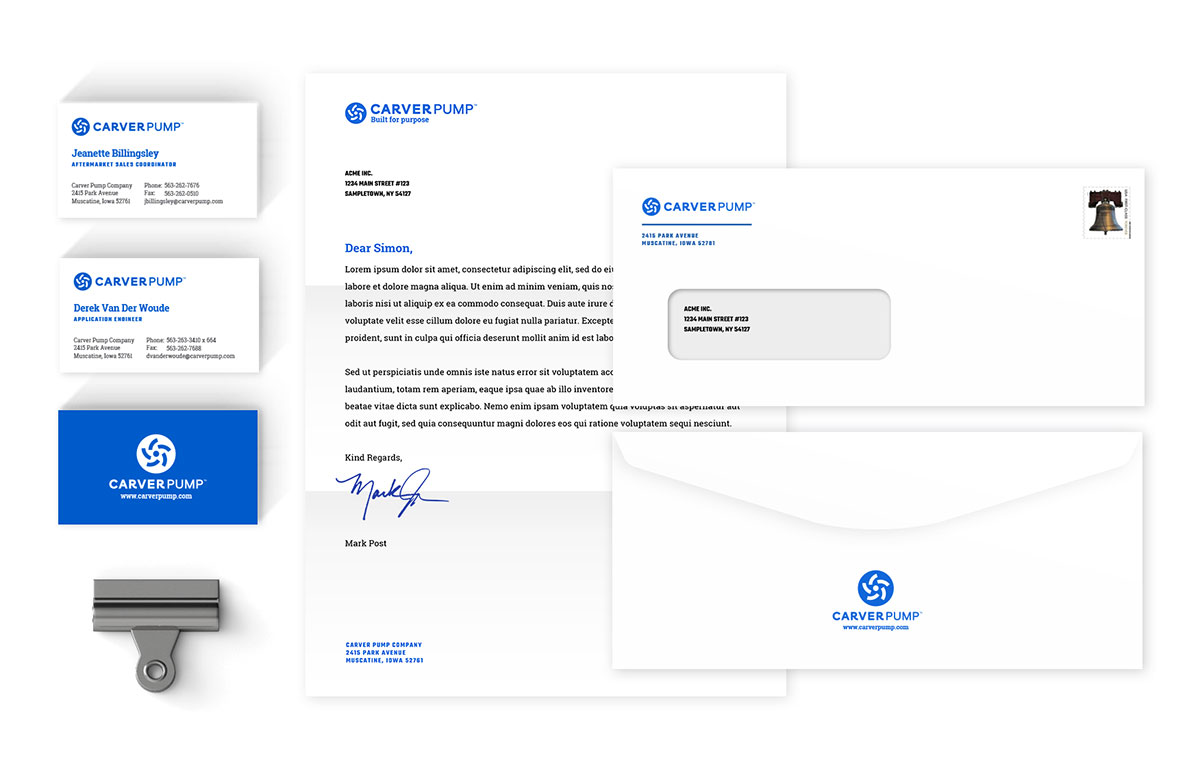 Stationery package
Client Testimonial
"Working with Chris has been great. He walked us through the steps of our rebranding effort in a clear and effective way. (...) His collaborative style allowed us to make meaningful contributions. The quality of the final product was simply exceptional."
Mark Post
Chief Operating Officer
Visit Carver Pump
Did Carver Pump spark your interest?
Let's talk about your project!
Get Started
Goodnature
The leader in commercial juicing equipment with a mission to bring out the best of nature.
Year: 2019
Agency: Chris Vogel Design
Sector: Commercial & Industrial
Jeter Melder
A small yet focused legal team that solves complex challenges for clients who like to be involved.
Year: 2015
Agency: Chris Vogel Design
Sector: Professional Services
Vision 2
An online giving engagement platform for churches.
Year: 2018
Agency: Chris Vogel Design
Sector: Tech