Thriveal
The disruptive sage
Thriveal, the premiere community for accounting firm entrepreneurs, inspires counter-cultural firm owners to embrace their creativity within the profession. Chris Vogel Design was hired to revisit the visual expression of the 10+ year-old brand. We evolved Thriveal's identity system to support the company's deep positioning strategy efforts – adapting to a shifting market landscape and transitioning from disruptive startup to established, seasoned, safe place for all.
Agency
: Chris Vogel Design
Sector
: Professional Services
Simplify at every turn
Working towards our goal of brand modernization, we revisited the original brand symbol and extracted the most meaningful and relevant aspects. We rebuilt the logotype to ensure we retained the warmth of the original logo. The resulting design is a balanced and robust logo – ready to champion a wide variety of applicational challenges.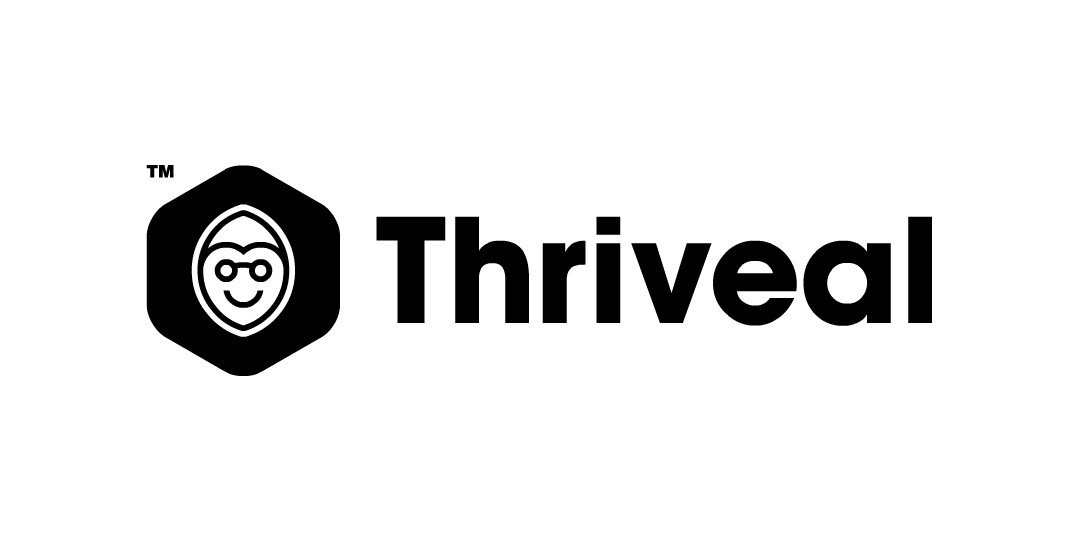 Warm and welcoming
Thriveal's new palette contains only a few colors. The primary accent color takes cues from Thirveal's past and generates a warm and welcoming atmosphere. The remainder is limited to black and white – creating a clean and modern aesthetic with high visibility.
Typographically driven
To achieve a more simplified, monolithic brand architecture, we focused our efforts on strengthening the primary Thriveal logo. Instead of creating various logos for Thriveal's sub-entities, events and programs are treated as content elements living within a tight, standardized design ecosystem. Photography balances the past and future of Thriveal authentically. Aspirational hero images are balanced with greyscale content photography that ties back to the community's real-world experience.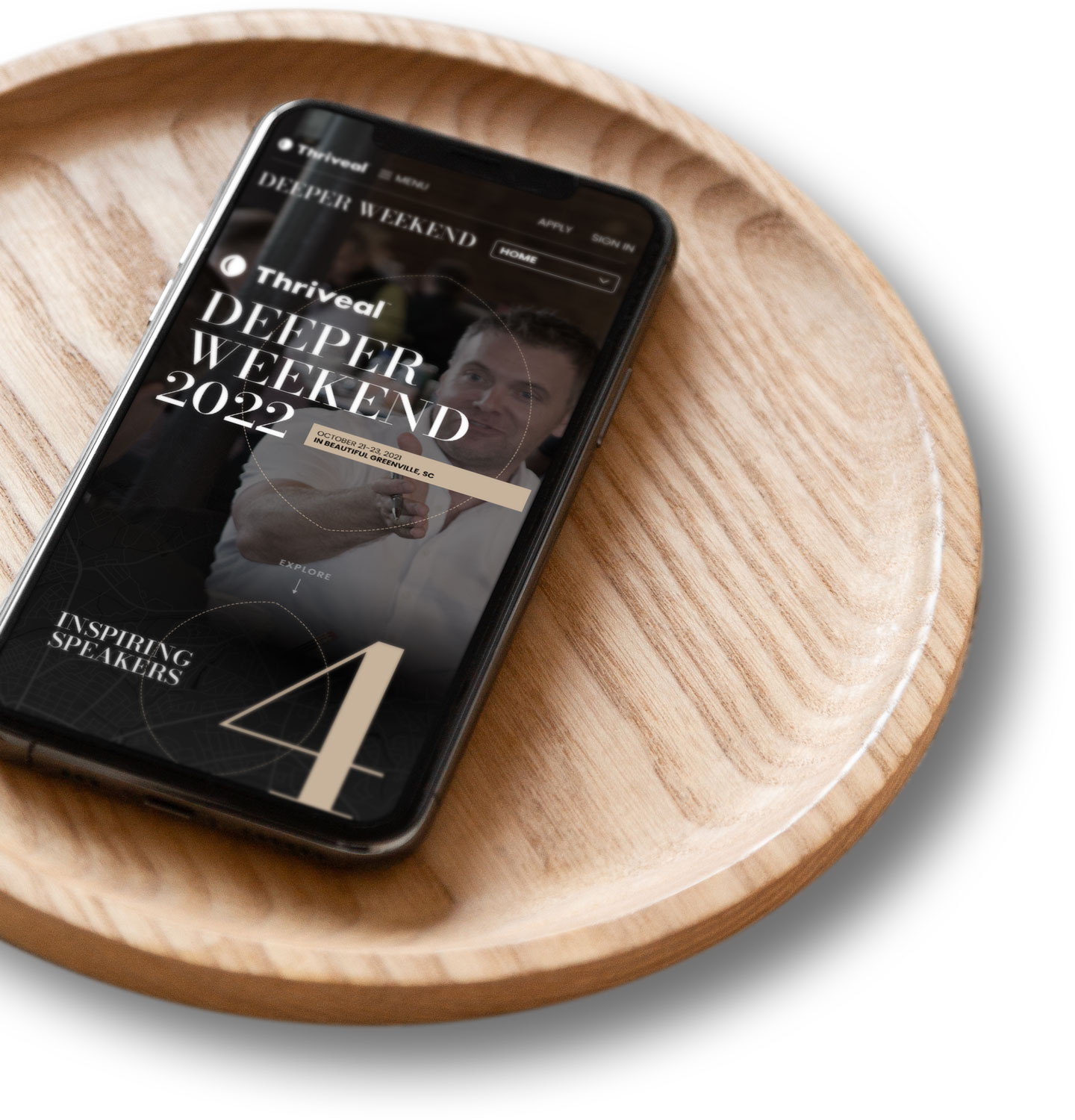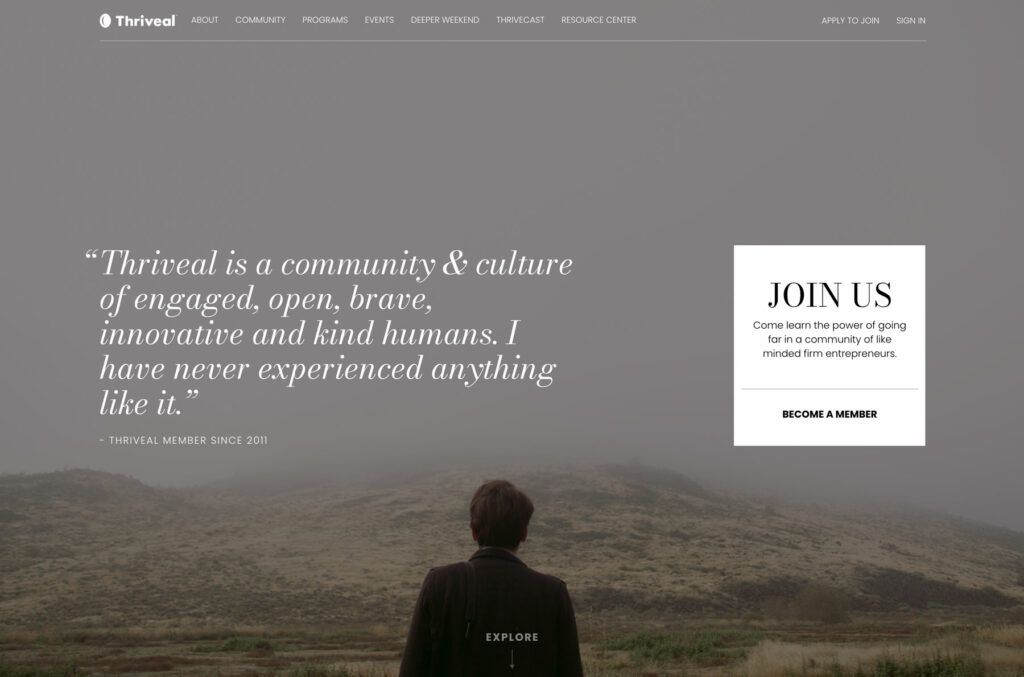 Homepage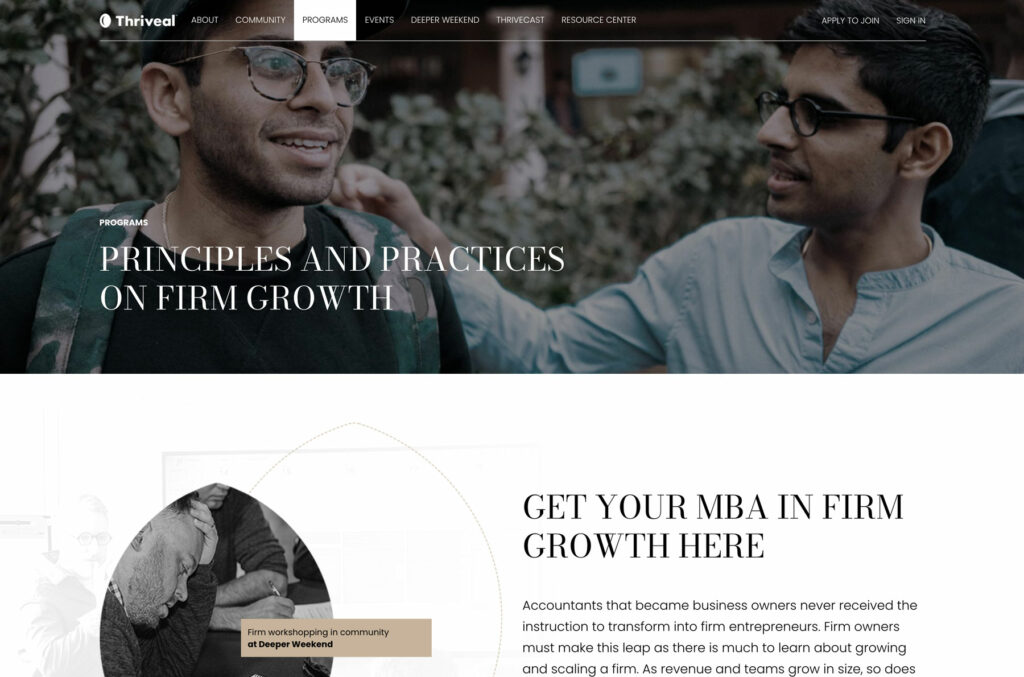 Programs page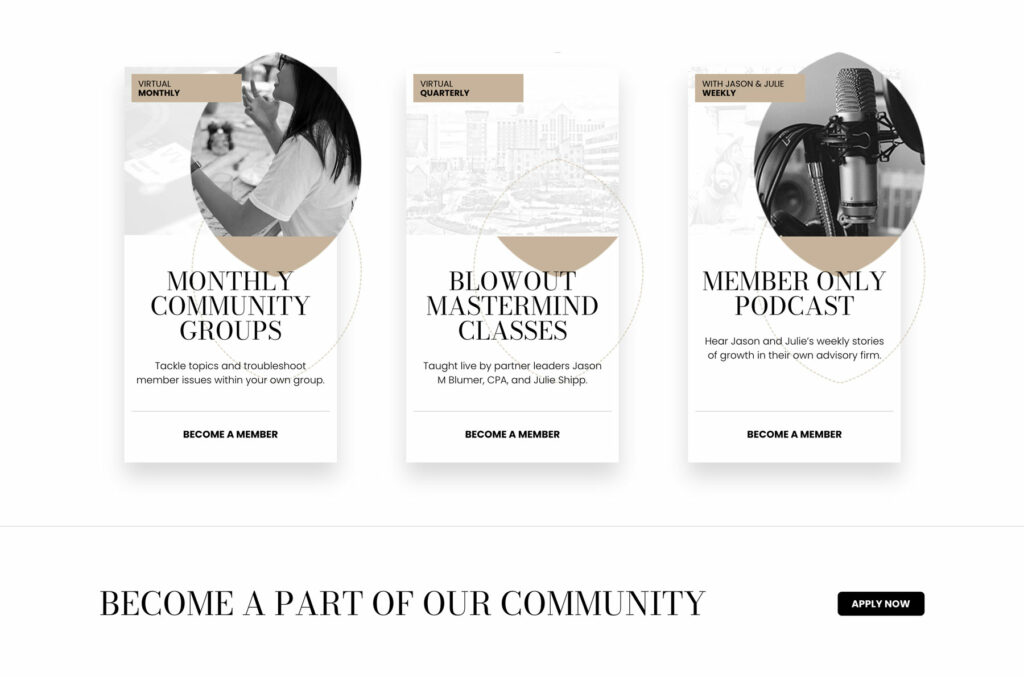 Program cards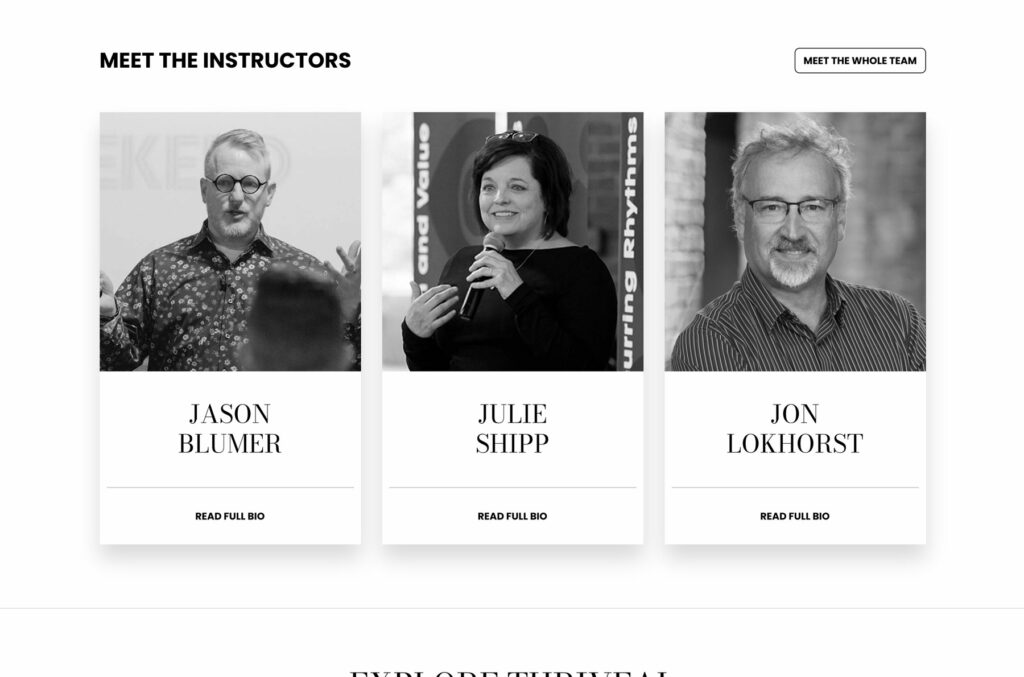 Instructor cards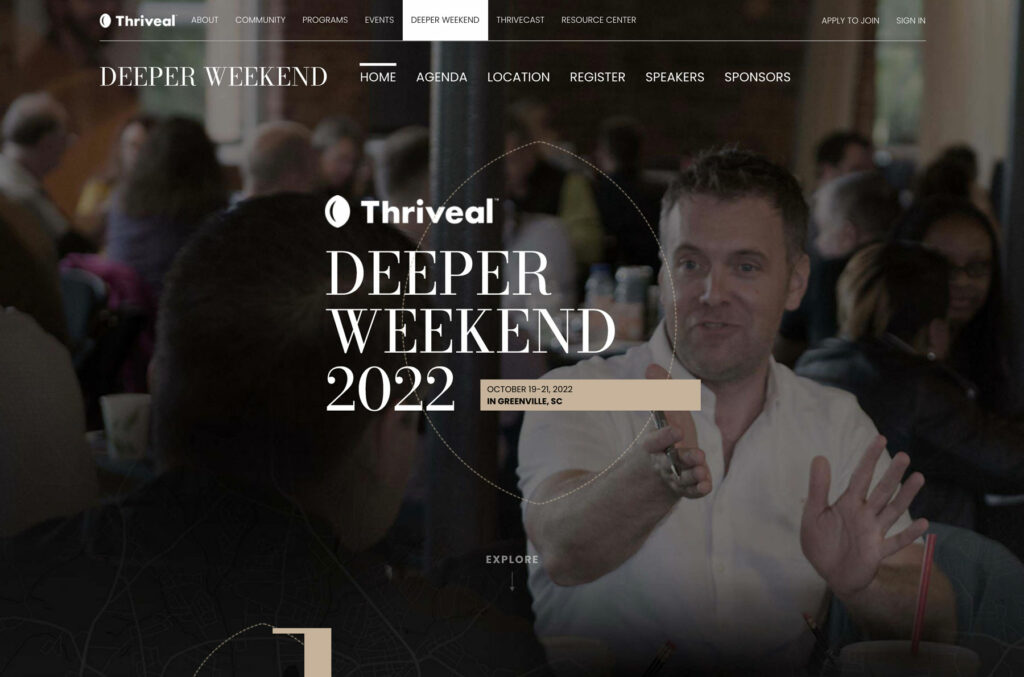 Deeper Weekend site-within-a-site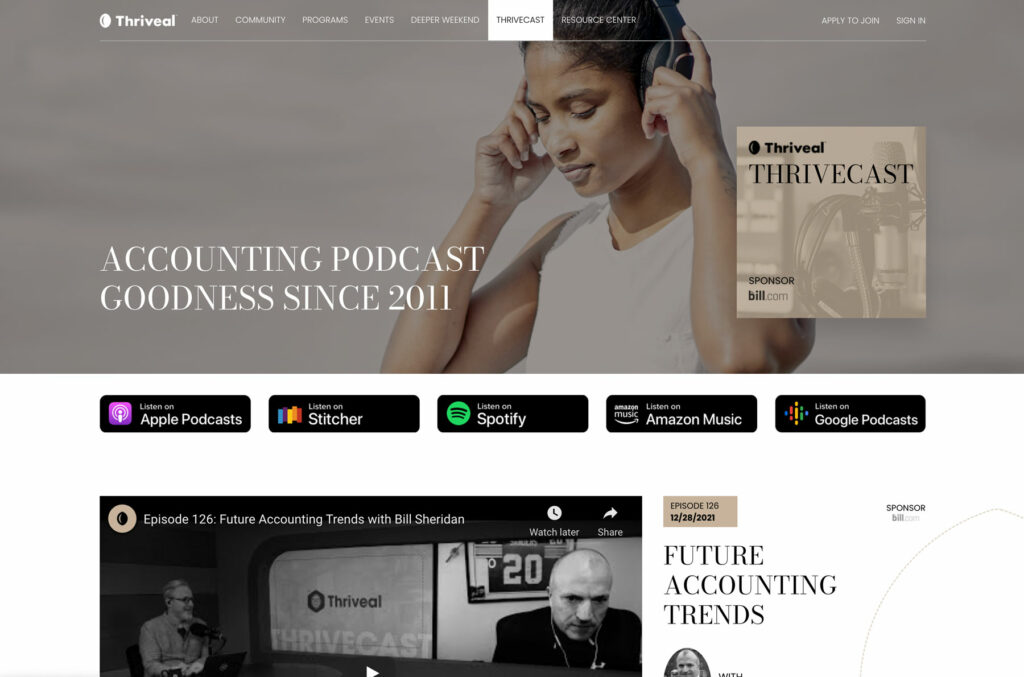 Thrivcast podcast page
Did Thriveal spark your interest?
Let;s talk about your project!
Get Started
Pro-To-Type
An educational framework for developing and enhancing a service-based organization.
Year: 2019
Agency: Chris Vogel Design
Sector: Events & Entertainment
JuiceCon
The annual conference for juicing professionals – providing revitalizing insights and actionable takeaways.
Year: 2018
Agency: Chris Vogel Design
Sector: Events & Entertainment
Cry of the advisor
A visual system to portrait the process of becoming an advisor – the educational curriculum for Deeper Weekend 2018.
Year: 2018
Agency: Chris Vogel Design
Sector: Events & Entertainment