Pro-To-Type
Building a better business
Thriveal's Pro-To-Type is an educational framework for developing and enhancing a service-based organization. It offers guidance for a real, working system based on proven business coaching principles.
Agency
: Chris Vogel Design
Sector
: Events & Entertainment
Making learning accessible
Instead of the traditional business canvas, we took a novel approach: a gameboard in which various parts of the journey are unlocked. We used gamification to make the learning experience more engaging. Players walk through multiple business components and build their strategy for success.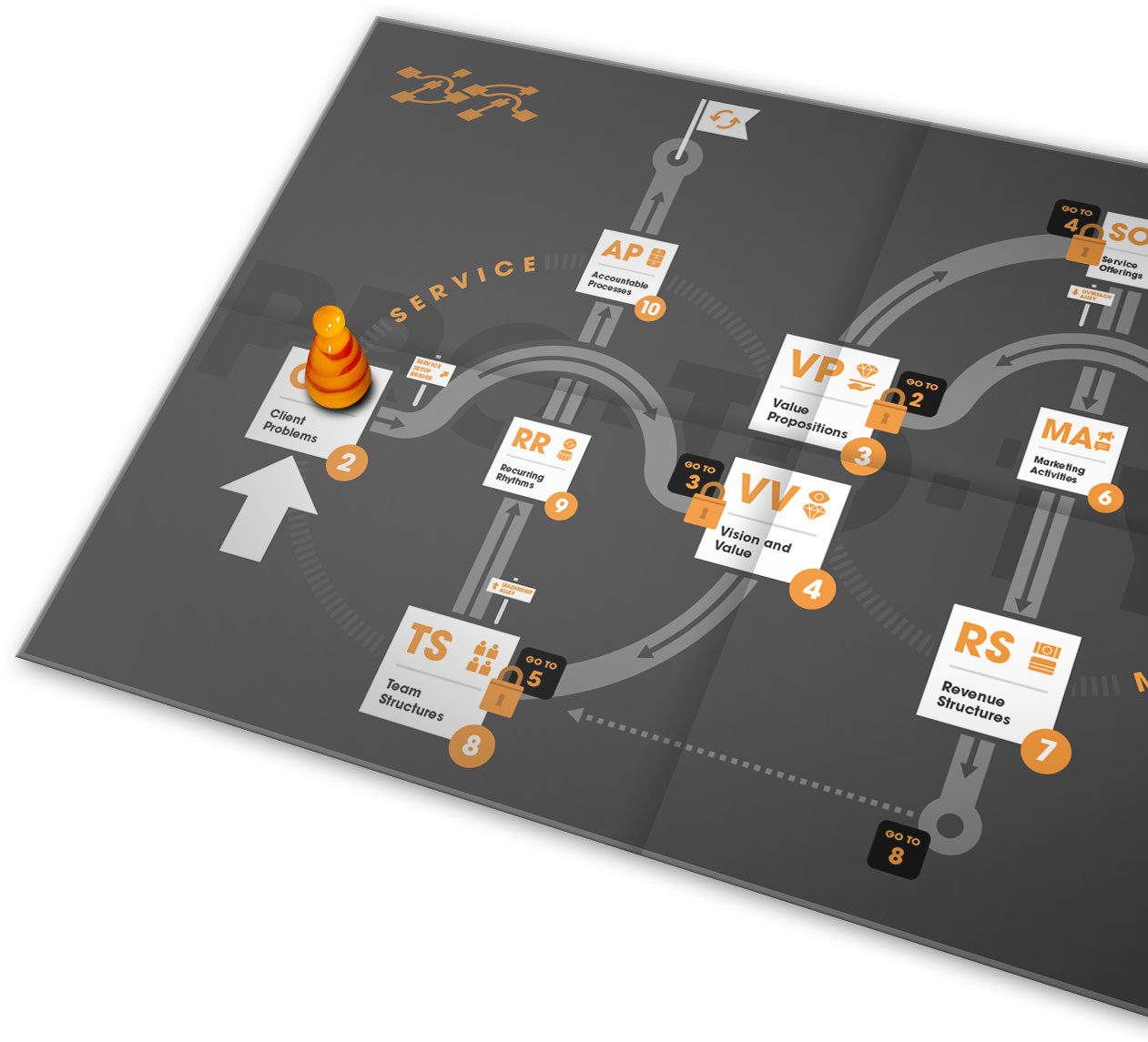 Gameboard Symbol (Mini Map)
Primary Logotype
Supporting Logotype
Fuel Your Brain Symbol
Component Iconography
A robust set of materials
During the workshop, attendees are asked to take an honest look at their own firms and find opportunities to improve. A 170-page workbook, including an assessment questionnaire, was developed to support the evaluation process.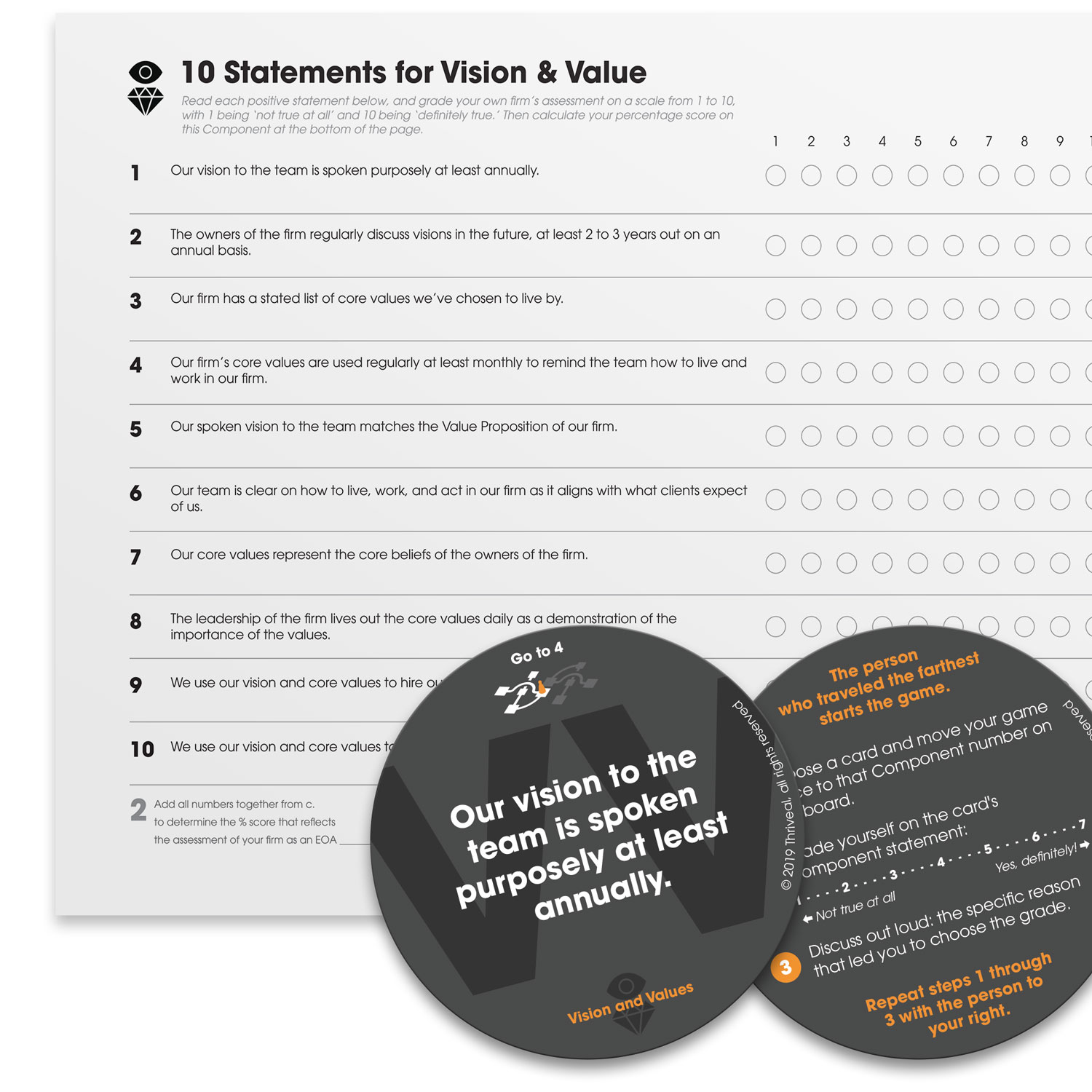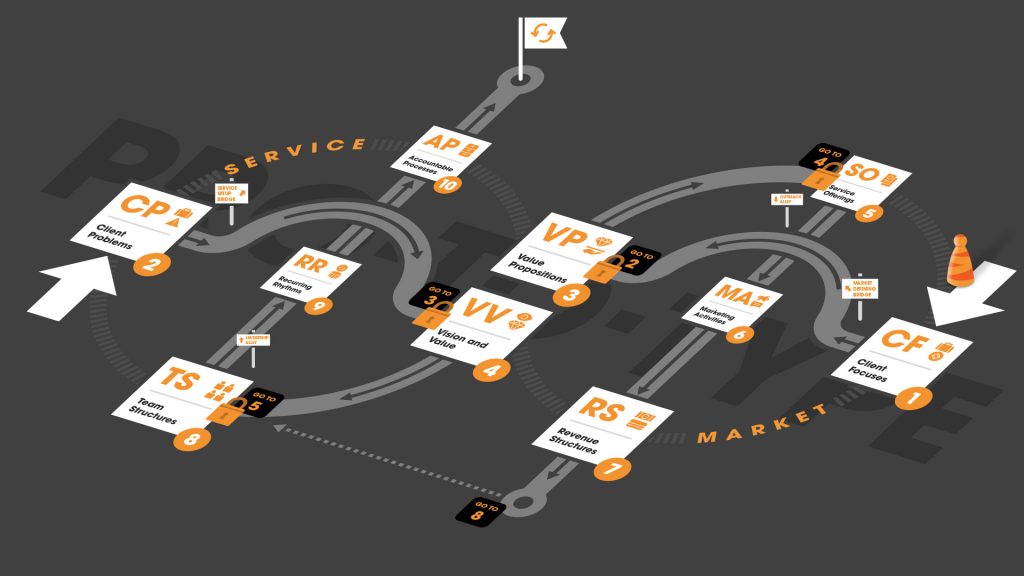 Gameboard Overview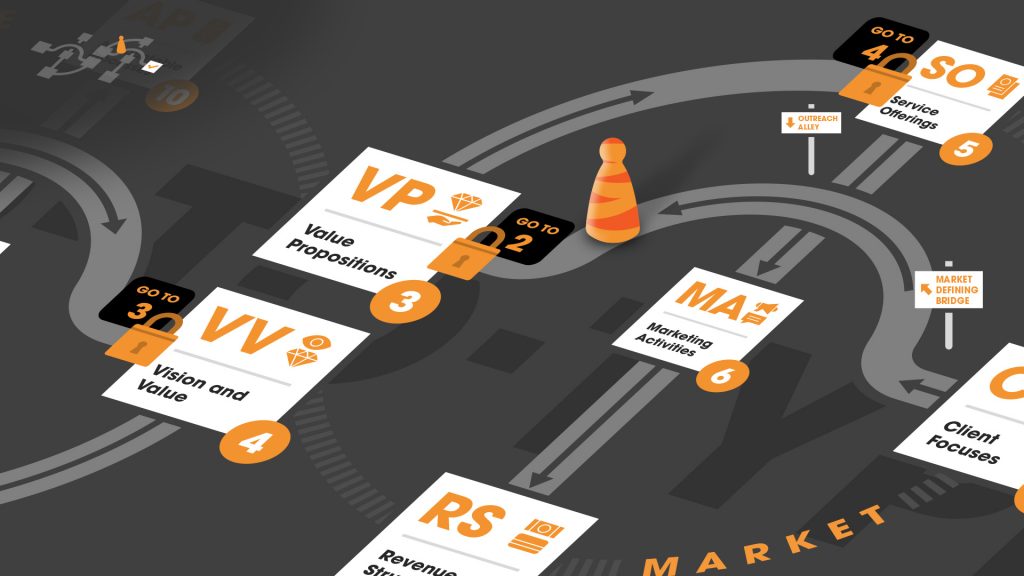 Closeup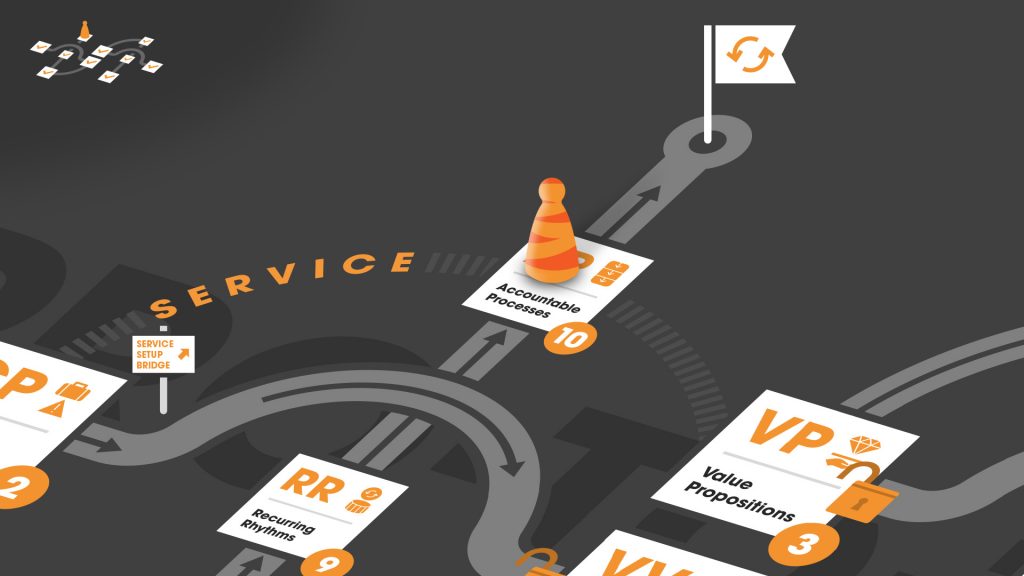 Closeup
Did Pro-To-Type spark your interest?
Let's talk about your project!
Get Started
Thriveal RE
A promotional campaign for Thriveal – a community of entrepreneurial CPAs.
Year: 2018
Agency: Chris Vogel Design
Sector: Professional Services
JuiceCon
The annual conference for juicing professionals – providing revitalizing insights and actionable takeaways.
Year: 2018
Agency: Chris Vogel Design
Sector: Events & Entertainment
Cry of the advisor
A visual system to portrait the process of becoming an advisor – the educational curriculum for Deeper Weekend 2018.
Year: 2018
Agency: Chris Vogel Design
Sector: Events & Entertainment