NewStore
Omnichannel for change makers
NewStore provides Omnichannel-as-a-Service for retail brands worldwide that want to accelerate their digital transformation. Built for speed and flexibility, NewStore allows brands to easily deliver amazing shopping experiences that store associates and consumers love. Chris Vogel Design was hired to elevate the NewStore brand.
Agency
: Chris Vogel Design
The hero is data
The Omnichannel Leadership Report is a critical assessment of 300 luxury, premium, and lifestyle retail brands and is released annually. As a category-leading document, it needed to exude confidence. Living up to the expectations within the premium/leadership space – the design projects a highly sophisticated aesthetic.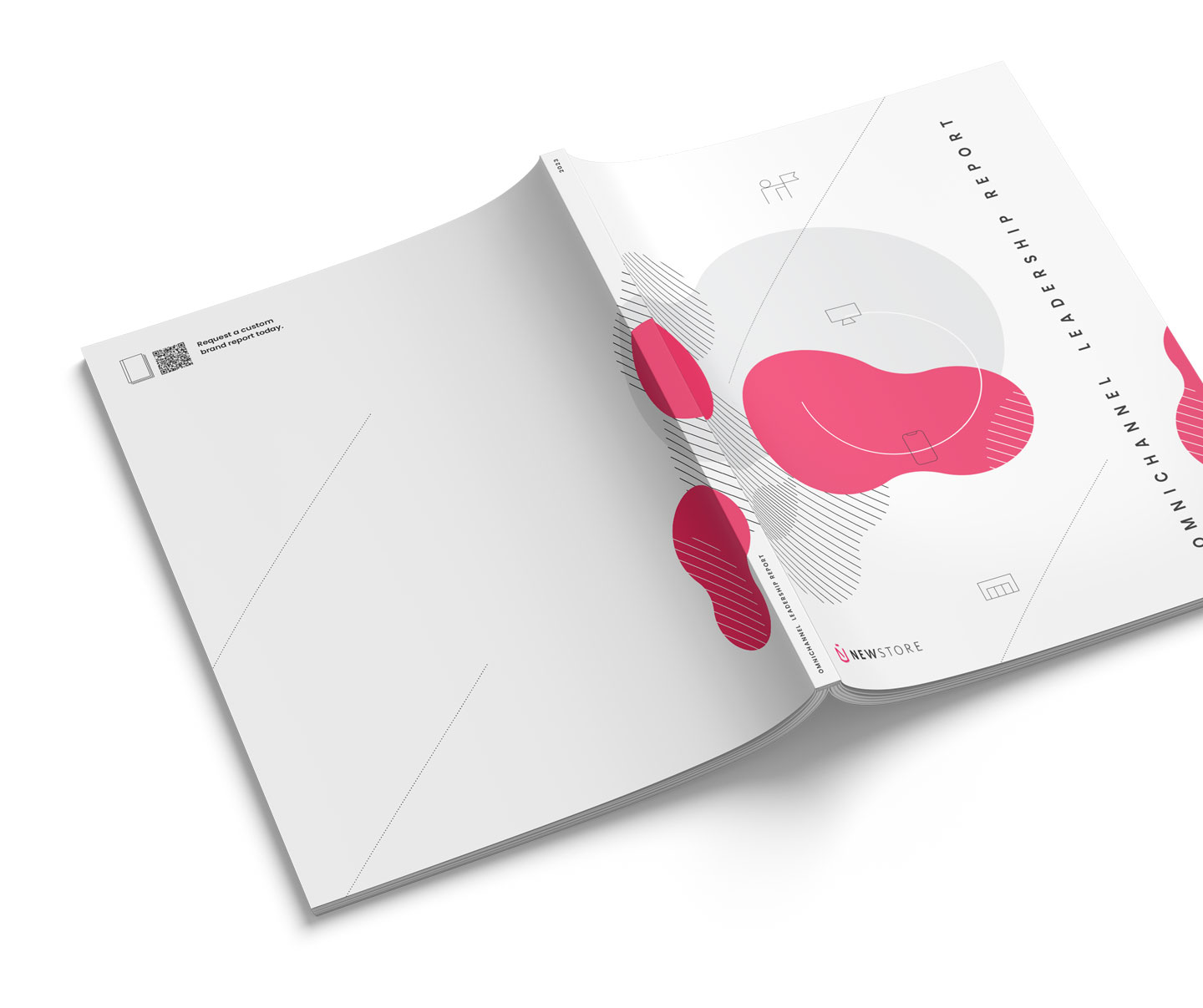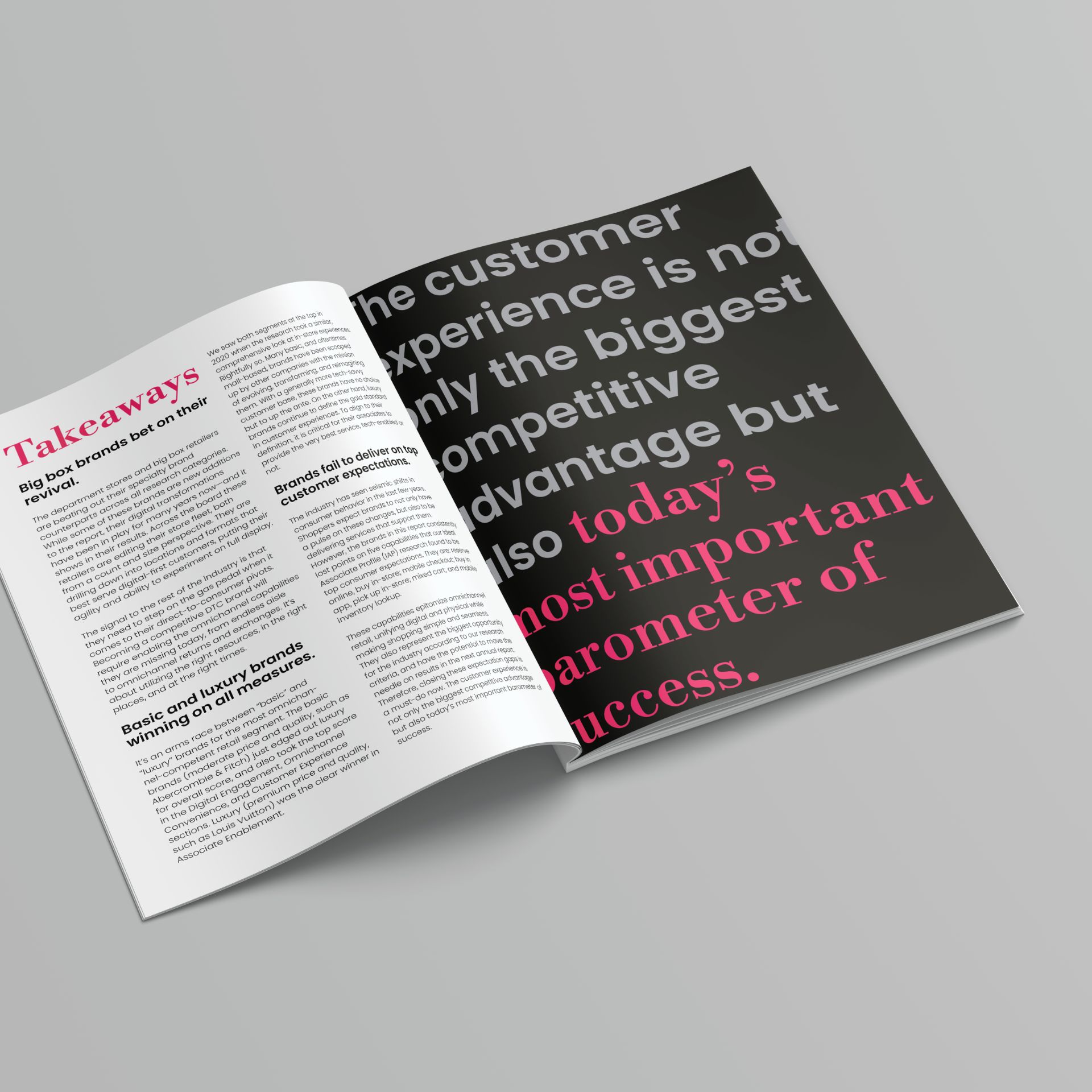 In-depth content flanked by high-impact type textures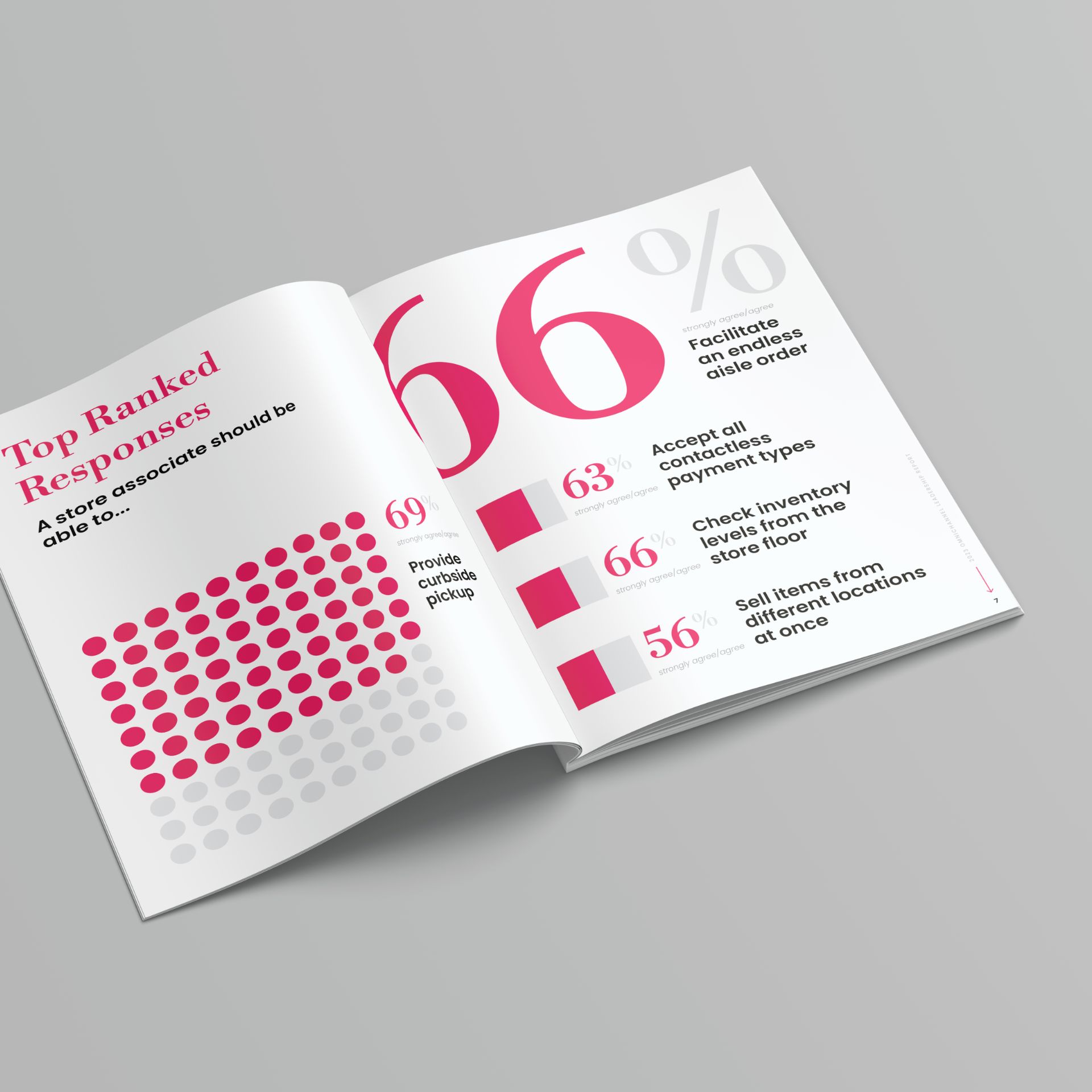 Large-format stats surrounded by various types of data visualization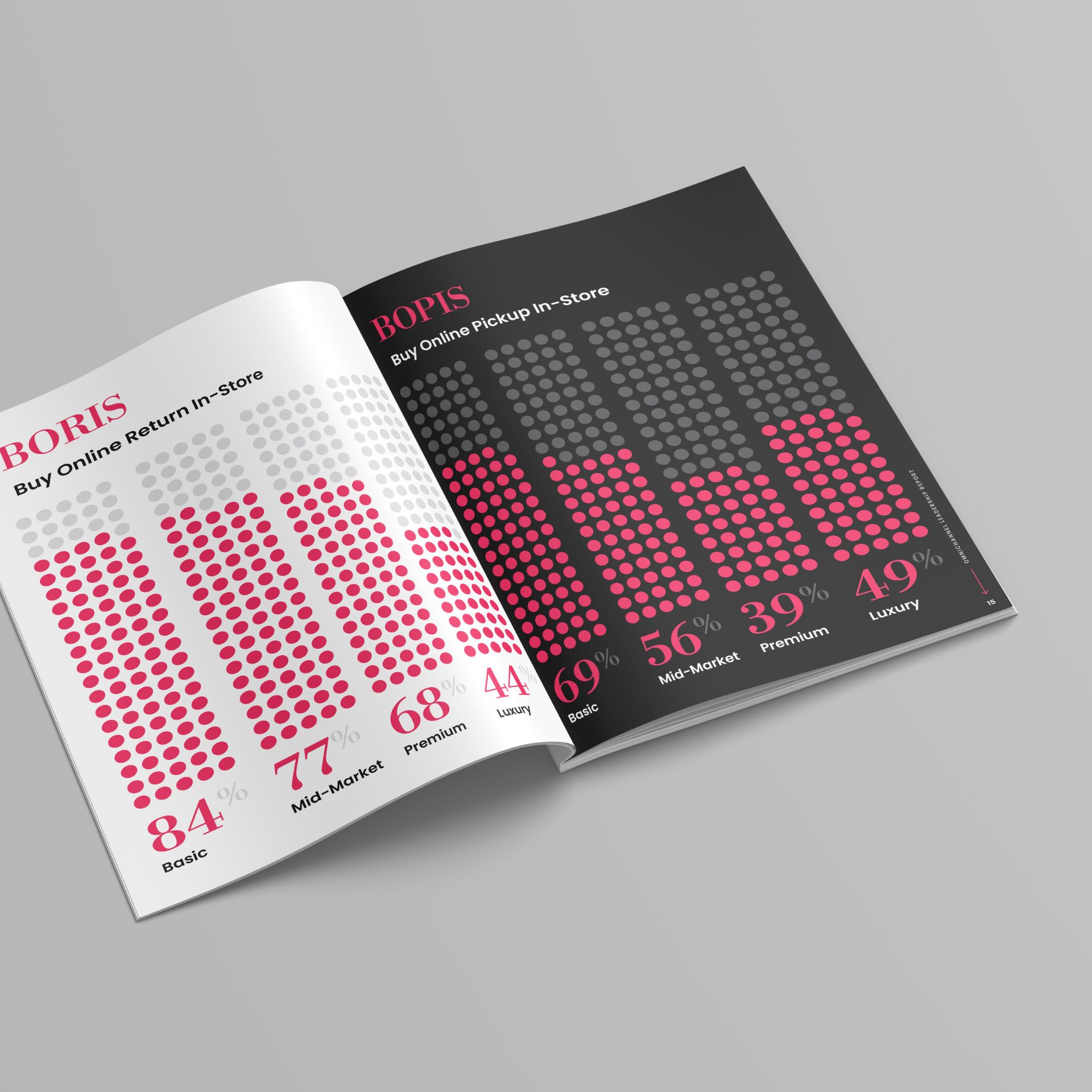 Distinct display of data to ensure scanability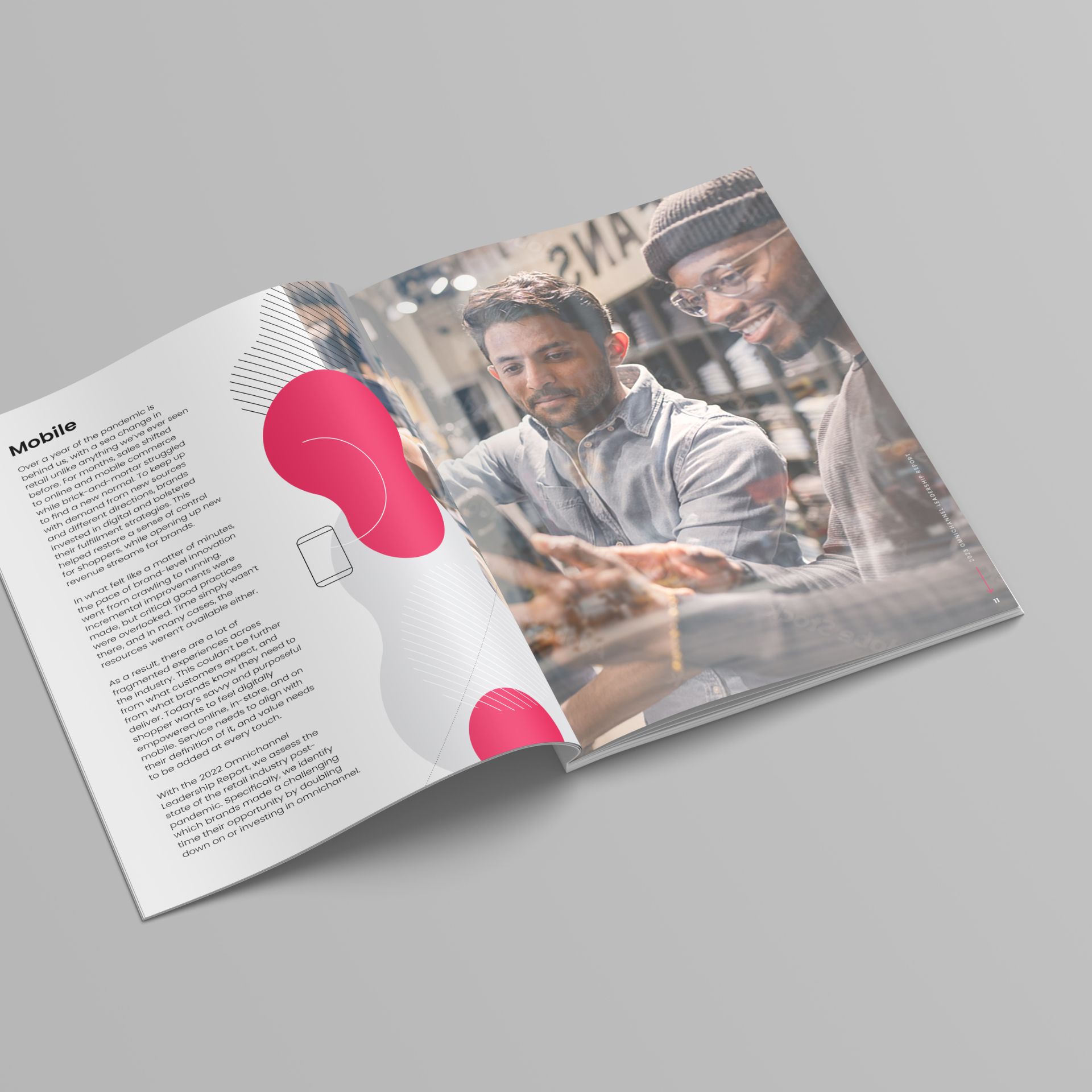 In-the-moment photographs bleeding over the fold line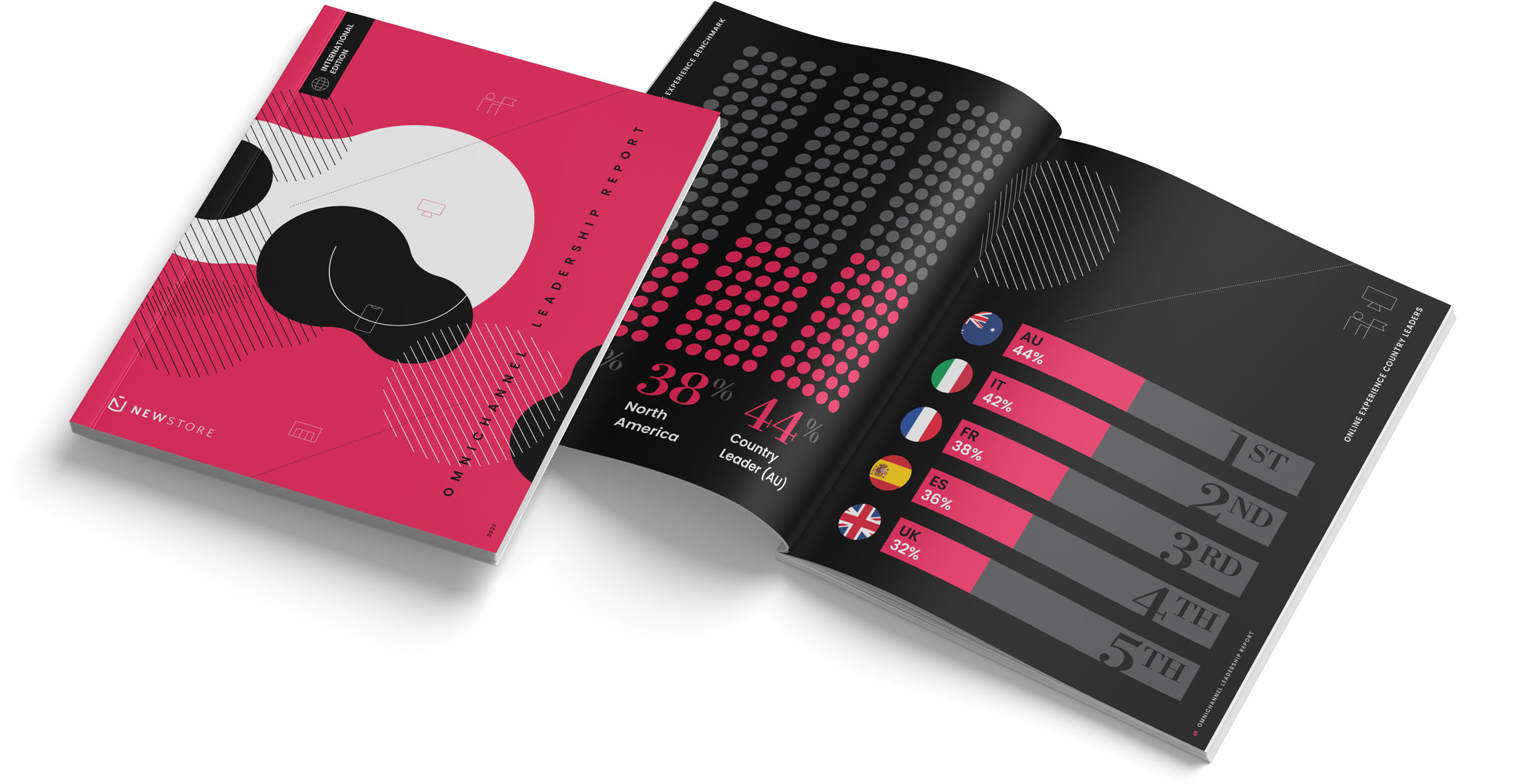 The global edition of the report takes a look at the current state of omnichannel in six global retail markets.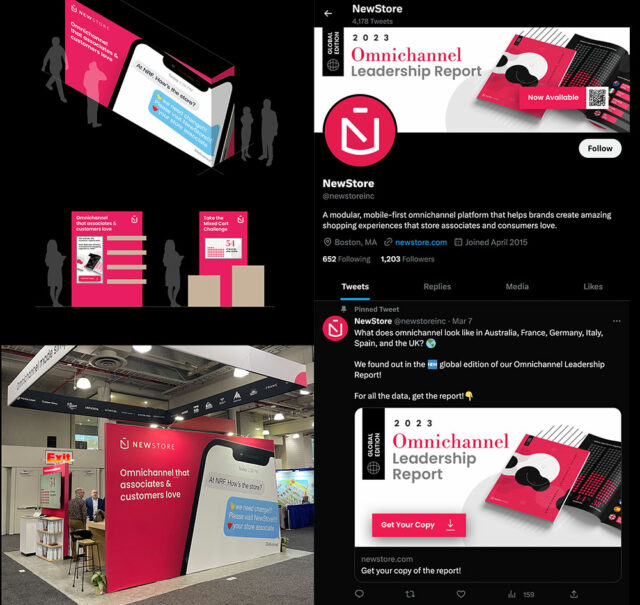 Beyond the report
The unique aesthetic of the OLR was so popular that it informed the brand at a core level. Together with the NewStore marketing team, we developed variations and expansions of the design system to cover, display ads, social media posts, motion graphics as well as multiple trade show booths.
Did NewStore spark your interest?
Let's talk about your project!
Get Started
Outward Bound California
An outdoor education school changing lives through challenge and discovery.
Year: 2019
Agency: Chris Vogel Design
Sector: Nonprofit
Juicing Companion
A 160-page book with flavor pairings, nutritional information, and recipe ideas for cold-pressed juice.
Year: 2018
Agency: Chris Vogel Design
Sector: Food & Drink
Sequester
A complete suite of products for regenerative agriculture that speaks to landowners of all sizes.
Year: 2022
Agency: Venter PR
Sector: Consumer Goods