Sequester
Rapidly restoring
soil function
Sequester is a complete suite of products for regenerative agriculture. Working with
Venter PR
, we developed the brand from scratch and designed a dynamic identity system to speak to landowners of all sizes.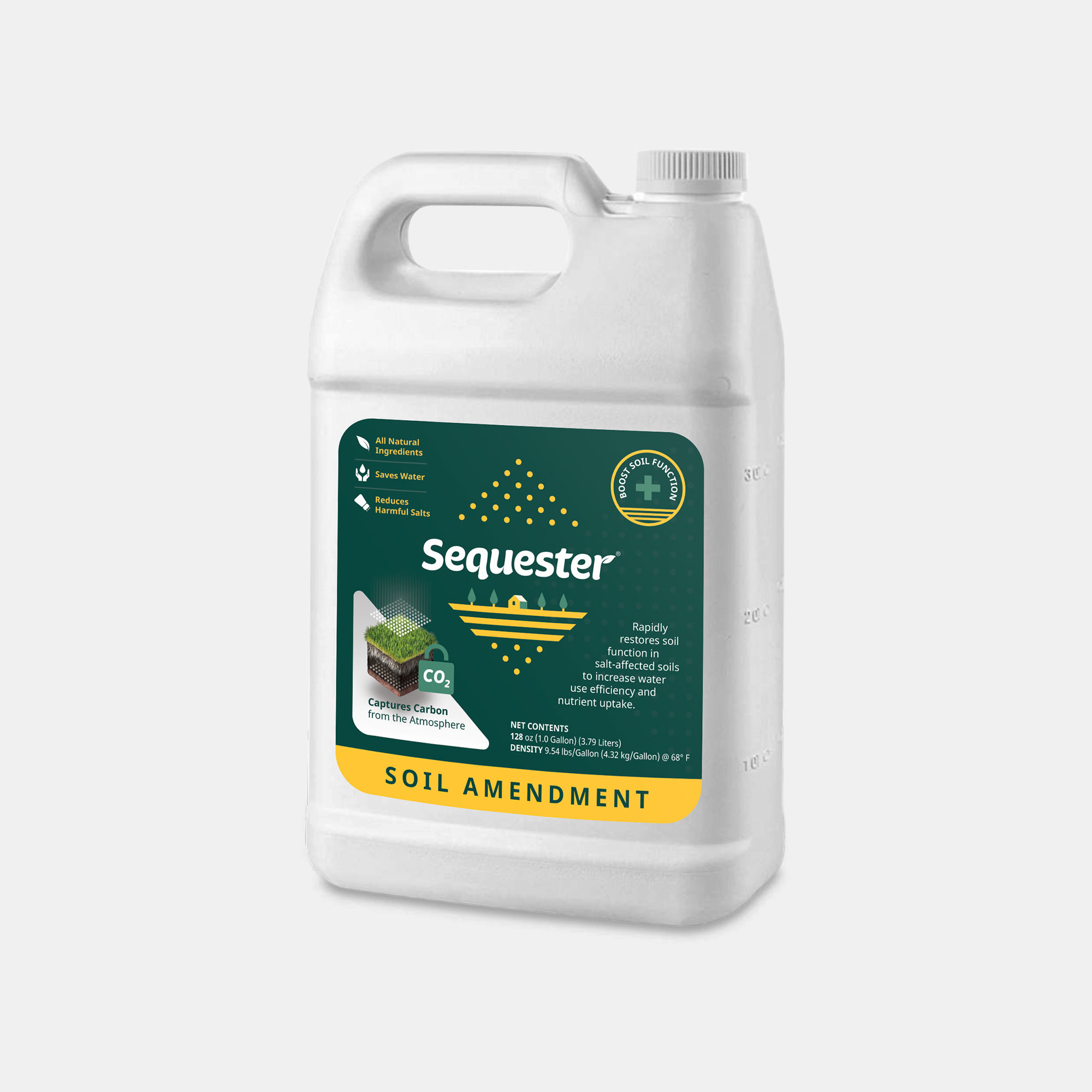 Soil Amendment (1 Gallon Jug)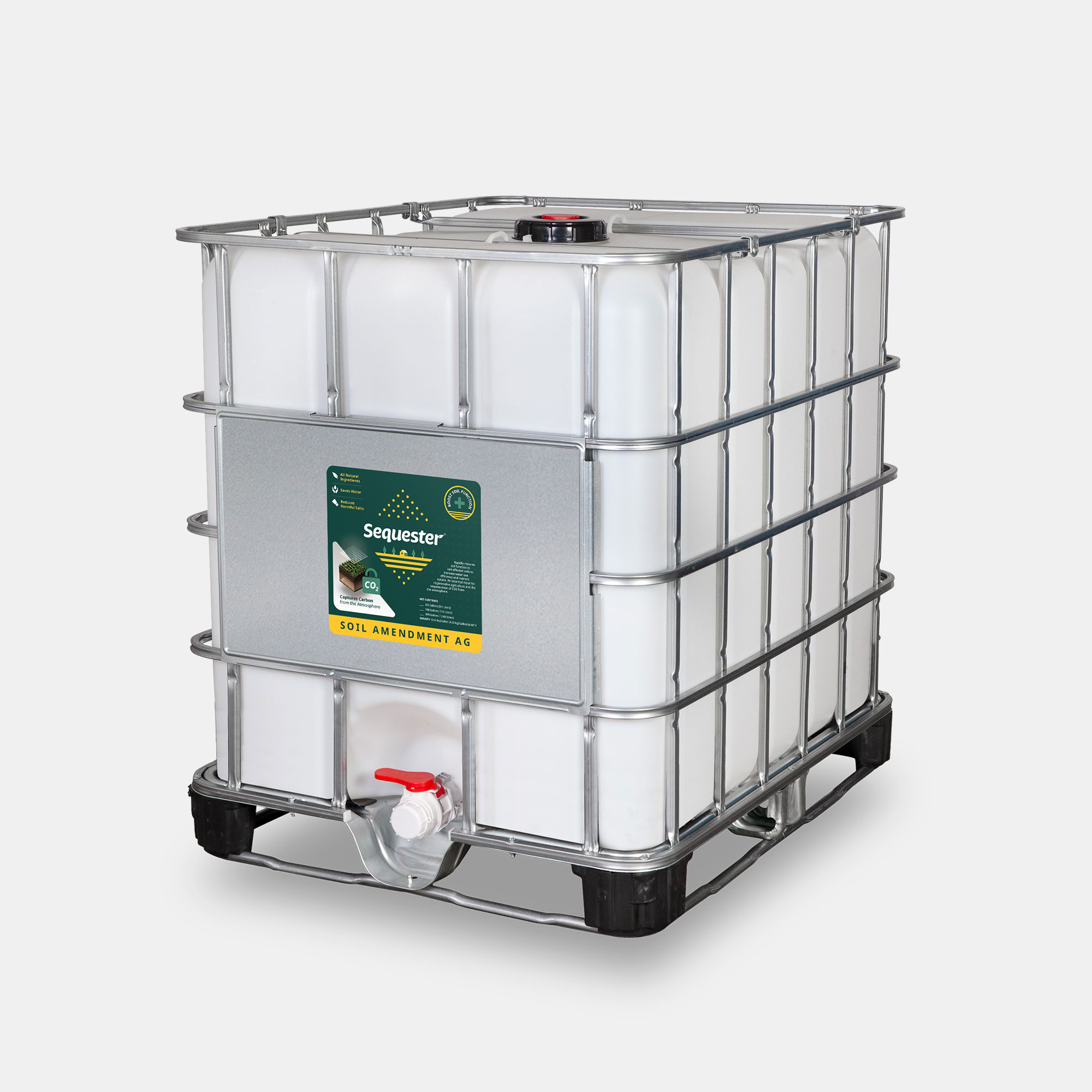 Soil Amendment (275 Gallon Tote)
Telling the brand story
We designed the visual identity to capture the Sequester narrative: Carbon Sequestration. We depicted the process of capturing carbon from the atmosphere and storing it in the soil. This story is woven into the entire design system – starting with the logo and continuing with badges and iconography.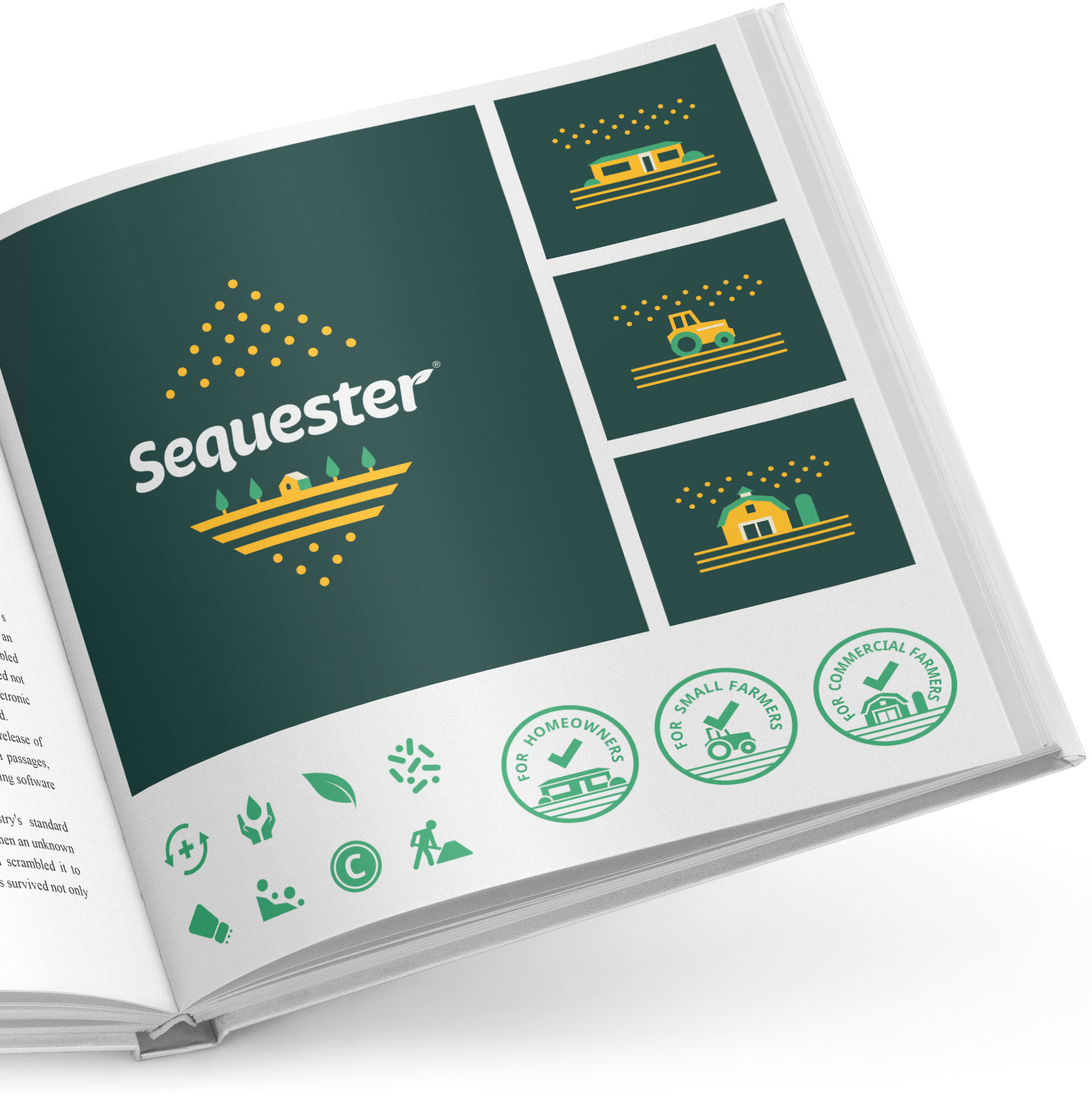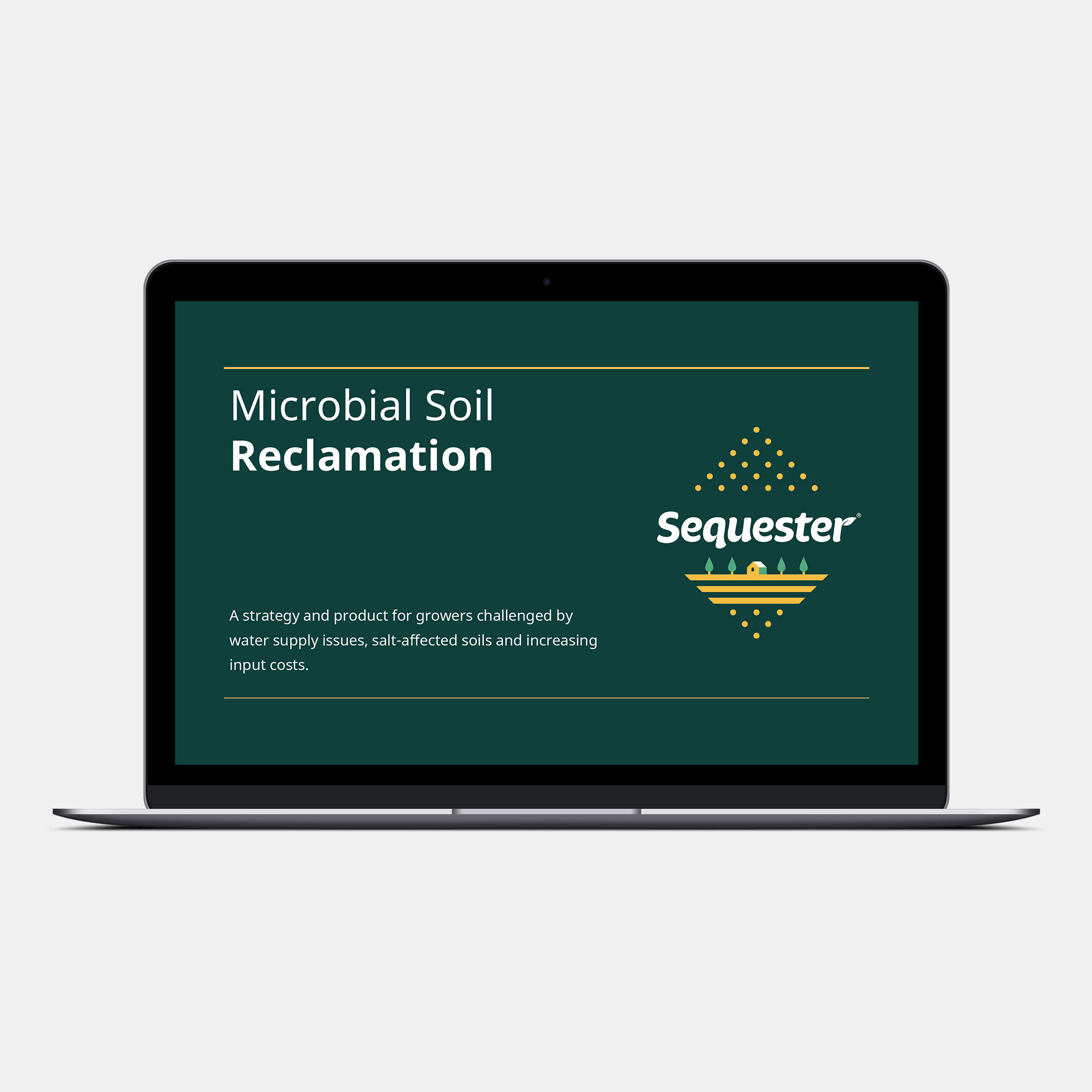 Slide Presentation Template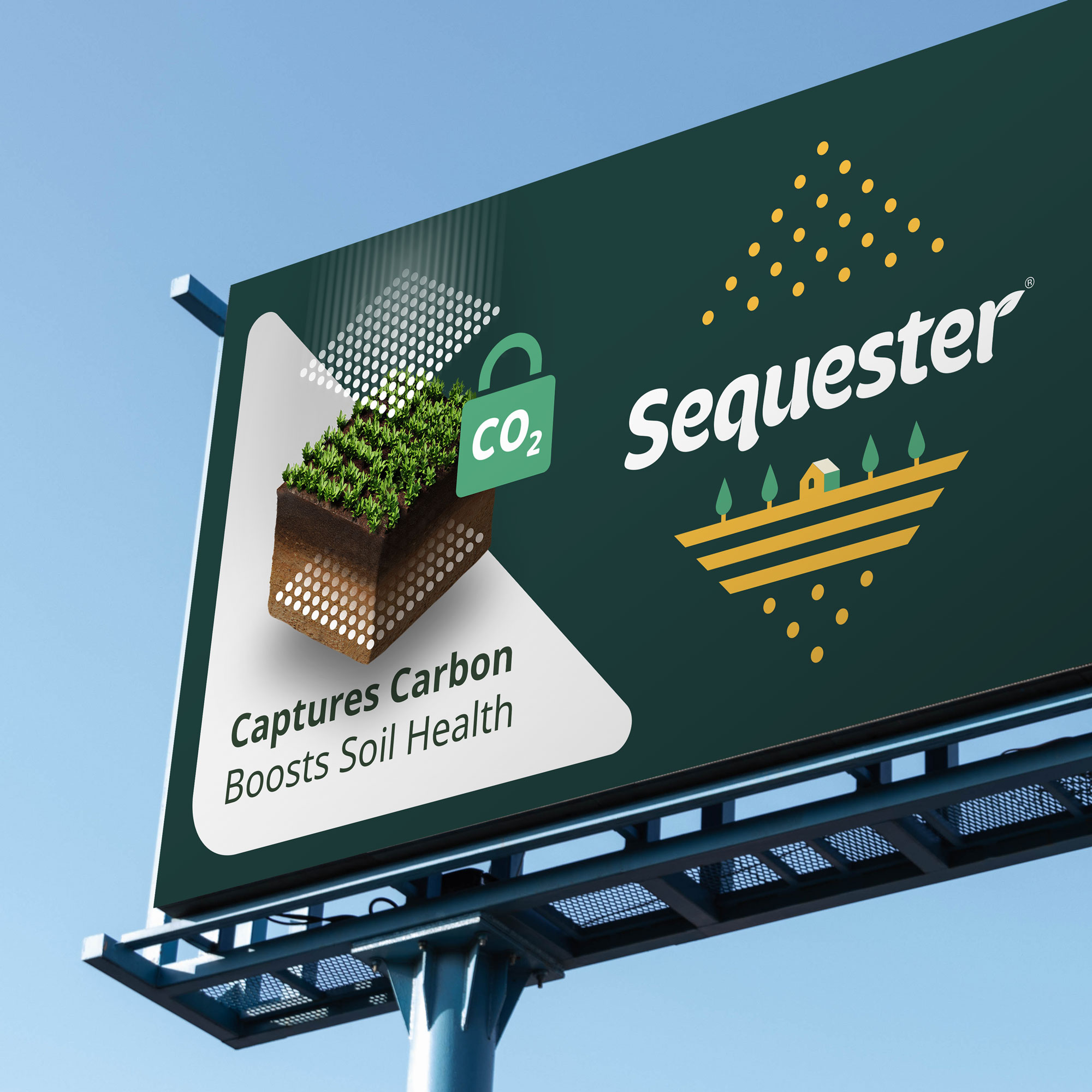 Billboard Advertising
Getting ready for launch
There is a lot to consider when bringing a new brand into the world. As Venter PR's design partner, we tackled a wide range of touchpoints. The scope included a full e-commerce experience, product labels and brochure, marketing slide presentation template, stationery, and social media graphics.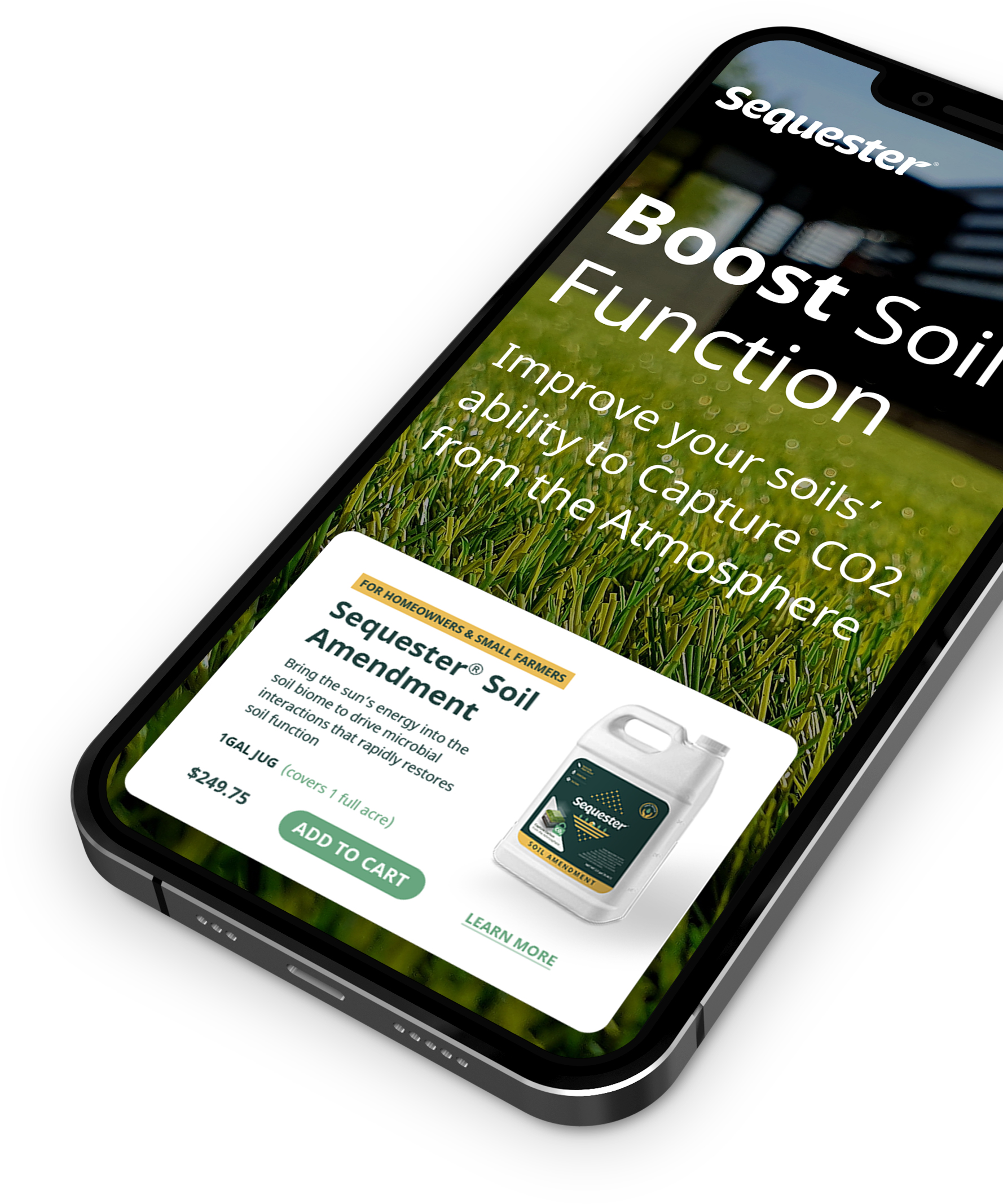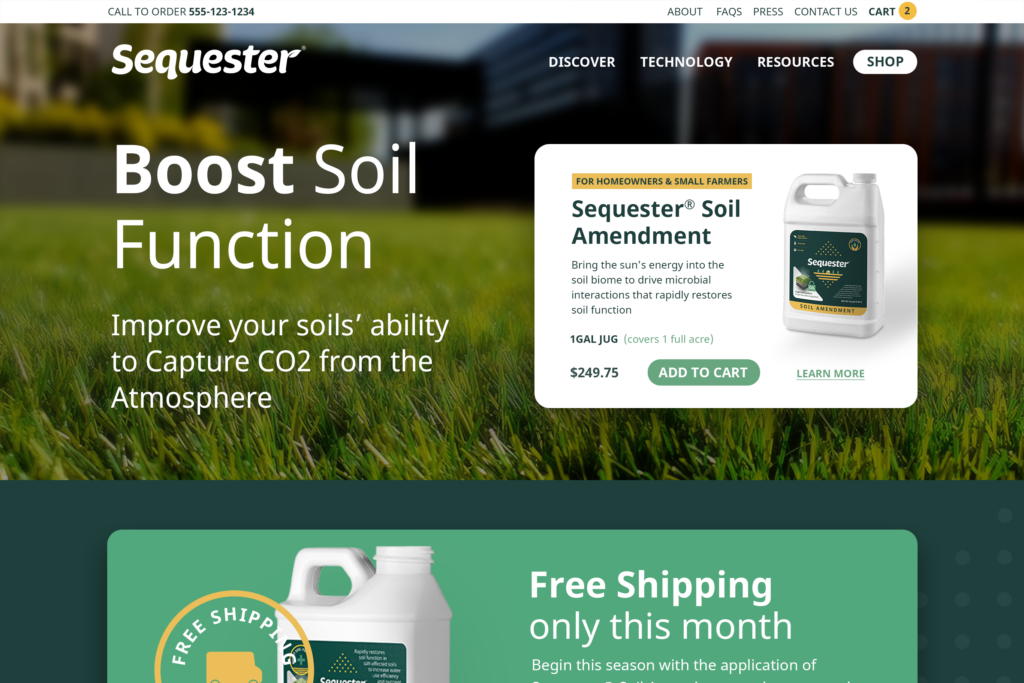 Homepage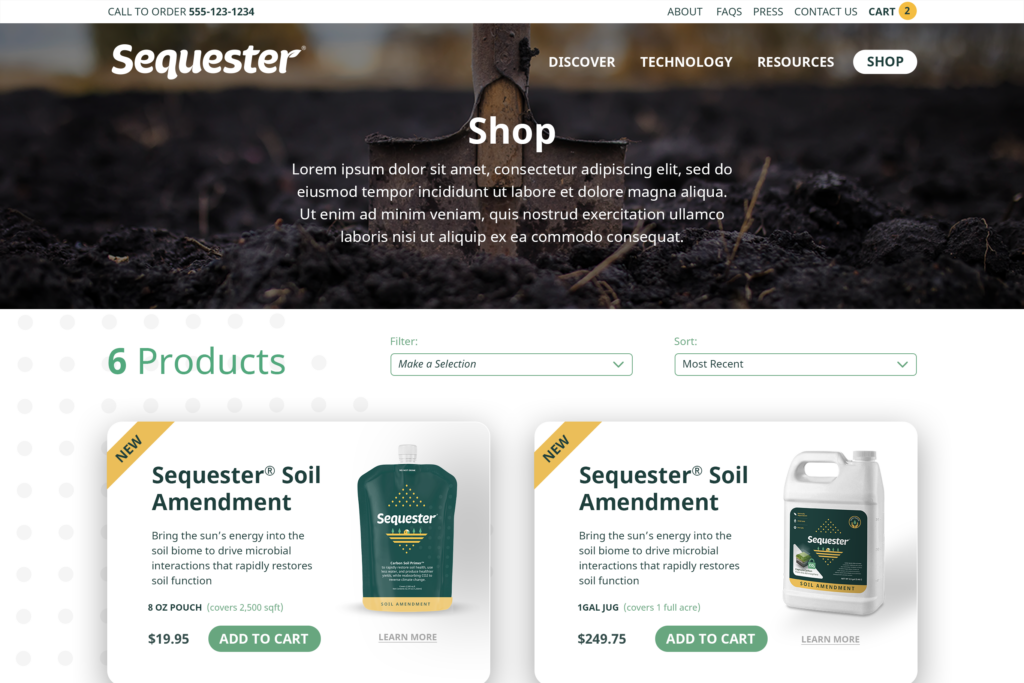 Shop Page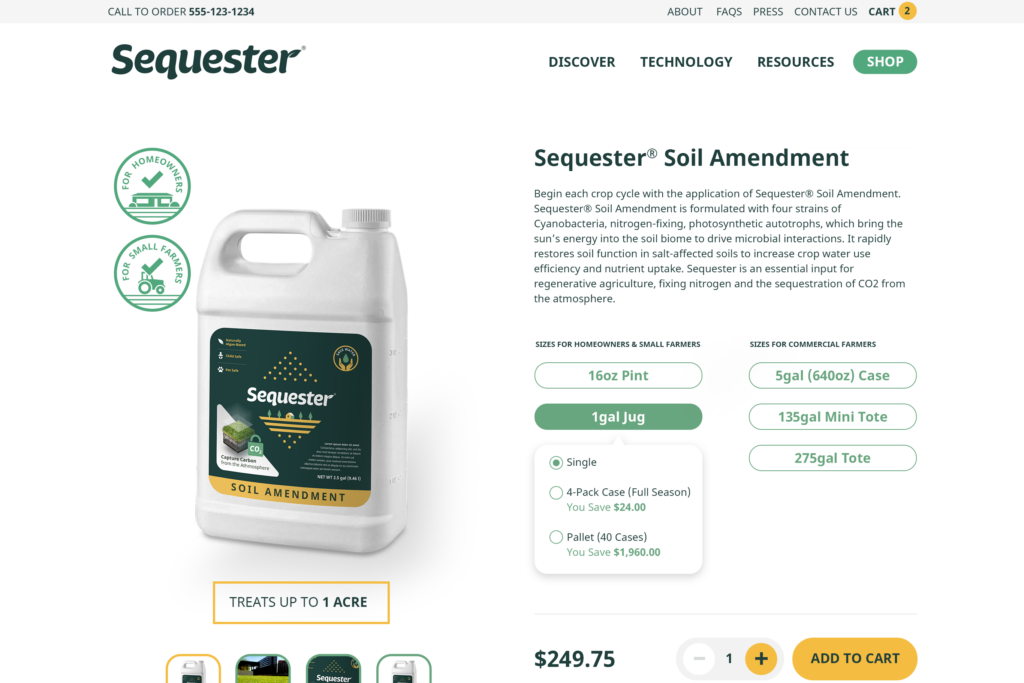 Product Detail Page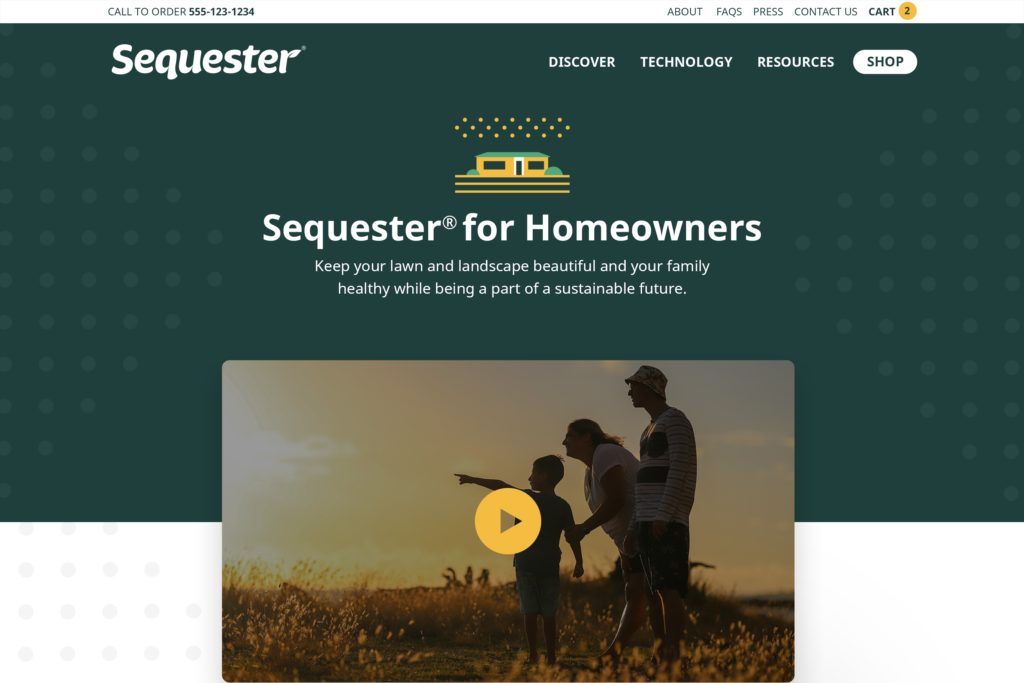 Audience Landing Page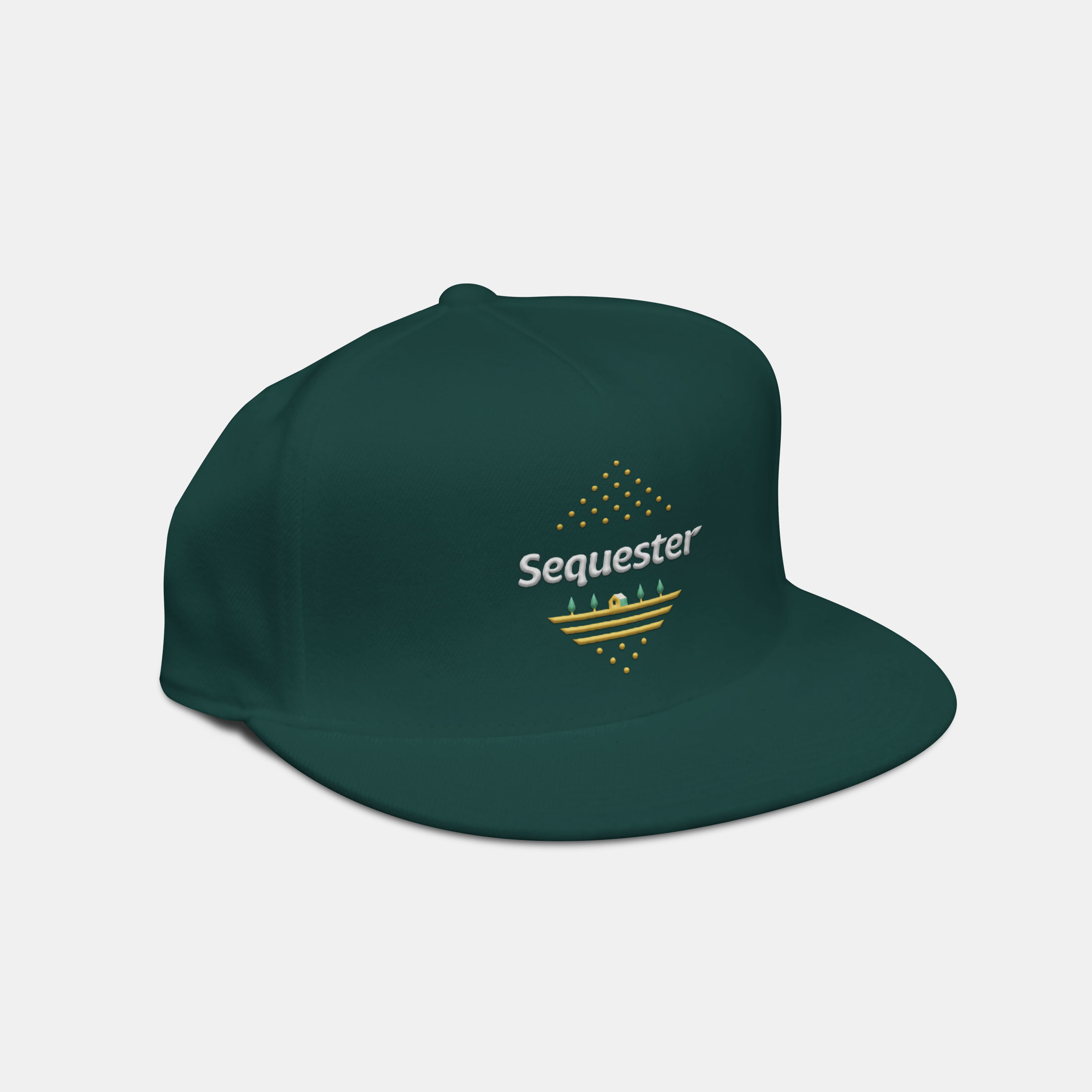 Branded Cap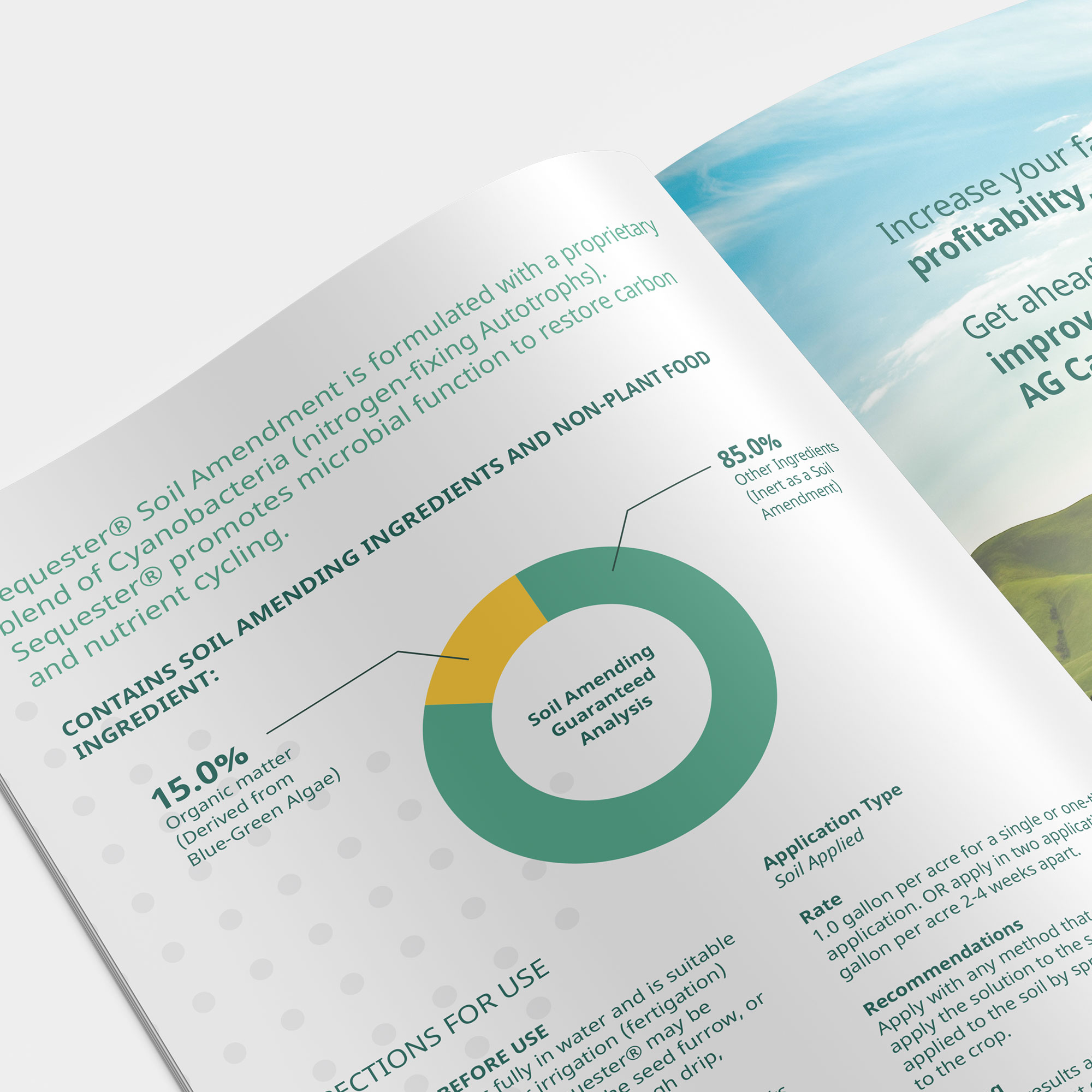 Product Brochure
Client Testimonial
Christopher Vogel of Chris Vogel Design is a design mastermind. Chris quickly captured the core of the company and thoughtfully created a distinct, compelling and inventive brand identity and website design. Chris is also the utmost professional and an incredible collaborator.
Melanie Venter-Roit
Founder & CEO

https://www.venterpr.com/
Did Sequester spark your interest?
Let's talk about your project!
Get Started
Carver Pump
A centrifugal pump manufacturer with an eighty-year history – made in the USA.
Year: 2017
Agency: Chris Vogel Design
Sector: Commercial & Industrial
Goodnature
The leader in commercial juicing equipment with a mission to bring out the best of nature.
Year: 2019
Agency: Chris Vogel Design
Sector: Commercial & Industrial
Danny Shane
An Austin-based cycling apparel brand with a retrospective appeal and progressive ambitions.
Year: 2013
Agency: Dotvita
Sector: Consumer Goods