Juicing Companion
The complete guide to juice
Written by chef and juice business consultant, Ari Sexner, the Juicing Companion provides flavor pairings, nutritional information, and recipe ideas for cold pressed juice.
Agency
: Chris Vogel Design
From Acai to Zeolite
The Juicing Companion features 135 ingredients – giving juice enthusiasts the information they need to be successful. I was hired to not only design the cover and layout of the book, but also develop all infographics and visualizations to make the content come alive.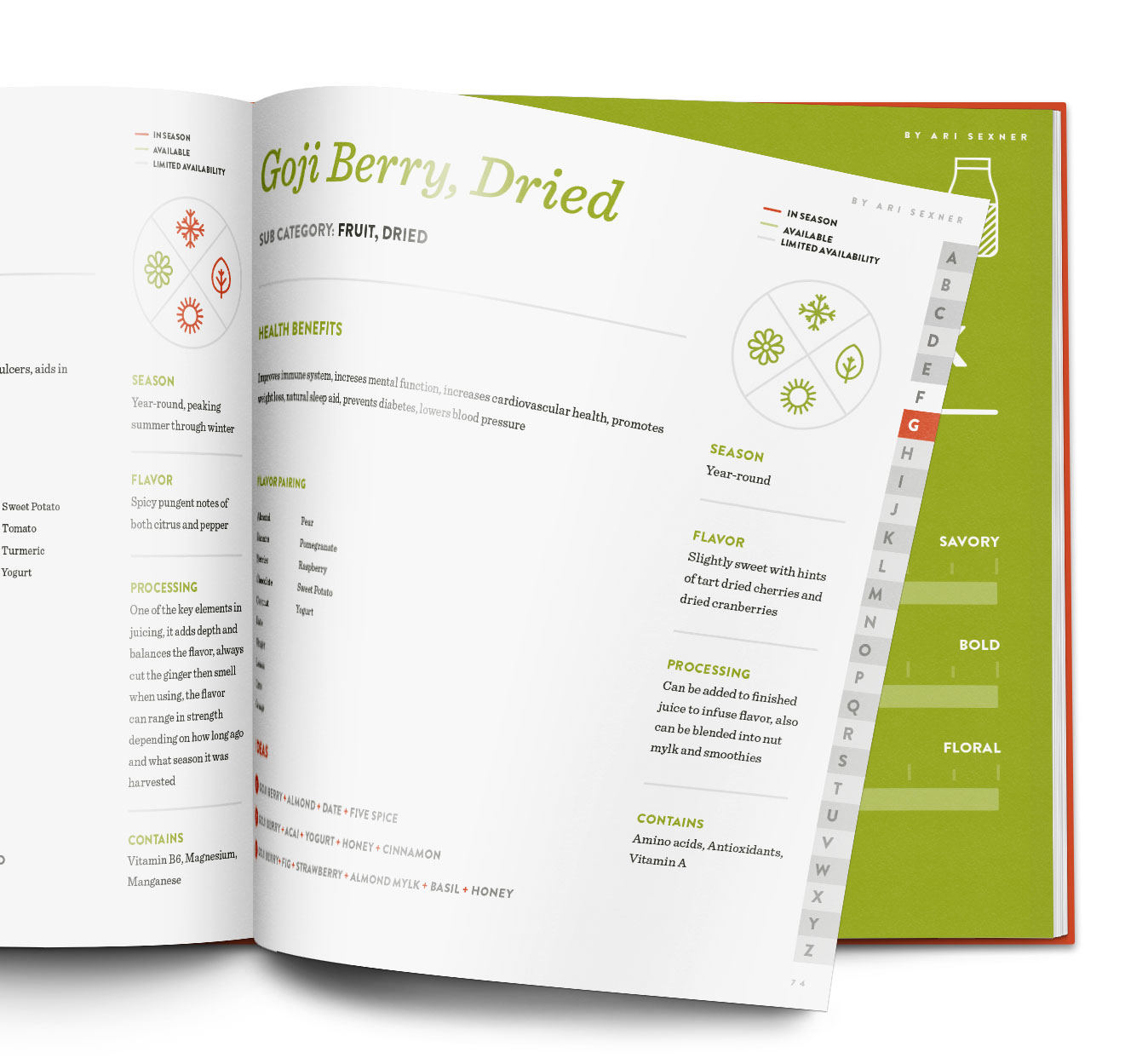 The launch site was created to promote the book
"Thanks (...) Chris Vogel for sorting through the random thoughts and ideas, seeing our vision, and designing something beautiful and refined."
Did the Juicing Companion inspire you?
Let's talk about your project!
Get Started
Thriveal RE
A promotional campaign for Thriveal – a community of entrepreneurial CPAs.
Year: 2018
Agency: Chris Vogel Design
Sector: Professional Services
JuiceCon
The annual conference for juicing professionals – providing revitalizing insights and actionable takeaways.
Year: 2018
Agency: Chris Vogel Design
Sector: Events & Entertainment
Jeter Melder
A small yet focused legal team that solves complex challenges for clients who like to be involved.
Year: 2015
Agency: Chris Vogel Design
Sector: Professional Services