Geo
Punch Above Your Weight
Geo is an Australian software company that prides itself on building productivity tools tailored to the needs of a mobile workforce.
Agency
: Chris Vogel Design
Humanizing the brand
After conducting an extended discovery, I developed a series of user personas to capture the human element of Geo customers. A unifying theme emerged: Punching Above Your Weight. This underdog theme, the idea of starting small and striving to make something big, was the guiding concept for the visual expression of the brand.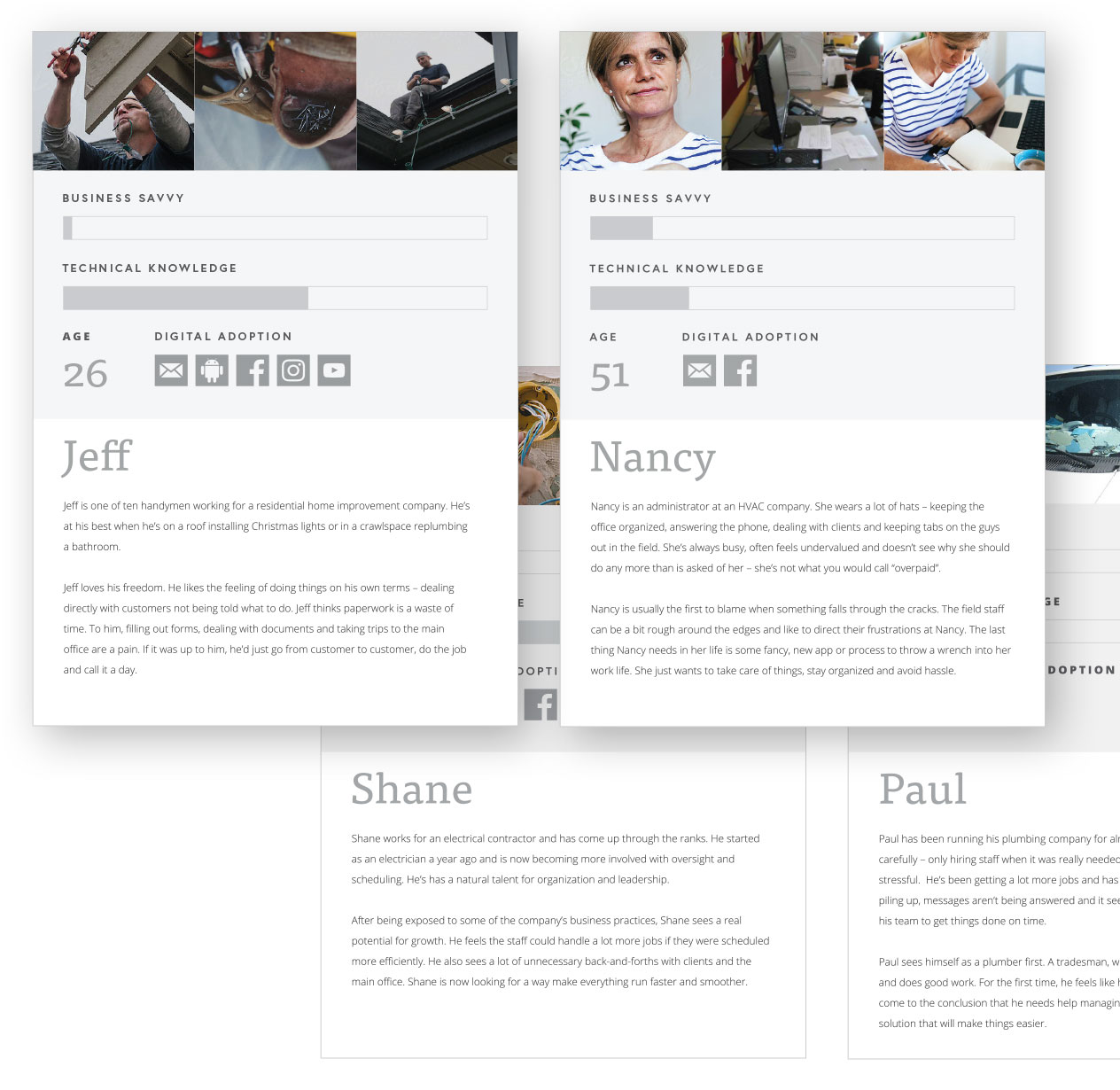 Benefit icons
Utility icon set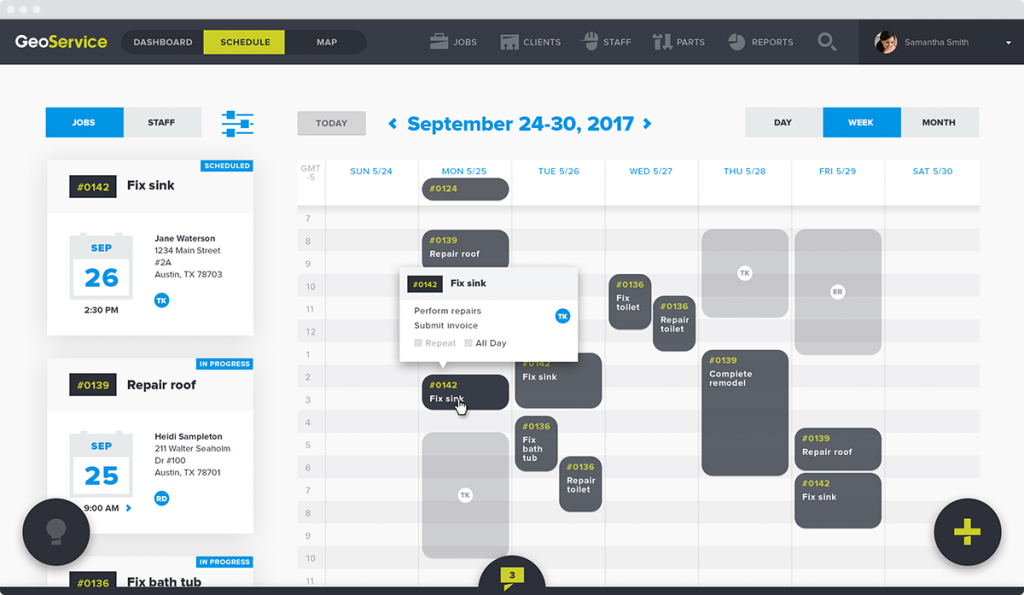 Geo Service: Schedule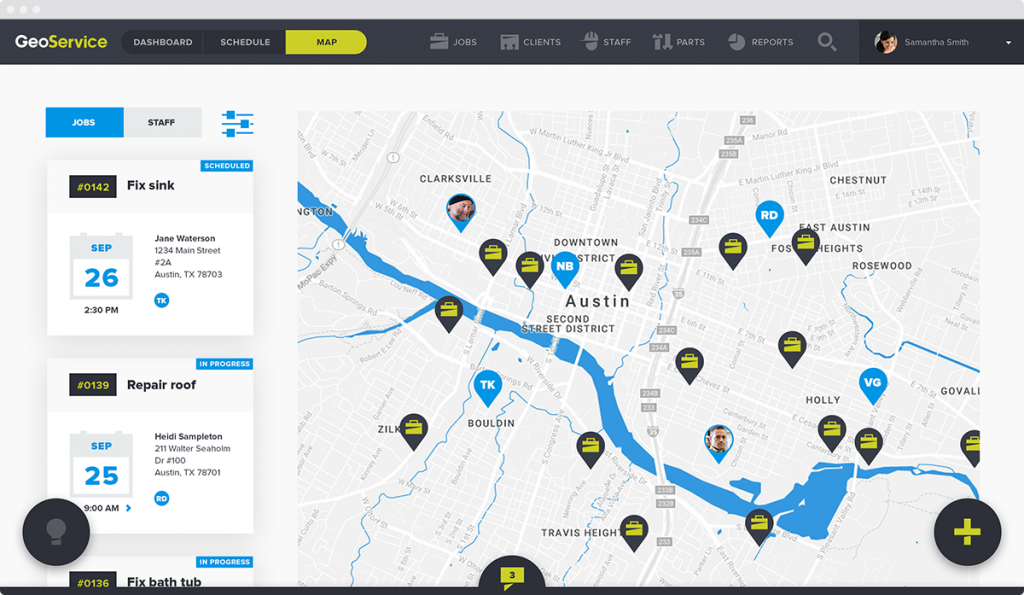 Geo Service: Map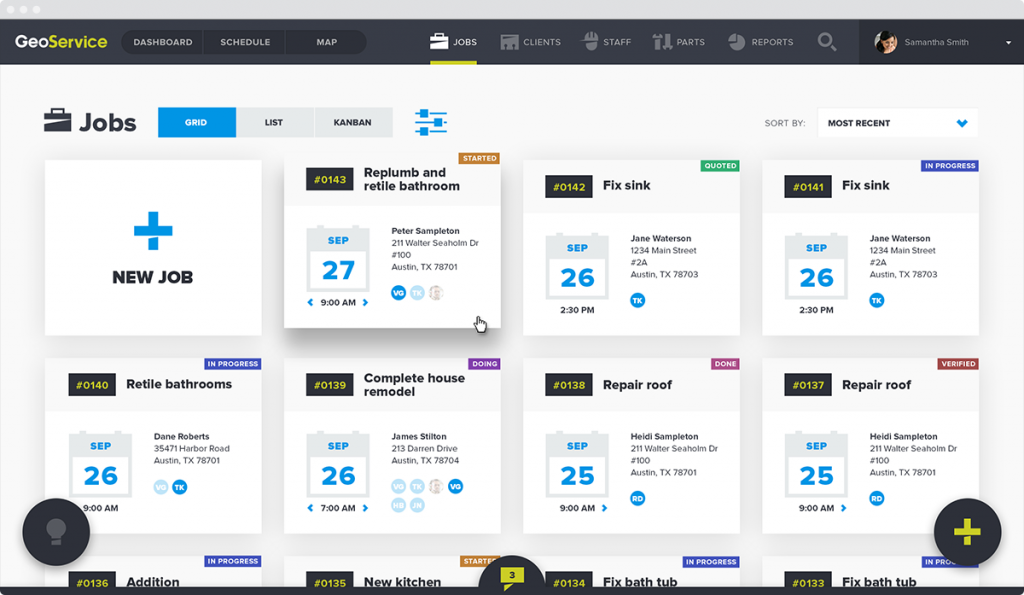 Geo Service: Jobs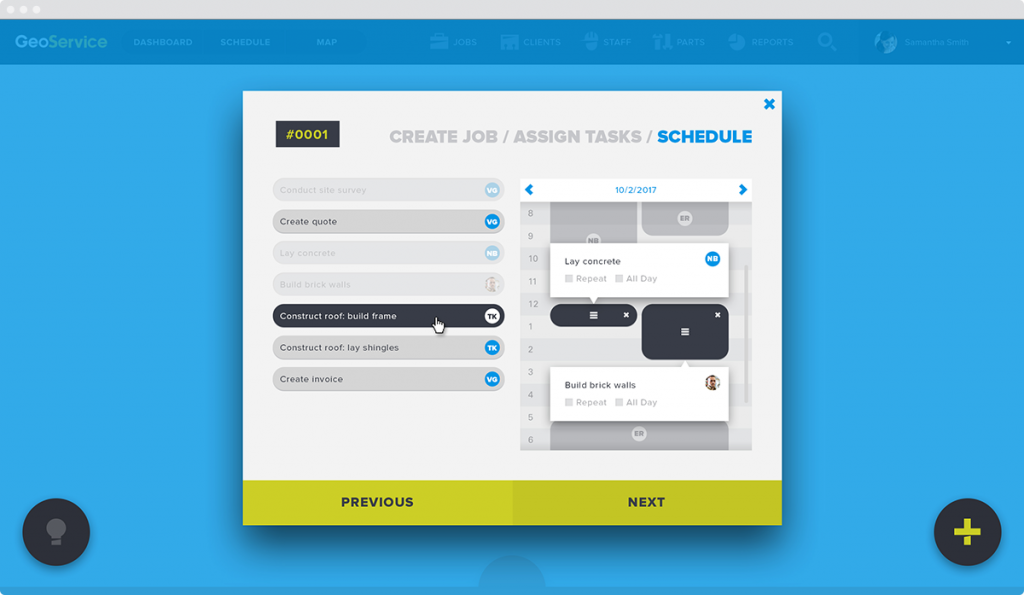 Geo Service: Create Job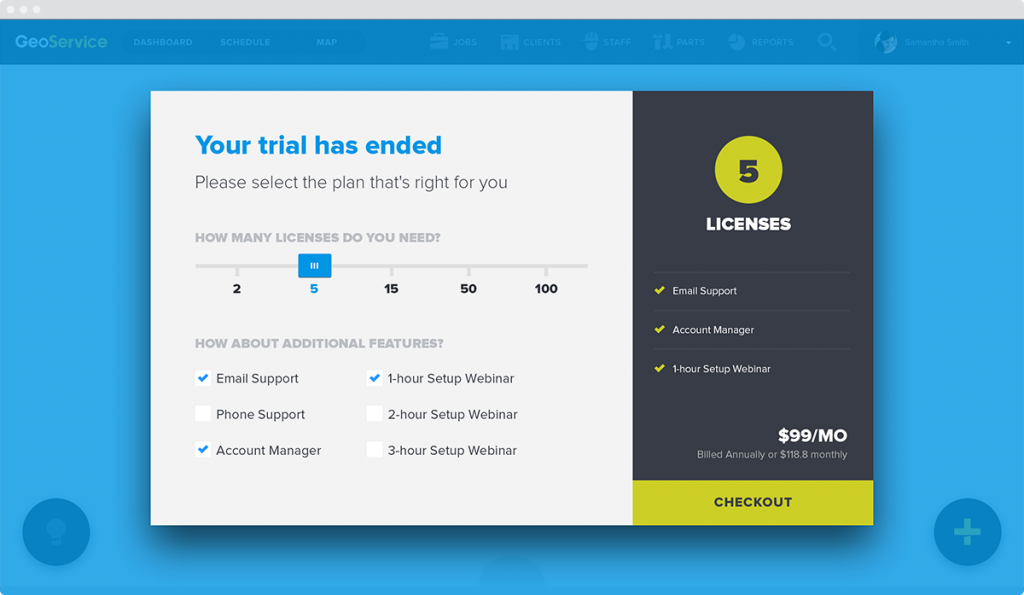 Geo Service: Trial Renew
Conveying durability
Considering Geo's purpose-driven attitude, a robust and tool-like design was developed – a solid, geometric aesthetic in which elements felt "chiseled into the screen". From the overall layout of the application to the athletic edge within the custom iconography, every element was crafted to align with Geo's new positioning strategy.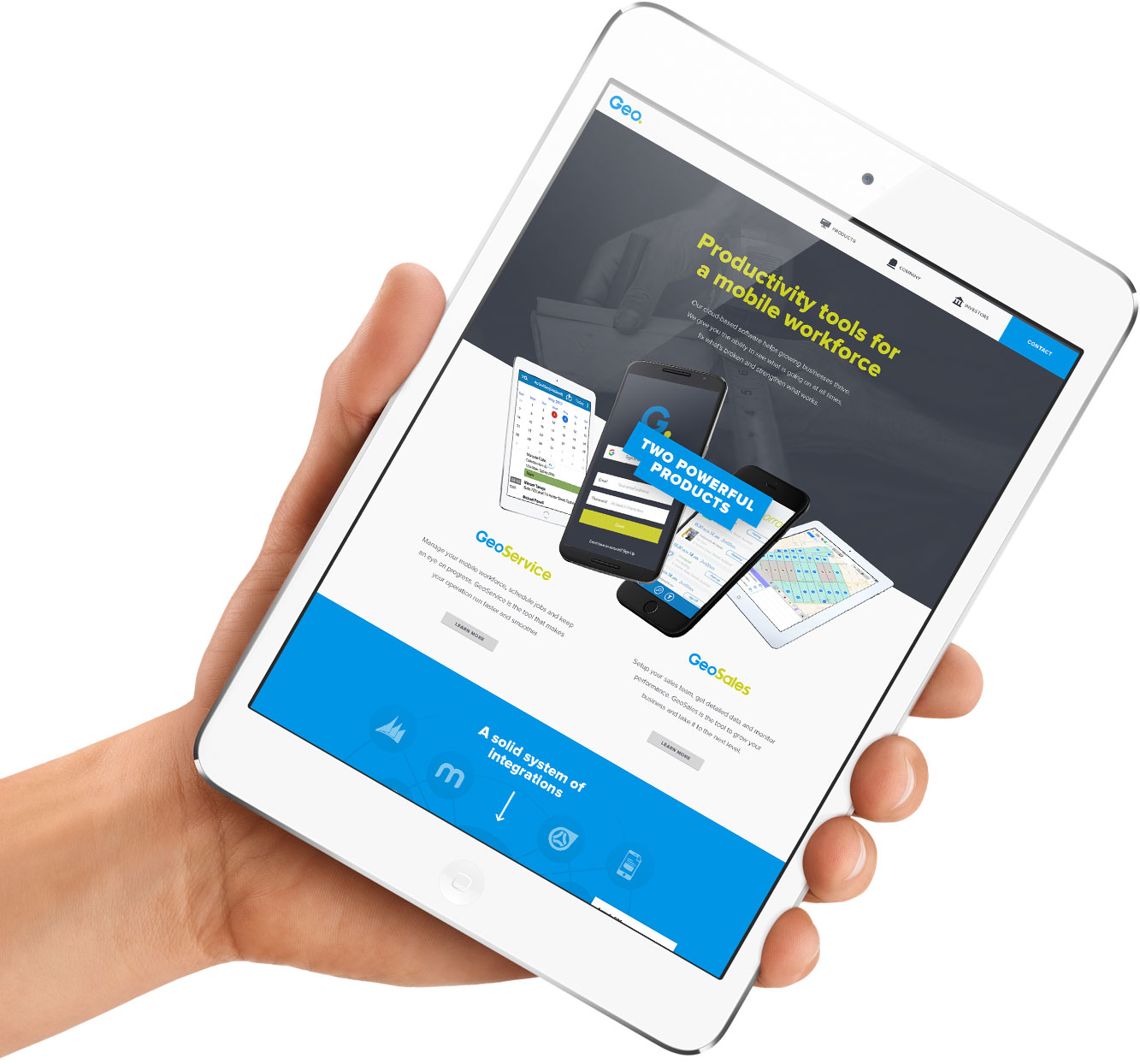 ---
Beyond the screen
In preparation for Geo's IPO, a 200-page prospectus template was created. It further strengthened the new Geo identity system and showcased how the brand could extend beyond digital applications into print.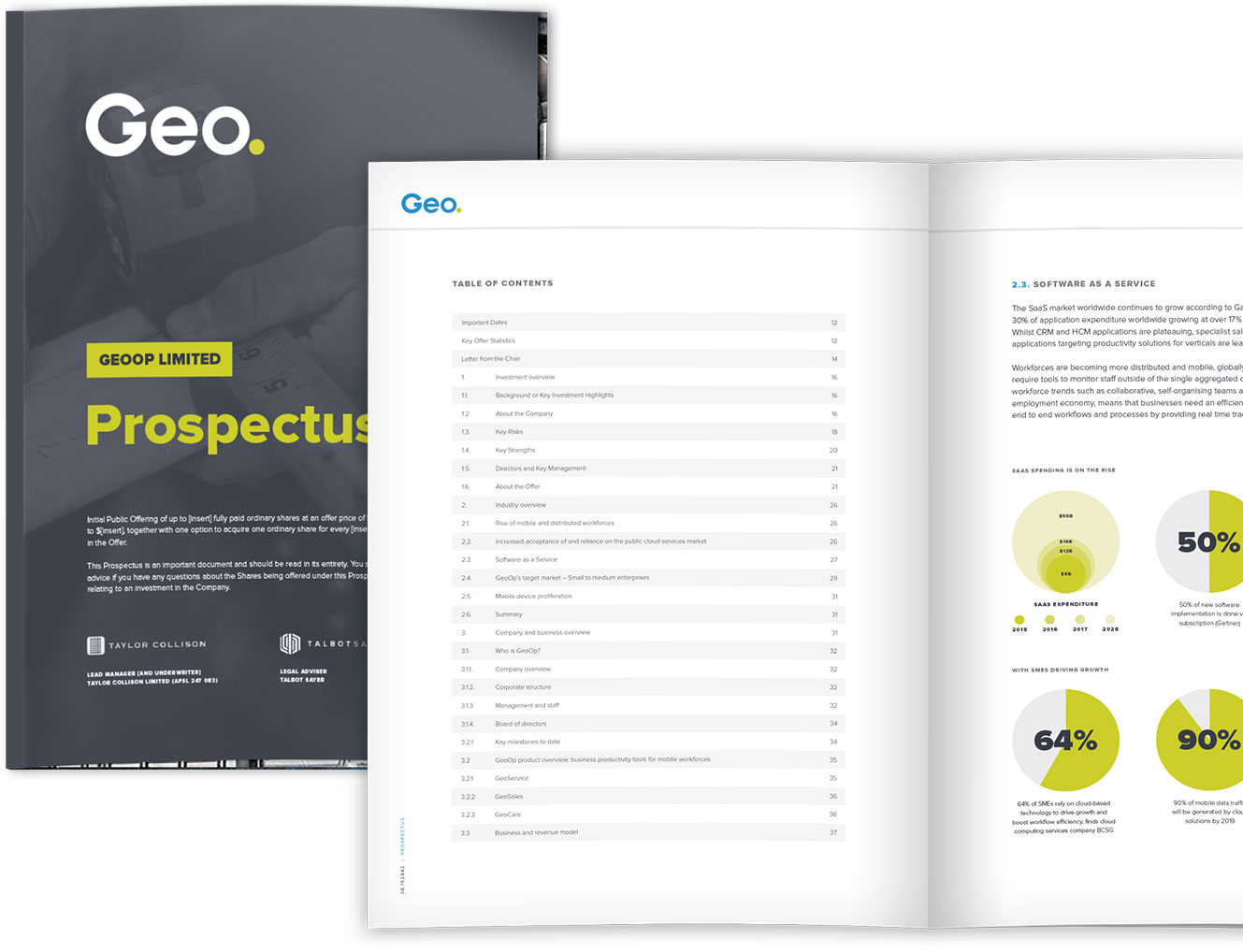 Client Testimonial
"...I really liked the position strategy deck (...) I wasn't sure how valuable it would be, but was willing to just let it unfold (...) I was quite surprised. It was really great to see the business put that way..."
Brad Dunn
Head of Product and Customer Experience
Did Geo spark your interest?
Let's talk about your project!
Get Started
Vision 2
An online giving engagement platform for churches.
Year: 2018
Agency: Chris Vogel Design
Sector: Tech
Skill Capped
The web-based learning platform for Fortnite.
Year: 2019
Agency: Chris Vogel Design
Sector: Tech
BitDashboard
The virtual currency command center – giving traders an edge in today's cryptoconomy.
Year: 2018
Agency: Chris Vogel Design
Sector: Financial