Skill Capped
Master Fortnite
Austin-based Skill Capped teaches Fortnite players how to excel at their game. Their learning platform offers professional gameplay analysis and hands-on training through maneuvers and custom-tailored courses.
Agency
: Chris Vogel Design
Not just a game
Fortnite has become a cultural phenomenon with a rapidly growing audience. As the competition becomes more and more fierce, there is an increased need for professional guidance. I was hired to help develop the visual language for this bold and dynamic educational resource.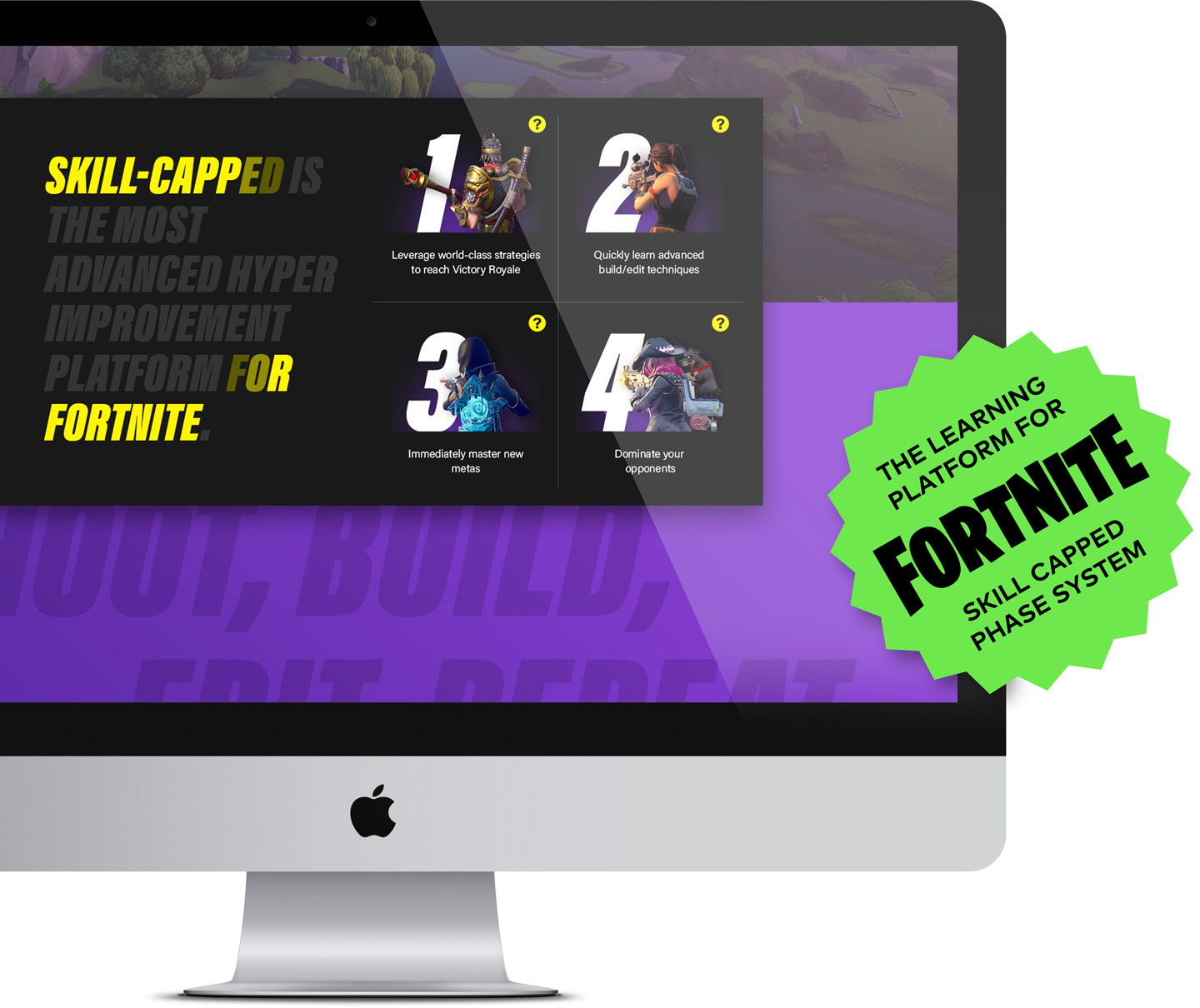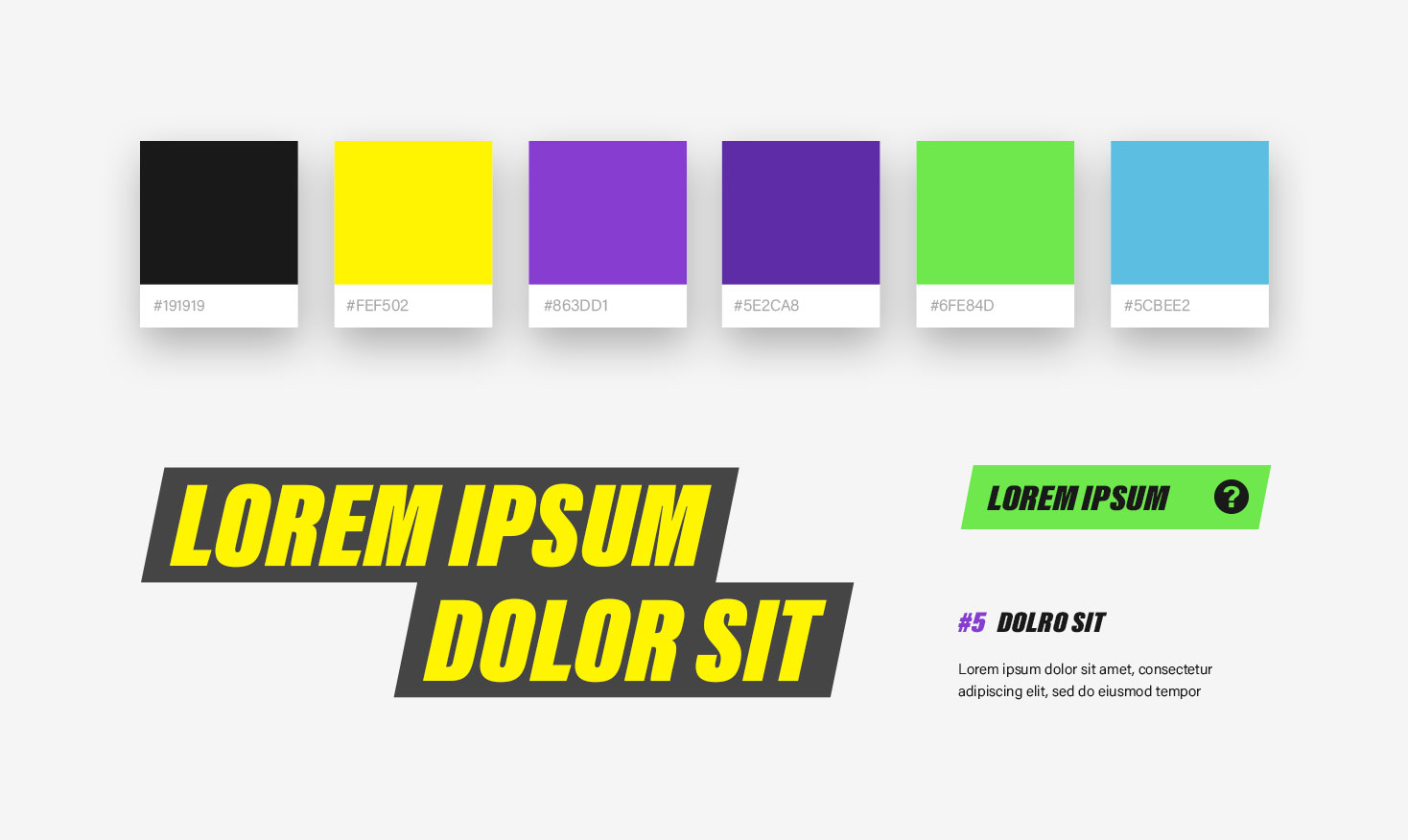 Core brand elements (colors and typography)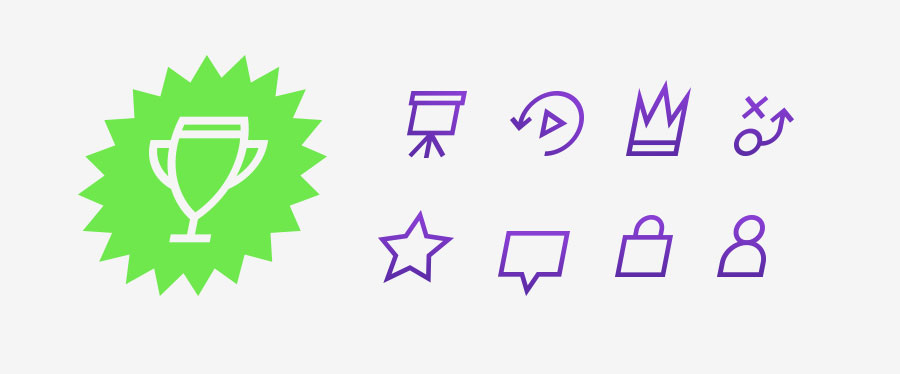 Dynamic icon system for benefits and features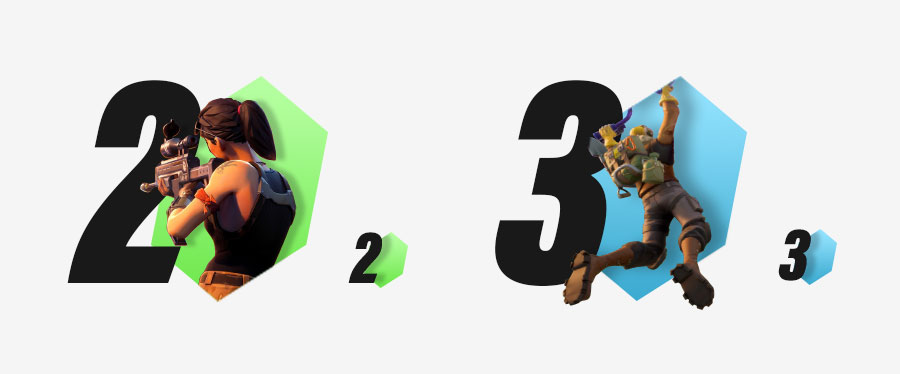 Badge system for identifying Skill Capped seasons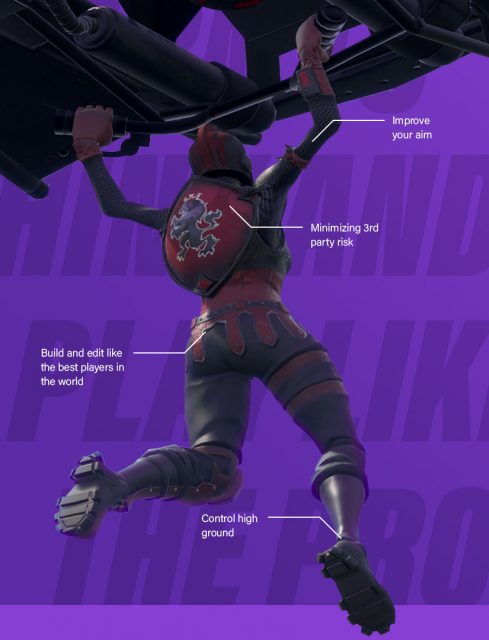 Balancing science and gaming
The goal was to showcase Skill Capped's highly scientific approach in a compelling fashion. The incorporation of silhouetted game characters and augmentation of tech annotations effectively conveys Skill Capped's research-first attitude.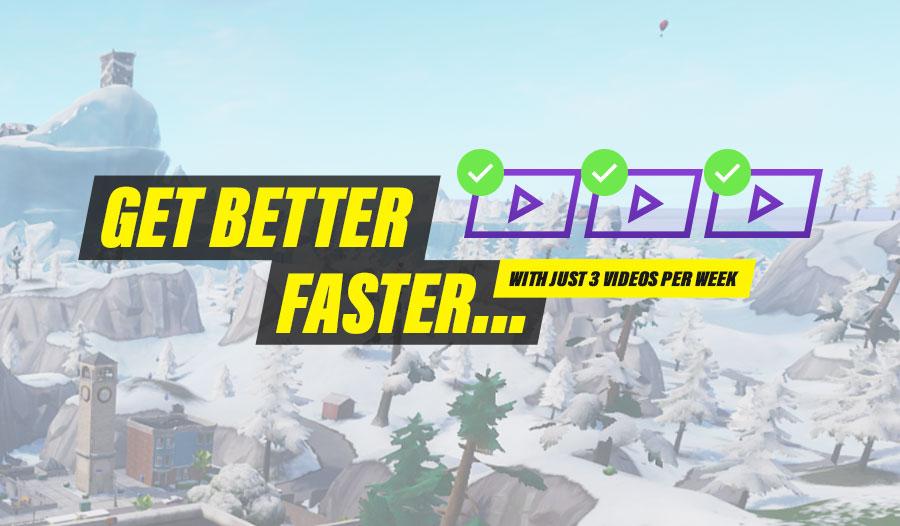 Hero massage treatment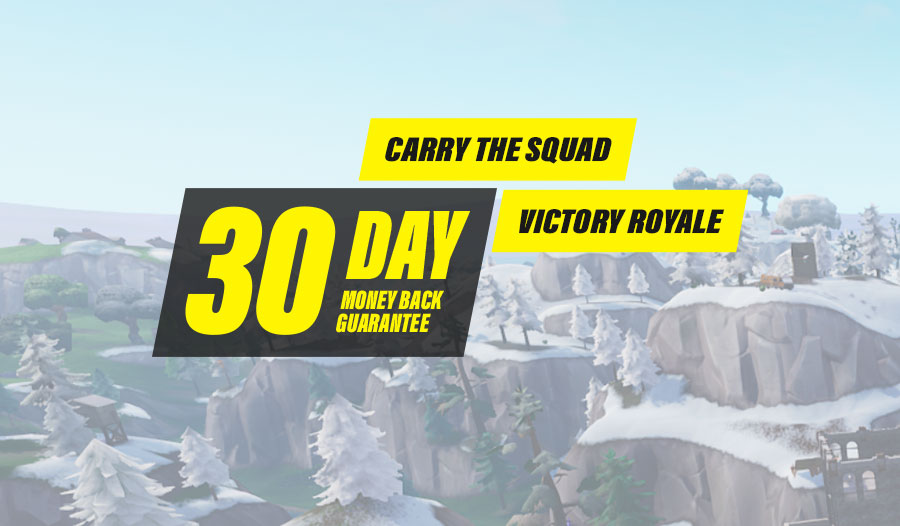 Key benefit message treatment
The phase system
At the center of Skill Capped experience stands its revolutionary phase system. I worked closely with the Skill Capped team to define the user experience and design the interface. The styling was intentionally crafted to allow users to focus on course content. We used accent colors to direct the eye and small icons to anchor critical ideas.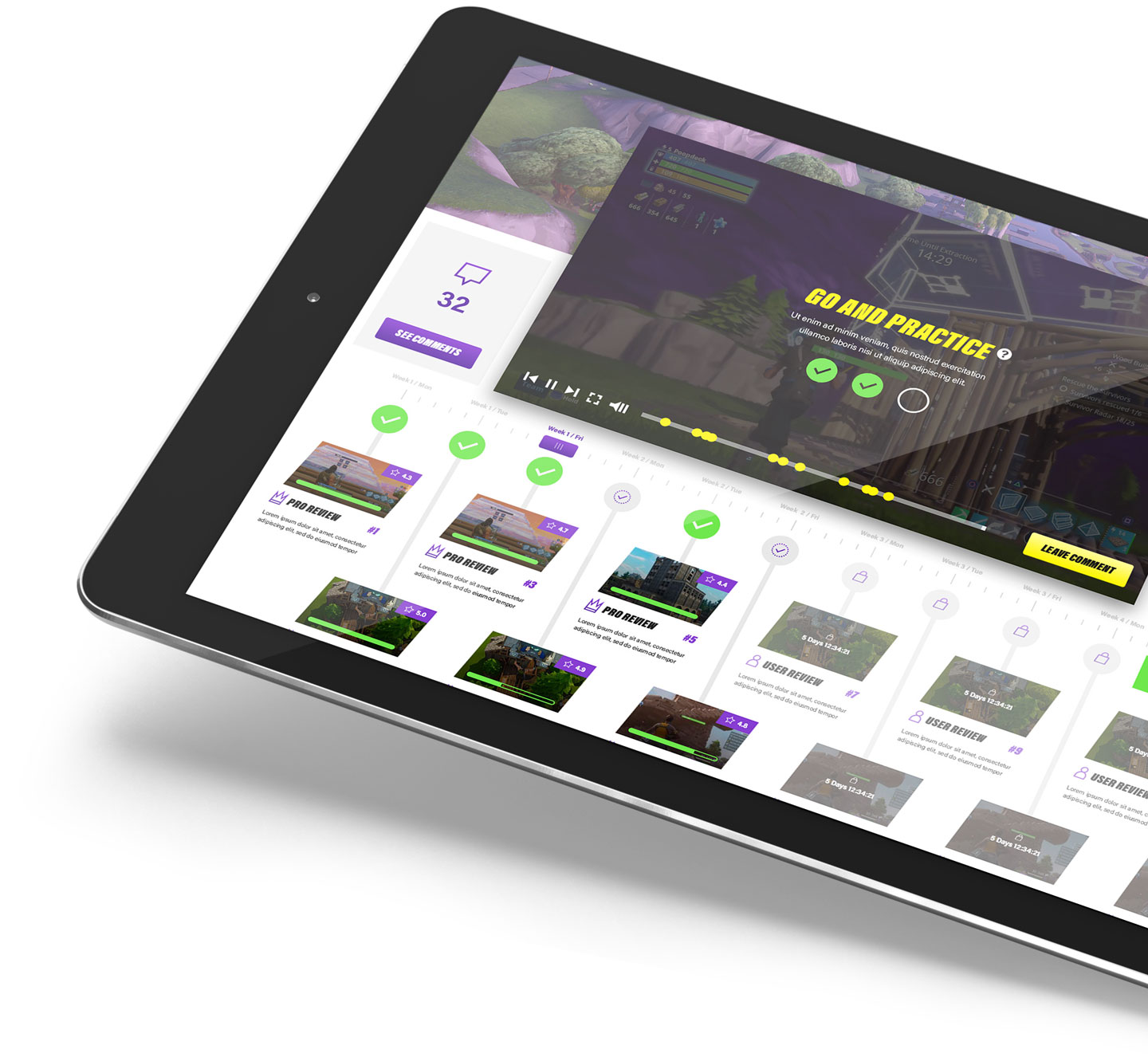 Client Testimonial
"We've worked with Chris for years now because he's always produced excellent work, is incredibly dependable, and he truly cares about getting the perfect design for our image and our brand. New designs from Chris are like Christmas morning for our team. Everyone is excited to see the designs, and morale usually skyrockets. People on our team get excited to implement and be a part of the designs Chris comes up with. We are so glad we found him."

Did Skill Capped spark your interest?
Let's talk about your project!
Get Started
Tripbam
A web-based hotel rate shopping service that optimizes bookings for corporate travelers.
Year: 2019
Agency: Chris Vogel Design
Sector: Tech
Cypress North
A digital agency that merges software development and digital marketing into a seamless experience.
Year: 2016
Agency: Chris Vogel Design
Sector: Professional Services
Vision 2
An online giving engagement platform for churches.
Year: 2018
Agency: Chris Vogel Design
Sector: Tech