BitDashboard
Crypto command center
In today's scattered landscape, keeping track of various currencies and exchanges can be difficult. BitDashboard gives users the birds-eye-view needed to make informed decisions.
Agency
: Chris Vogel Design
The BitDashboard symbol is constructed of simple, geometric shapes and designed to be interpreted as a dial, rocket or even the eye of a predator
The BitDashboard logotype is built from a single line weight – resulting in unique diagonal endpoints (circles callouts above)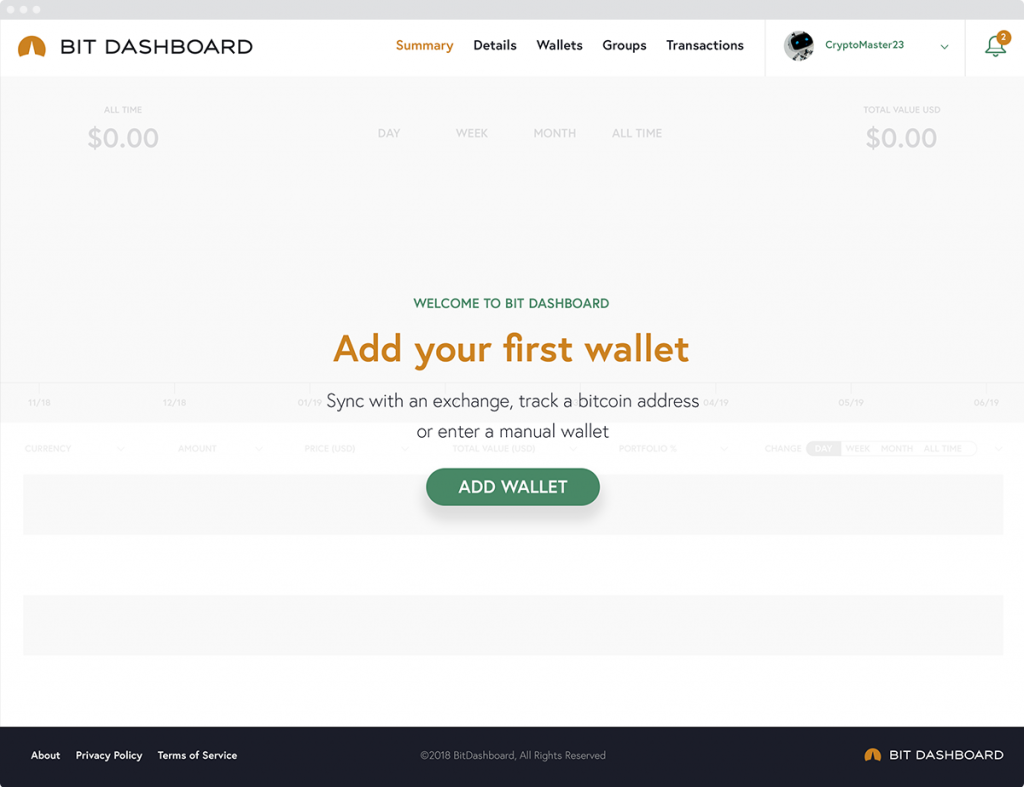 New user onboarding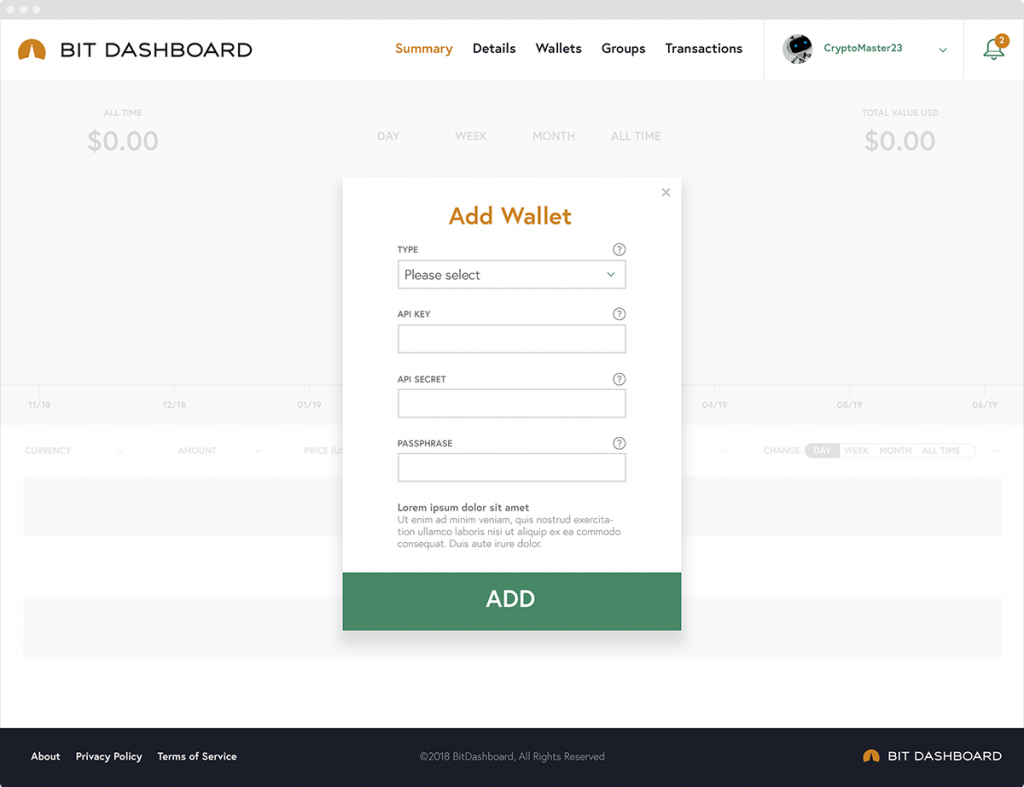 Robust yet concise modal design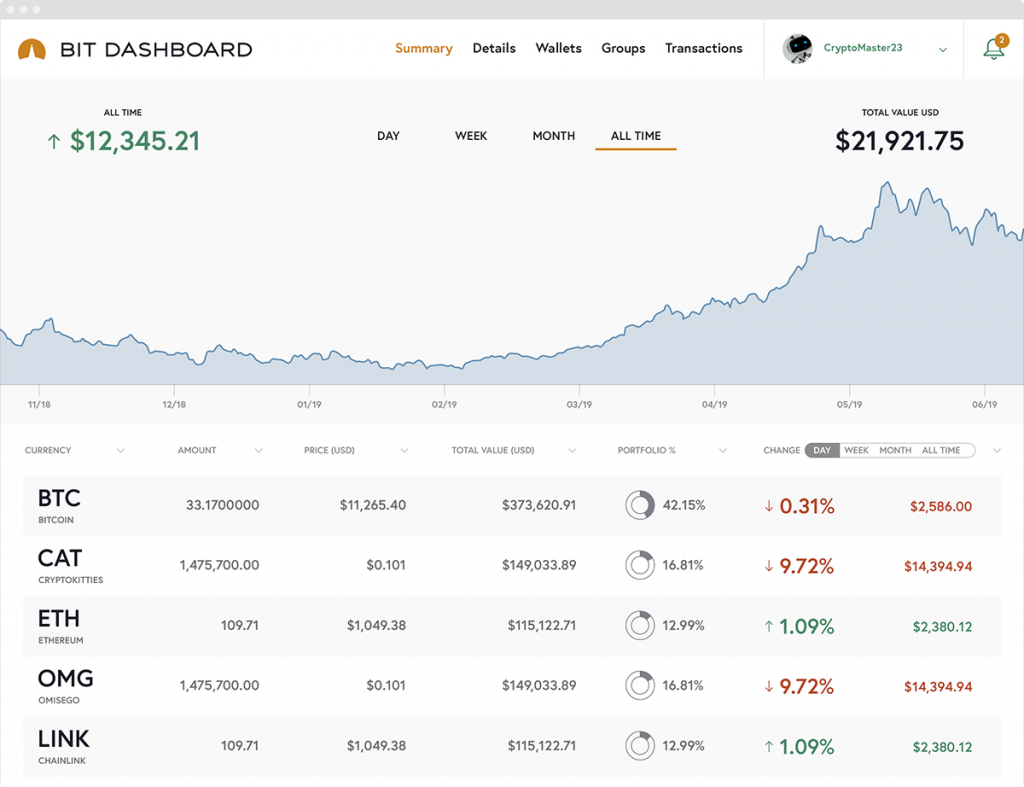 Main summary view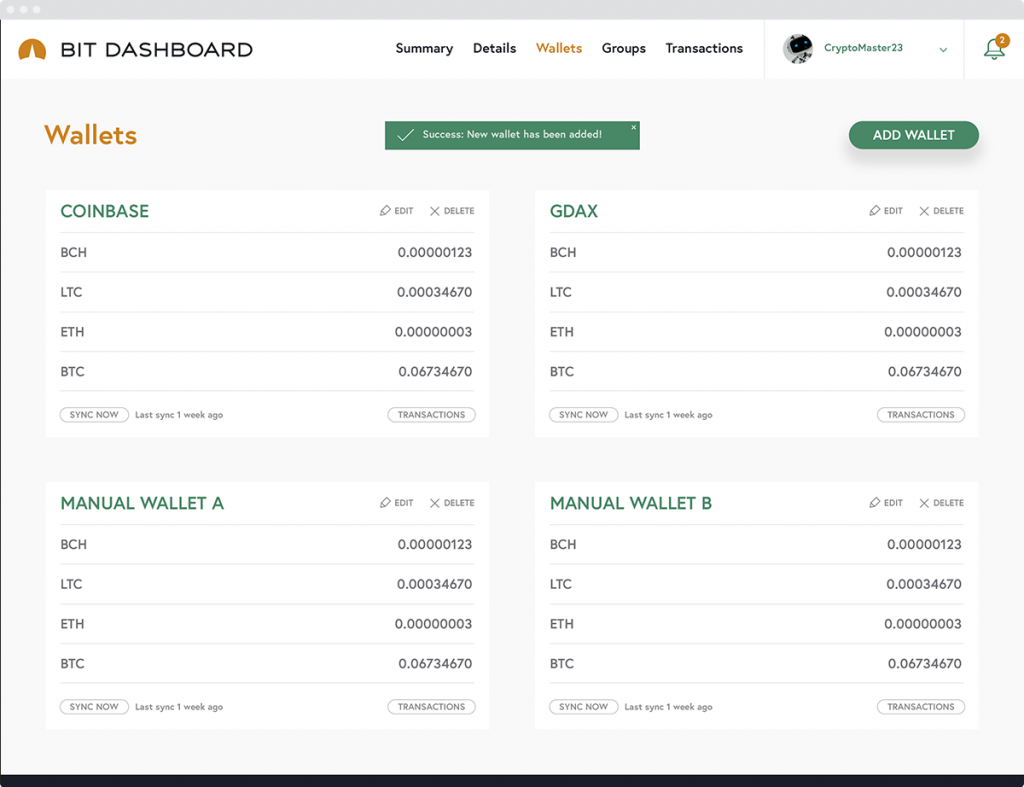 Wallets view
Did BitDashboard spark your interest?
Let's talk about your project!
Get Started
Bizfi
A financial marketplace – offering funding options that go far beyond traditional bank loans.
Year: 2014
Agency: Dotvita
Sector: Financial
Tripbam
A web-based hotel rate shopping service that optimizes bookings for corporate travelers.
Year: 2019
Agency: Chris Vogel Design
Sector: Tech
Geo
An Australian software company building productivity tools for a mobile workforce.
Year: 2017
Agency: Chris Vogel Design
Sector: Tech