Bizfi
A financial marketplace
Bizfi offers small businesses funding options that go far beyond traditional bank loans.
Speak with sophistication
Bizfi seeks to give small business owners a better understanding of their options and access to needed capital. We designed an identity that resonates with this target audience. The logo establishes instant credibility and evokes a sense of calm while conveying the brand's progressive approach to financing.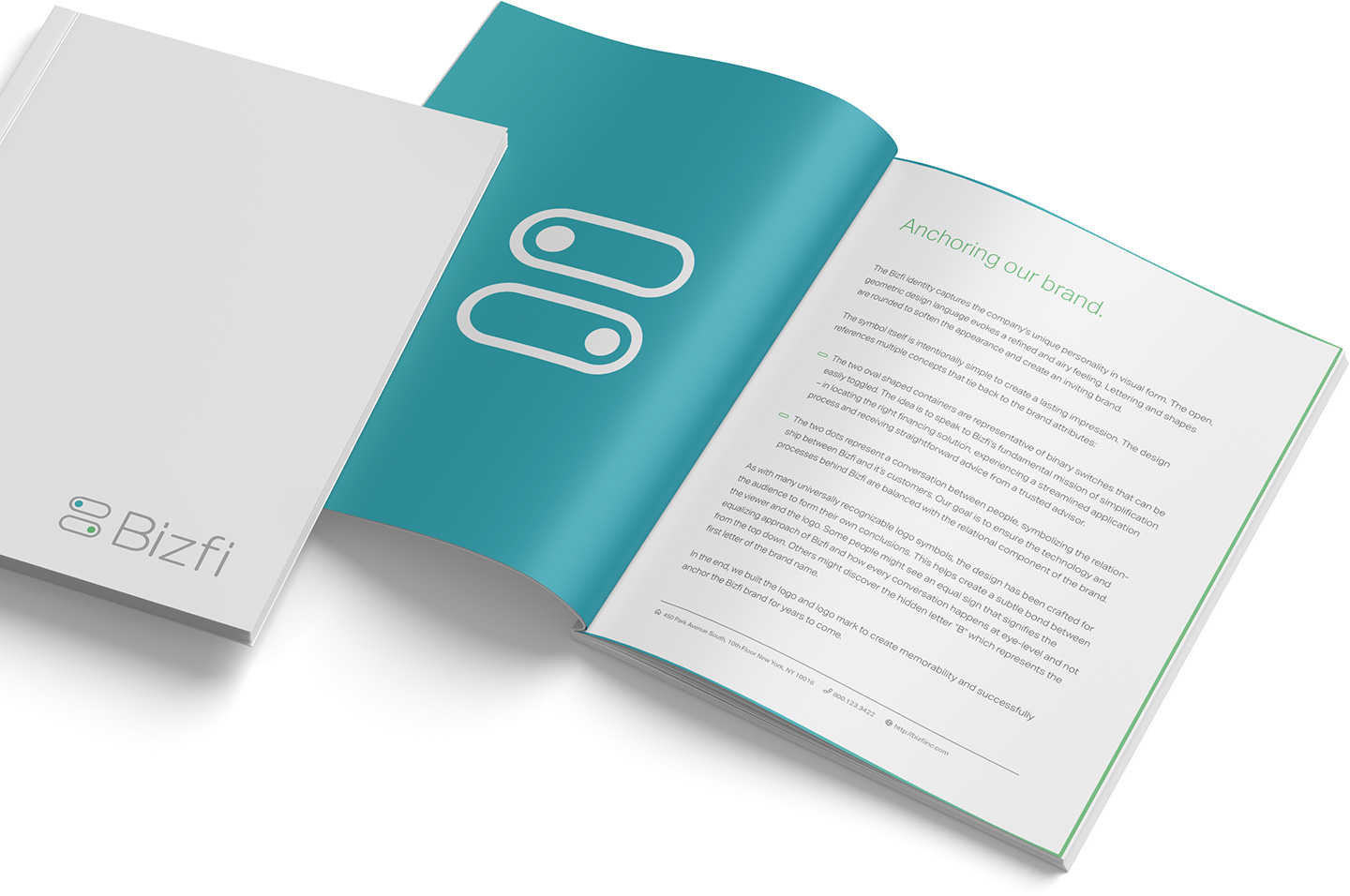 Simple, open letterforms complimented the symbol and create a logo that feels modern and sophisticated
Ther Bizfi symbol consists of two toggle switches – tying back to the ease of the Bizfi application process
Marketing website
Removing barriers
The Bizfi marketing site was designed to connect with small business owners in direct and straightforward way. A core part of it was the loan application summary. It was presented to users in a narrative format – showcasing example data, giving them the ability to adjust numbers.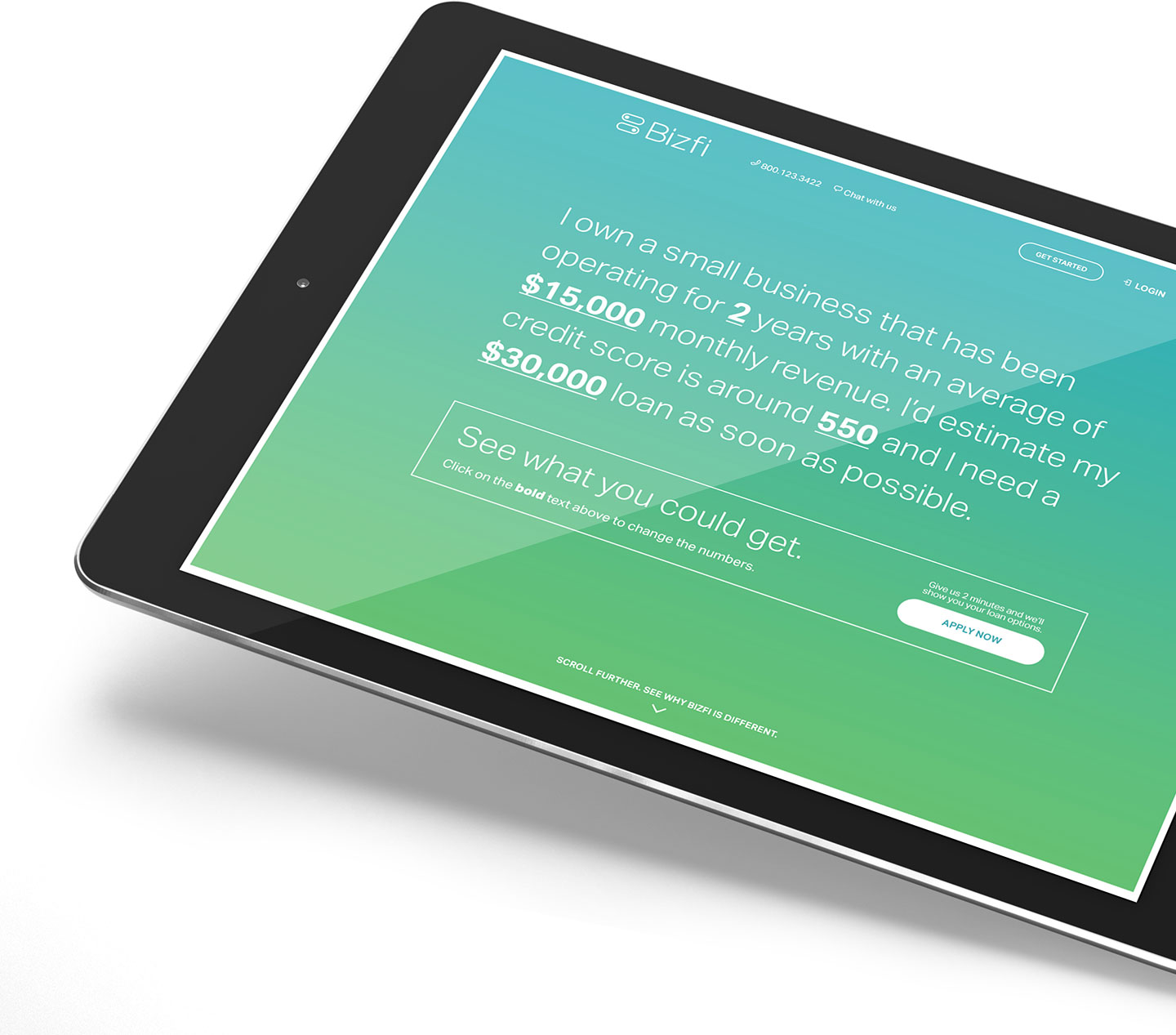 Web Application
Inputs reimagined
The loan application process lies at the heart of the Bizfi application experience. Consisting mostly of input fields, we needed to find a way to make the interaction feel special and differentiating. For this reason, we designed a unique input field styling that reflected the forward-thinking attitude of Bizfi.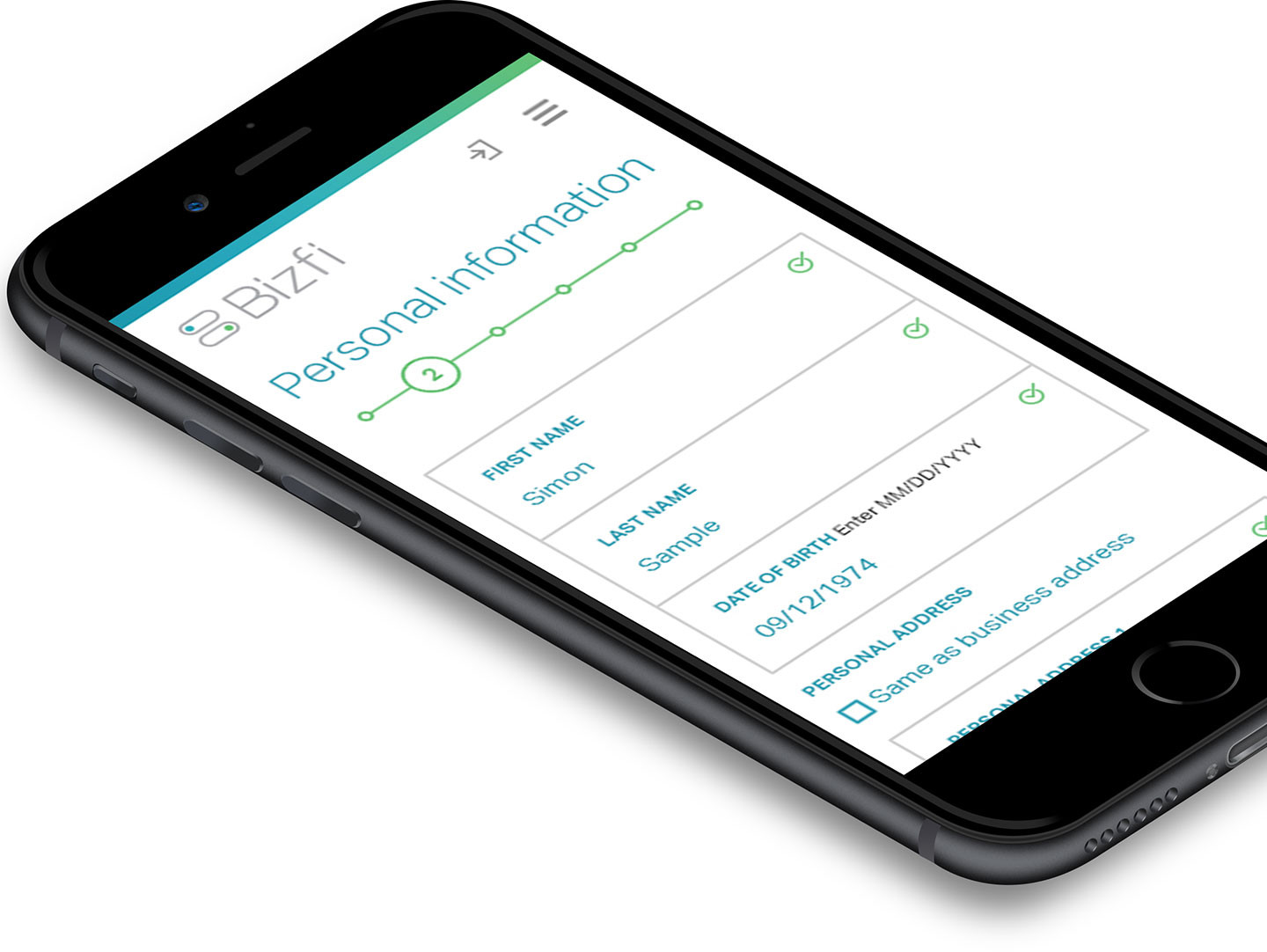 This project was created by Dotvita, the interactive design agency I co-owned from 2010-2015.
Visit Dotvita's website
Let's talk about
the future
Did Bizfi spark your interest? Let's talk about your project!
get started
BitDashboard
The virtual currency command center – giving traders an edge in today's cryptoconomy.
Year: 2018
Agency: Chris Vogel Design
Sector: Financial
Tripbam
A web-based hotel rate shopping service that optimizes bookings for corporate travelers.
Year: 2019
Agency: Chris Vogel Design
Sector: Tech
Geo
An Australian software company building productivity tools for a mobile workforce.
Year: 2017
Agency: Chris Vogel Design
Sector: Tech