Reliq
Ancient meets modern
Reliq takes a fundamentally different approach to pet products. Instead of using scents to cover up odors, it uses cutting edge nanotechnology and minerals such as volcanic ash and titanium to absorb odor and dissolve them entirely.
The Reliq logo tells the brand story – the horizontal lines represent the earth, the dots represent the application of nanoparticles and the wavy lines represent the pet's fur
The hieroglyphic design system was continued throughout the identity and applied to pet identifiers
It's all in the name
The name RELIQ is derived from the term "Relic", an object that has interest because of its age or its association with the past. It represents the brand's adaptation of ancient materials such as volcanic ash and titanium. The name is intentionally re-spelled to end in "IQ", subtly tying back to the brand's science-driven approach.
This project included
Positioning Strategy
Brand Naming
Identity Design
Custom Iconography
Package Design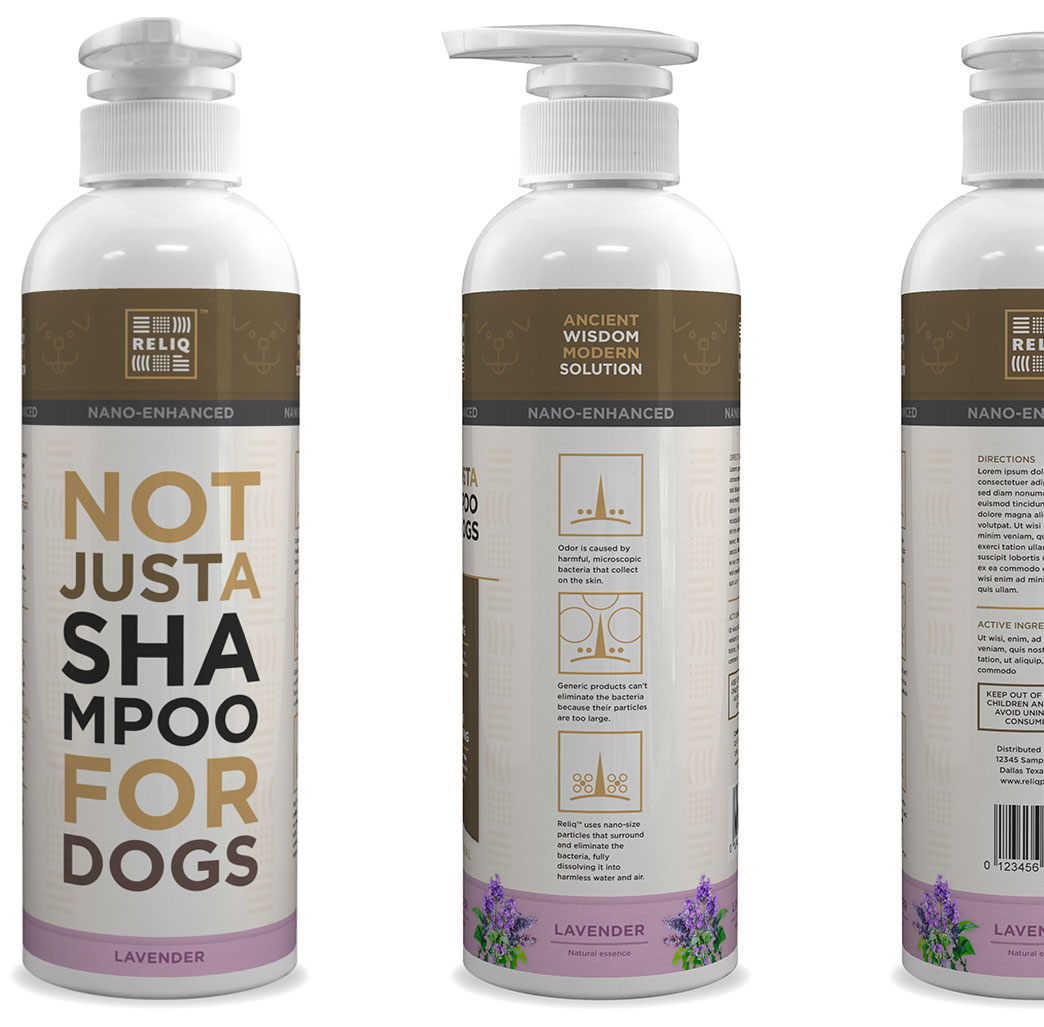 This sequence of icons was created to illustrate the main product story: 1. Odor is caused by harmful, microscopic bacteria that collect on the skin, 2. Generic products can't eliminate the bacteria because their particles are too large, 3. Reliq uses nano-sized particles that surround and dissolve the bacteria
This project was created by Dotvita, the interactive design agency I co-owned from 2010-2015.
Visit Dotvita's website
Let's talk about
the future
Did Reliq spark your interest? Let's talk about your project!
get started
Goodnature
The leader in commercial juicing equipment with a mission to bring out the best of nature.
Year: 2019
Agency: Chris Vogel Design
Sector: Commercial & Industrial
Superbad Hit Lab
A provider of immersive event experiences with an "analog over digital" approach.
Year: 2016
Agency: Chris Vogel Design
Sector: Events & Entertainment
Danny Shane
An Austin-based cycling apparel brand with a retrospective appeal and progressive ambitions.
Year: 2013
Agency: Dotvita
Sector: Consumer Goods