Pie Ranch
A healthy and just food system
Pie Ranch wants to help people reach a deeper understanding of food and farming – looking to establish a food system that is based on shared values of equity, compassion, and health.
Agency
: Chris Vogel Design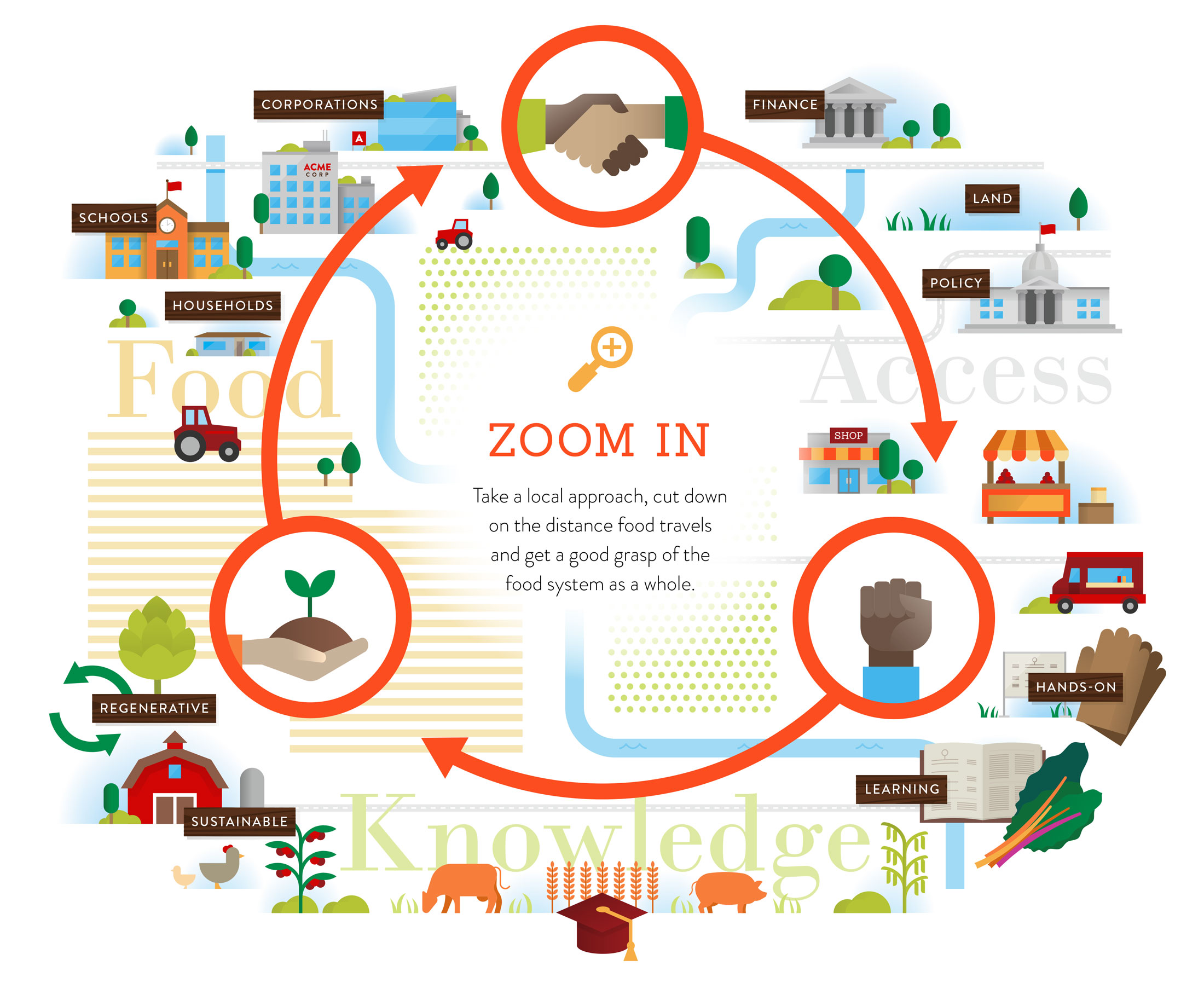 The main ecosystem infographic conveys the interconnectivity of students, farmers, and partners.
Building a set of tools
I was hired to create a series of visualizations to capture the premise and mission of Pie Ranch. I developed a visual style that reads quickly and speaks clearly – increasing the overall level of sophistication while retaining approachability of the organization.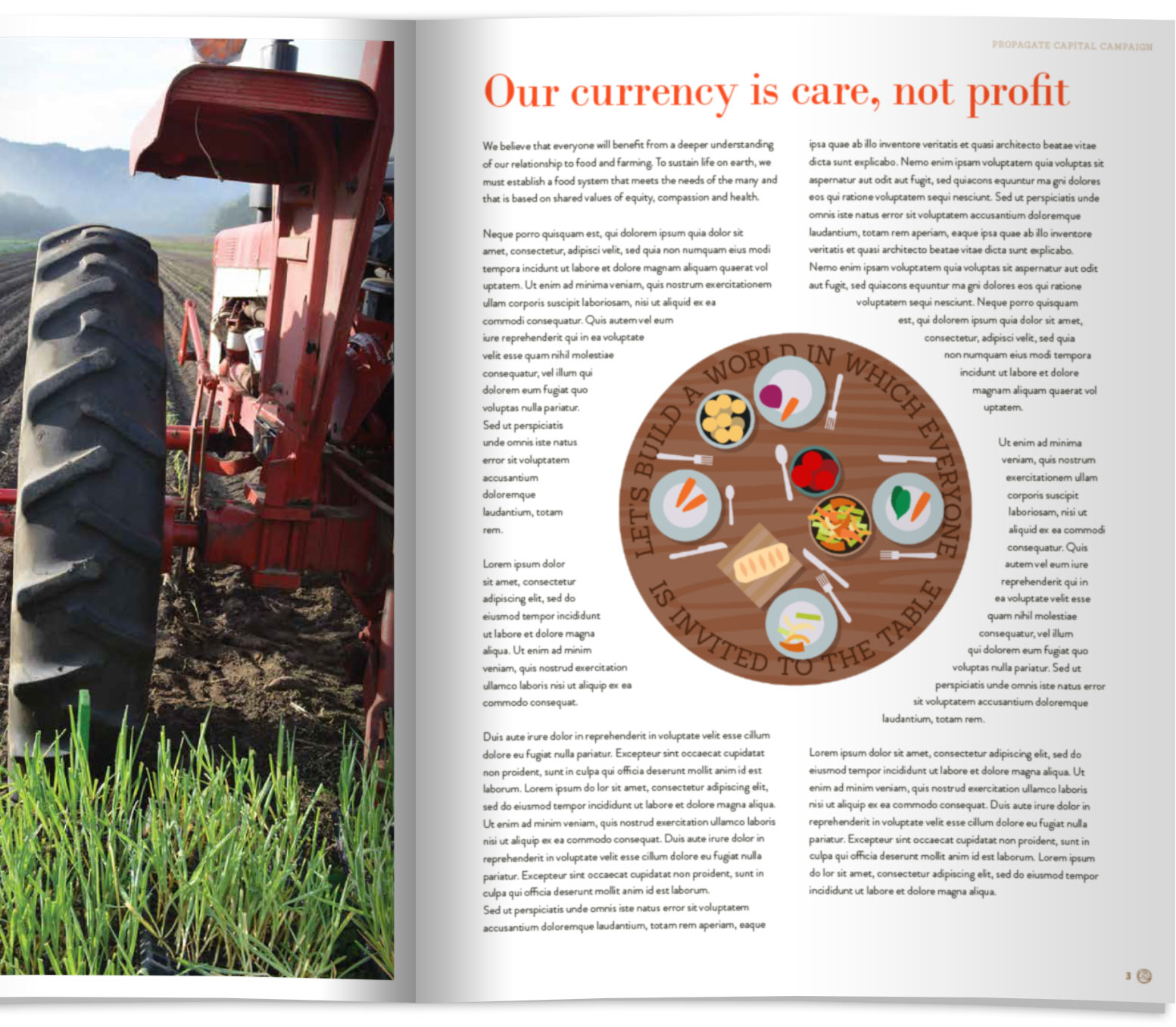 ---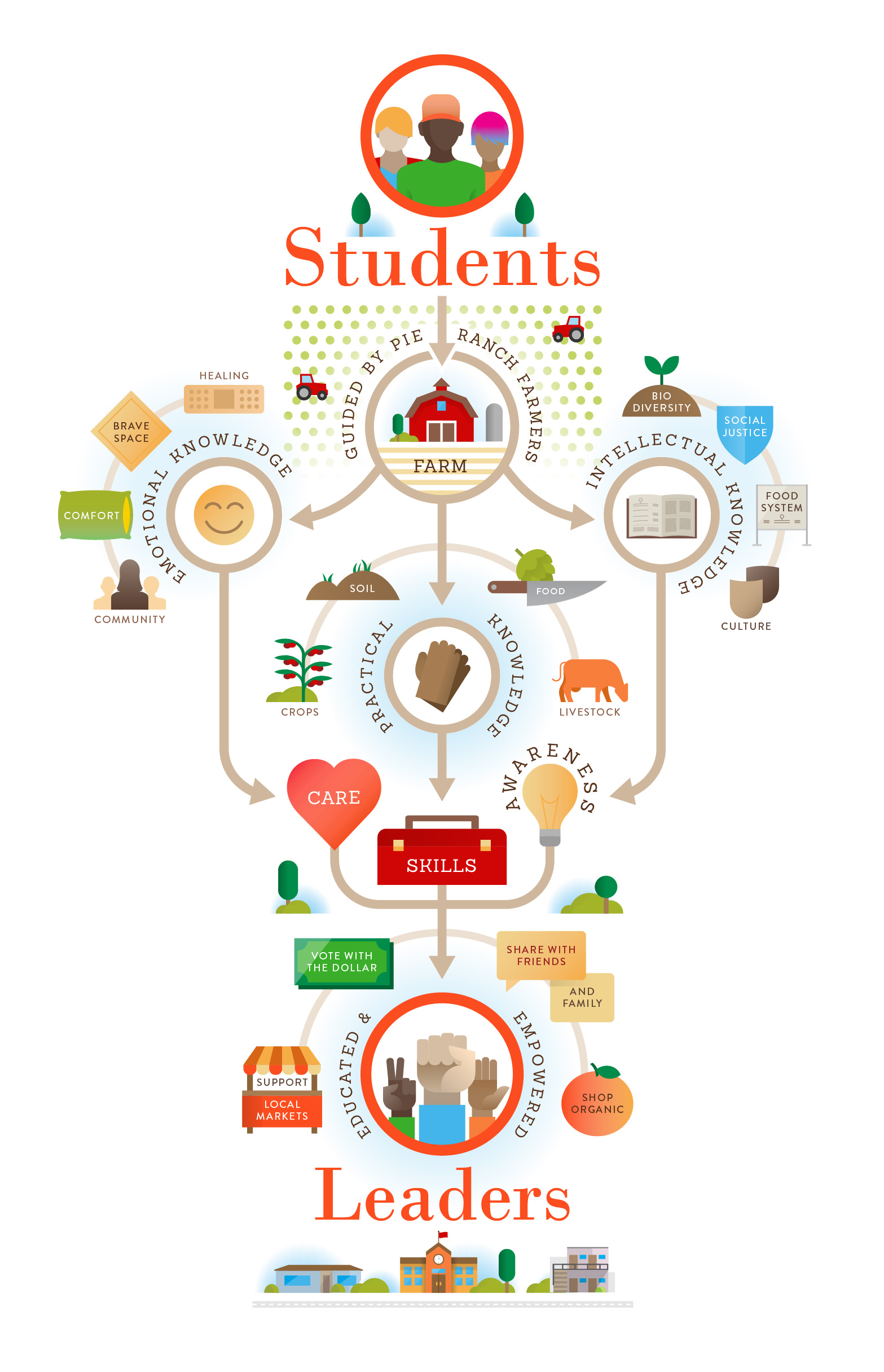 Student development map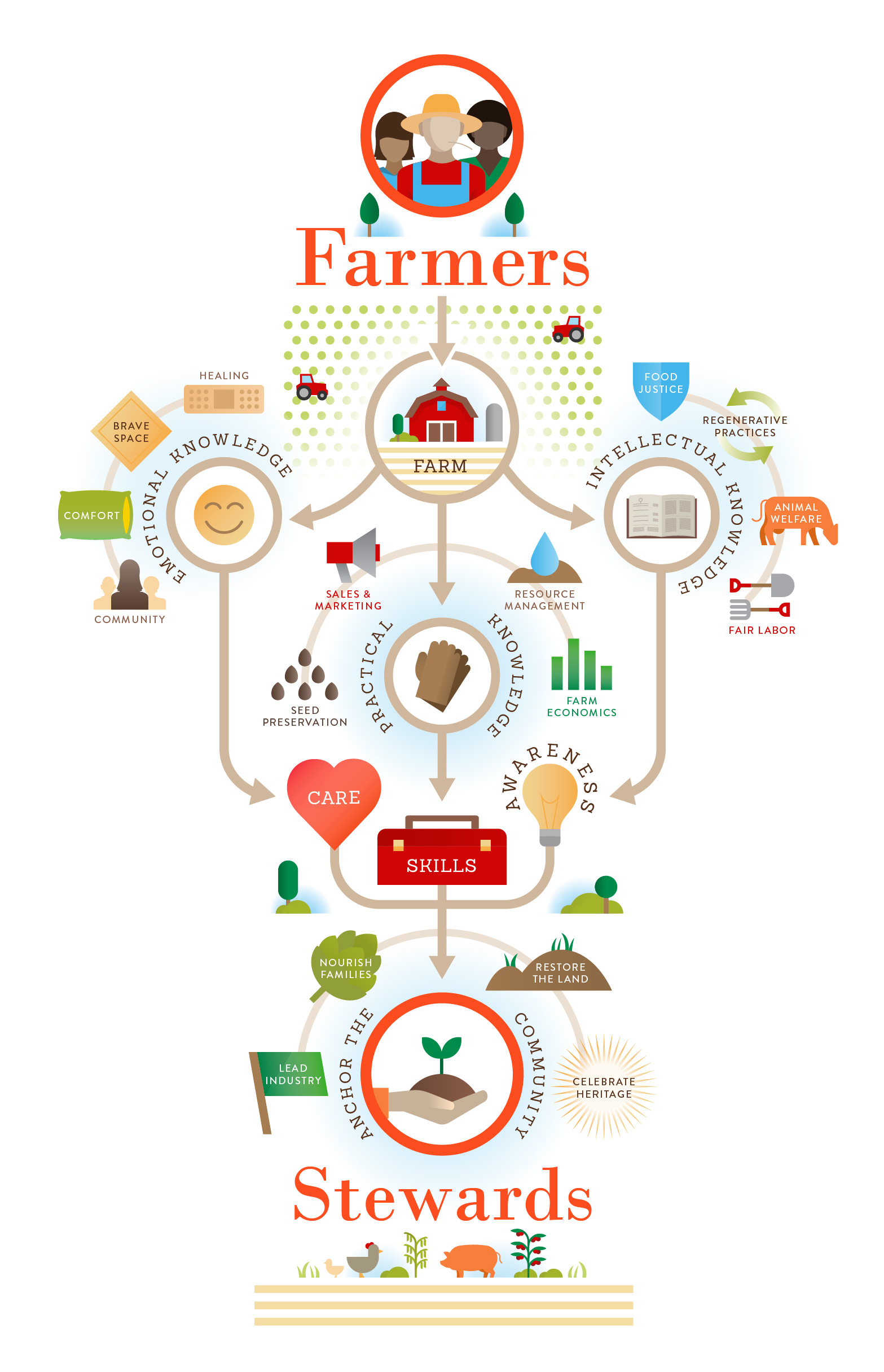 Farmers development map
"...Chris's great sense of curiosity, his gracious listening skills and his mastery at interpreting our work has resulted in first-class representations of our programs and our vision. He guided the process with thoughtful economy. He was nimble in zooming out to the big conceptual picture, and polishing each illustration down to the finest detail. We're equipped with better tools to reach new communities and gather greater resources to support our mission..."
AUBREY RAWLINS
Development Manager
Did Pie Ranch inspire you?
Let's talk about your project!
Get Started
Reliq
A pet grooming brand with a unique advantage over its competition.
Year: 2011
Agency: Dotvita
Sector: Consumer Goods
Superbad Hit Lab
A provider of immersive event experiences with an "analog over digital" approach.
Year: 2016
Agency: Chris Vogel Design
Sector: Events & Entertainment
Thriveal RE
A promotional campaign for Thriveal – a community of entrepreneurial CPAs.
Year: 2018
Agency: Chris Vogel Design
Sector: Professional Services