Campbell Travel
People first
Campbell Travel, a corporate travel agency, serves small-to-medium-sized enterprises that place service and innovation above cost. Working with the PR and content strategy consultancy Dots & Lines, we performed a comprehensive rebrand.
Along for the journey
We achieved an organic brand evolution by continuing the form language introduced by Campbell's established Airplane C. To create a contemporary and dynamic appearance, we detached the brand symbol from the logotype, developed a distinct lettering system that stands independently while leveraging the existing mark as an adjacent anchor. The Journey graphic weaves its way through the various brand touchpoints to create cohesiveness.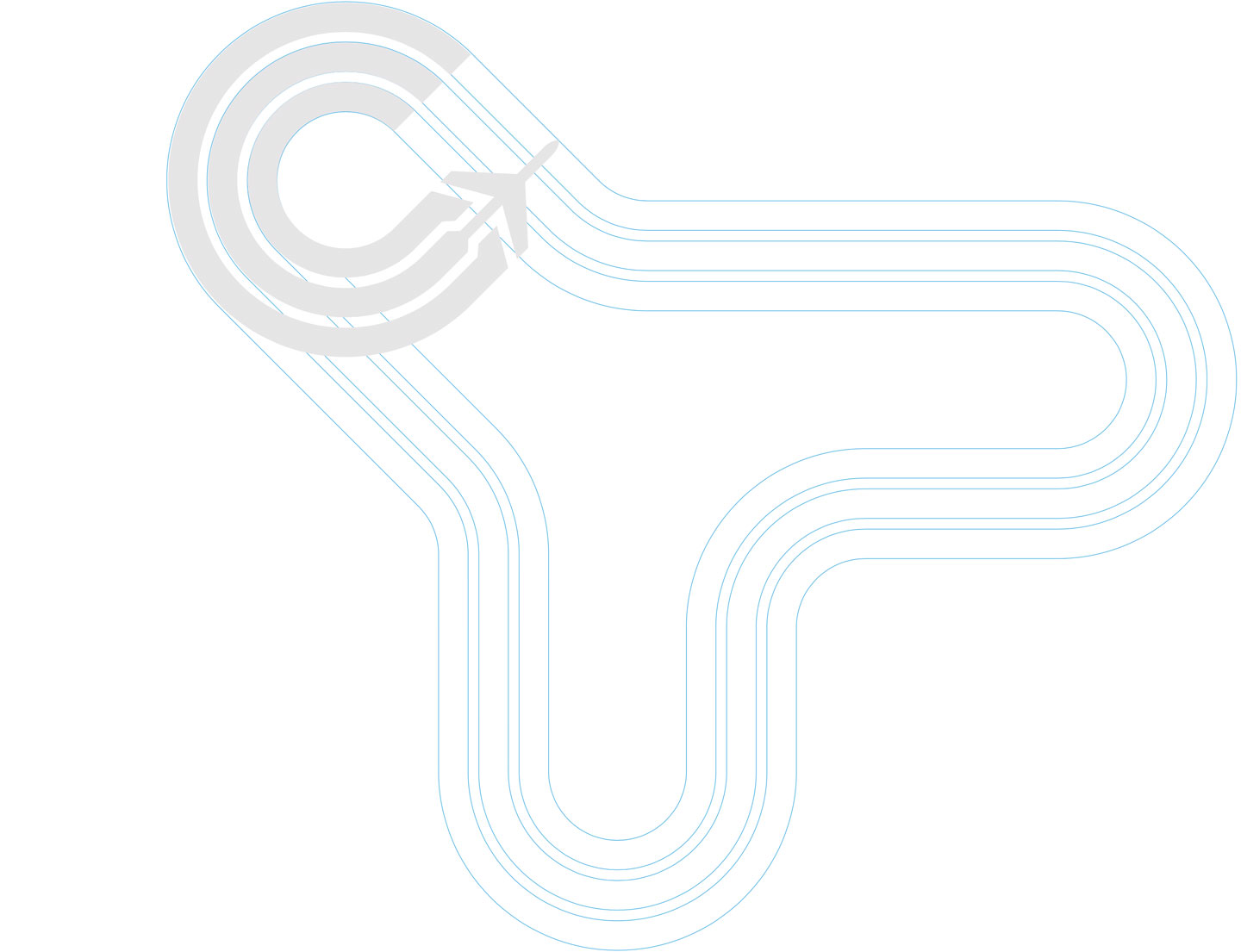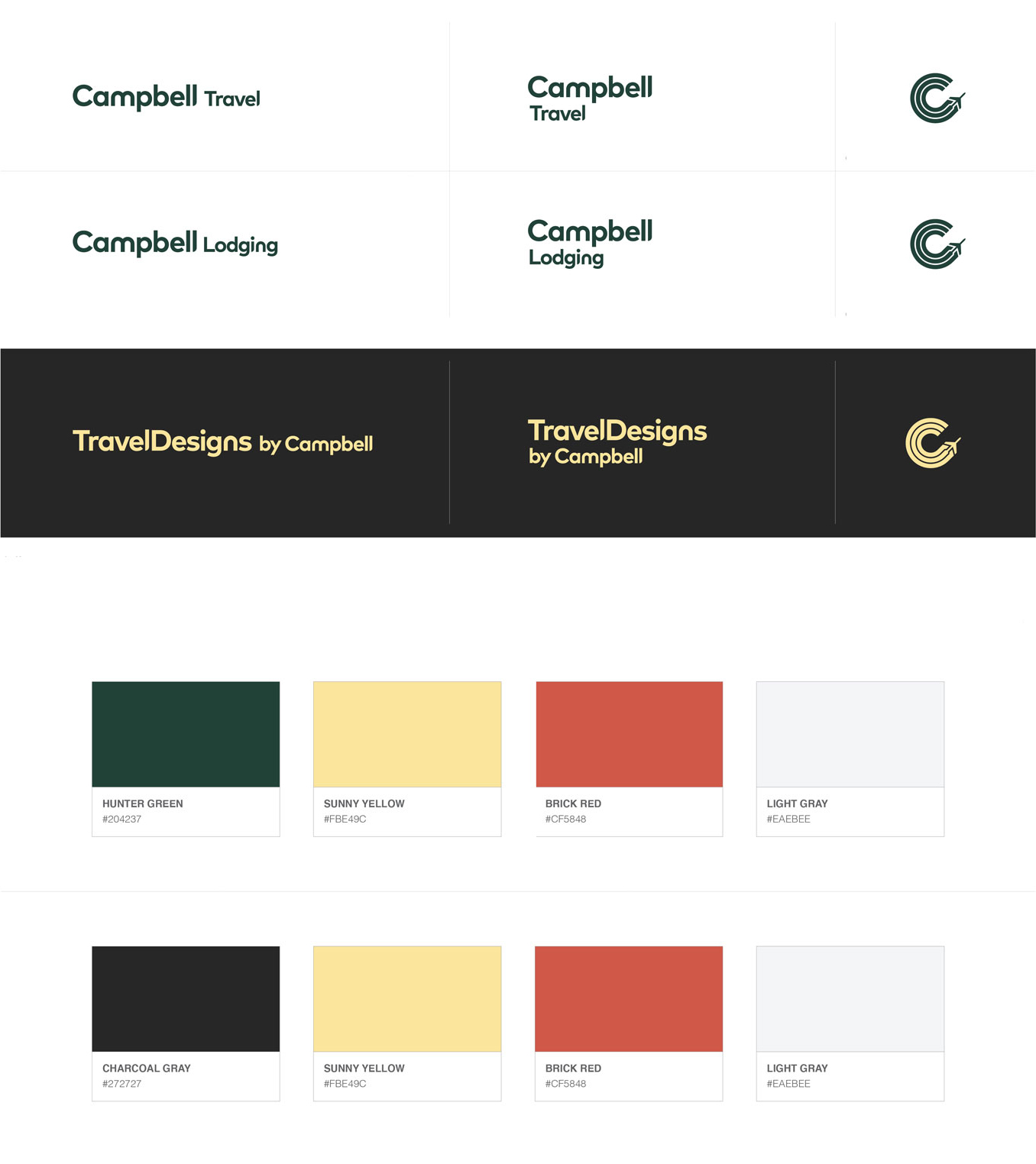 Logo system + color palette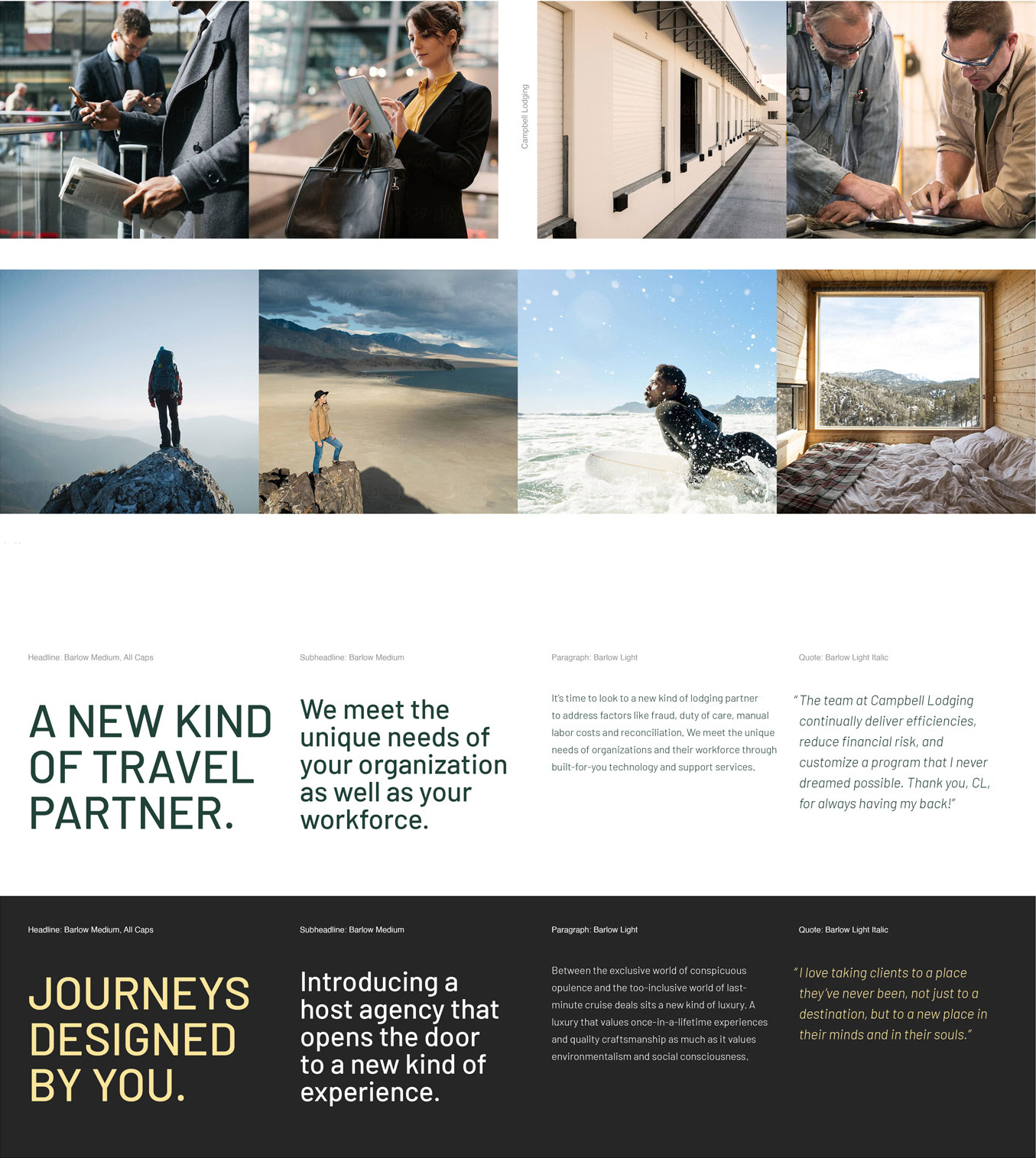 Photography + Typography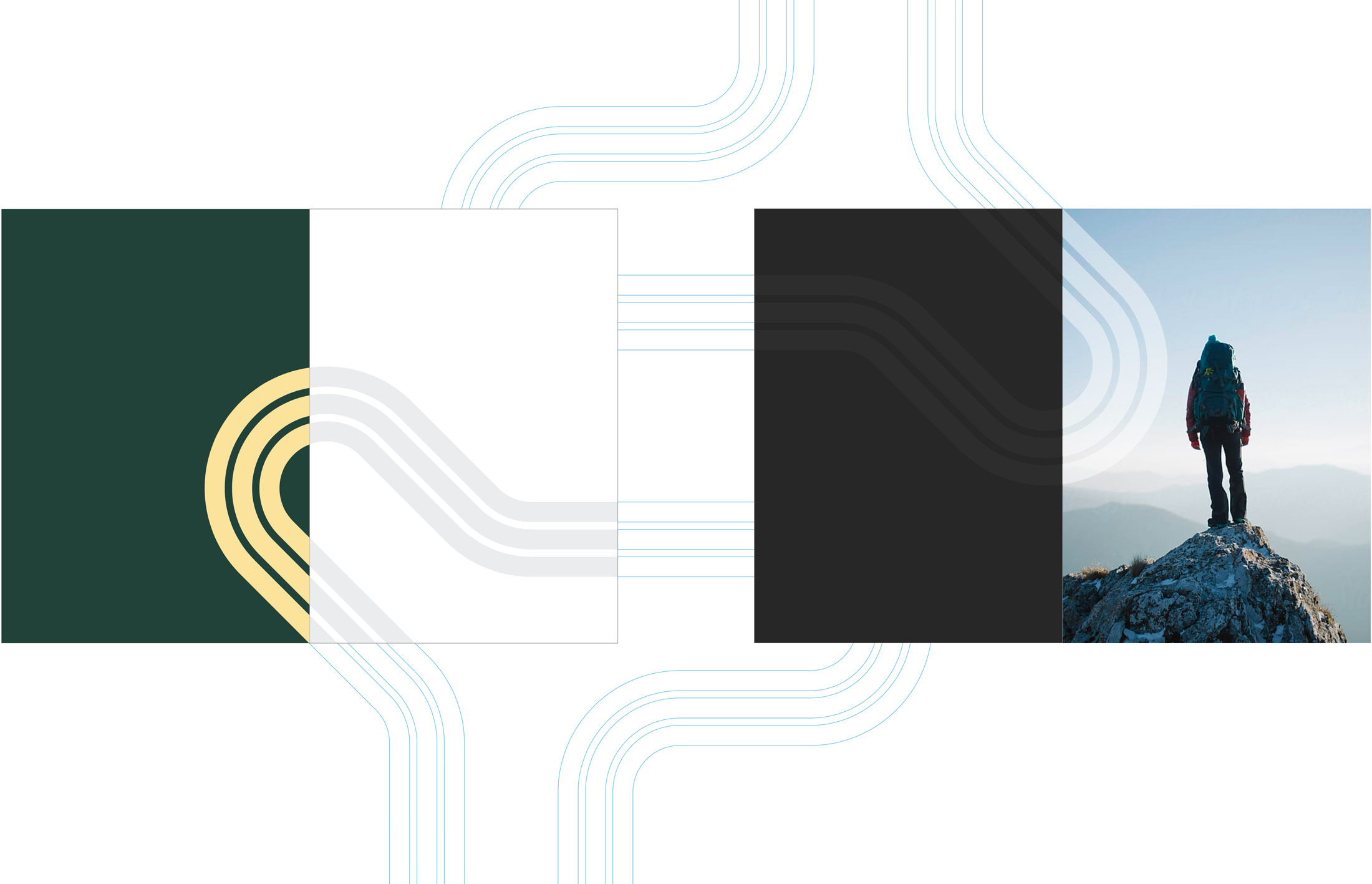 The Campbell Travel Journey graphic gives layouts a signature appearance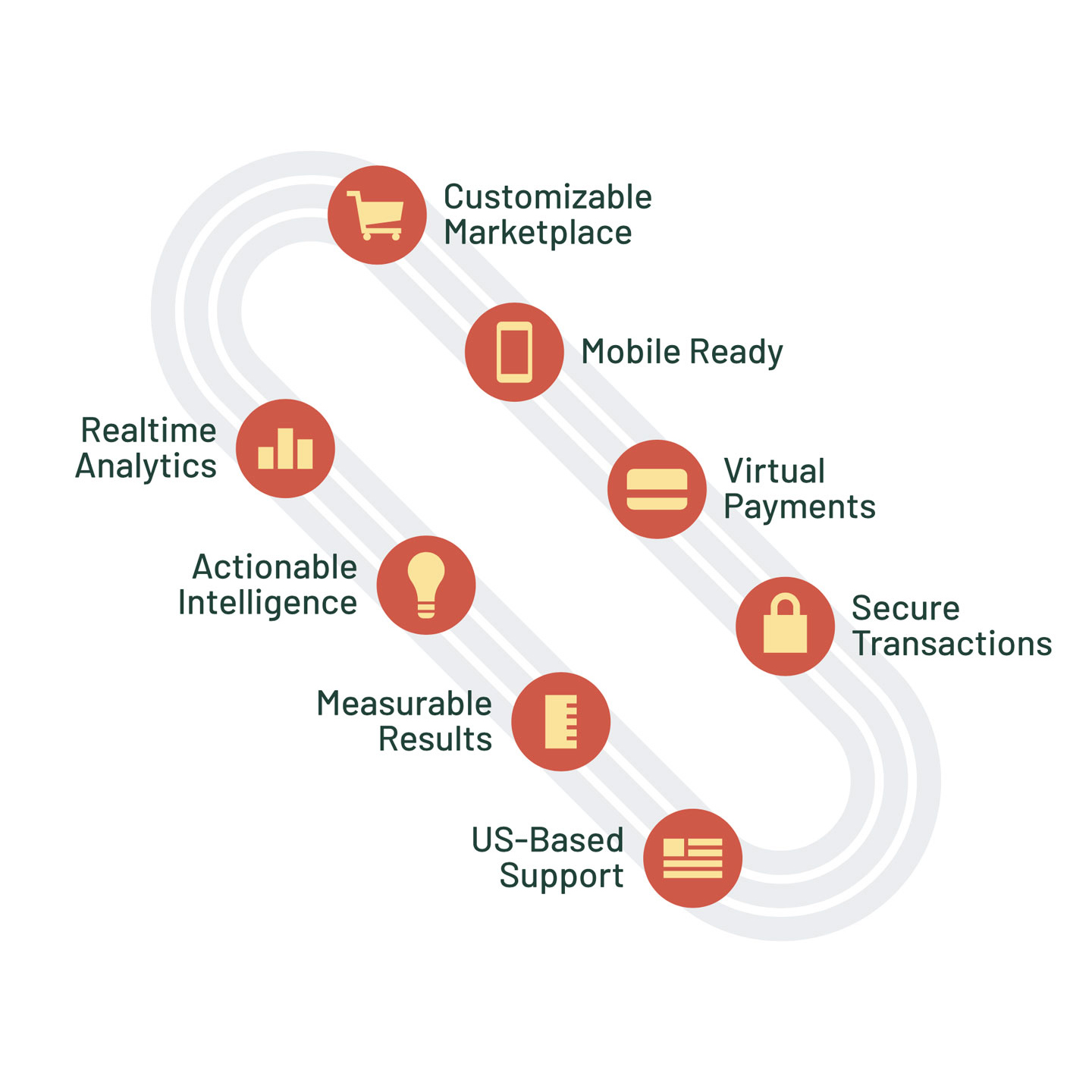 Journey graphic adaptation for process diagrams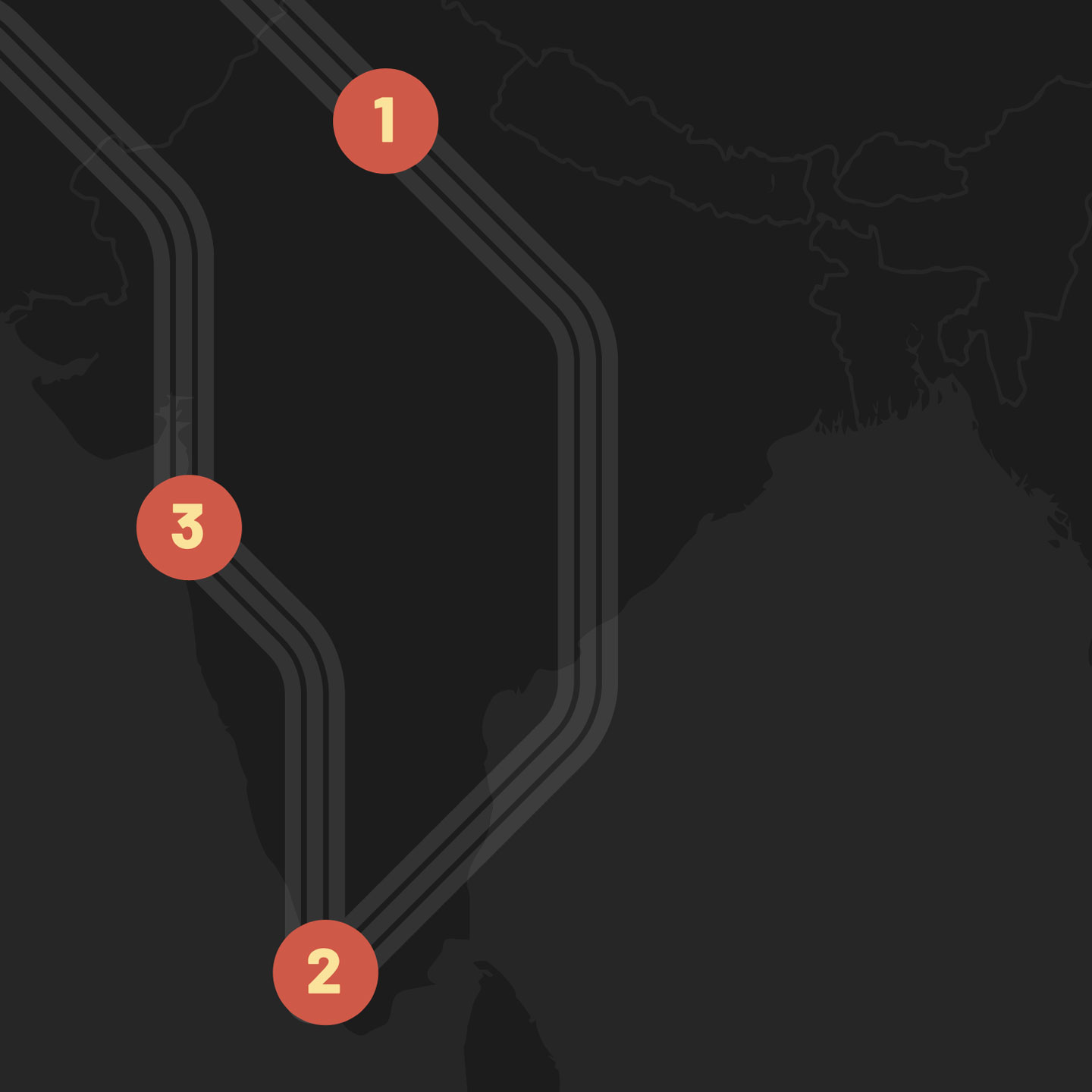 Journey graphic adaptation for case studies
Distinct within its industry
Campbell Travel's unique color palette elevates the clean and clear presentation of information – making it stand out amongst its peers. As a whole, the design system effectively speaks to its audience(s) by projecting calm and comfort while, at the same time, conveying a future-forward attitude.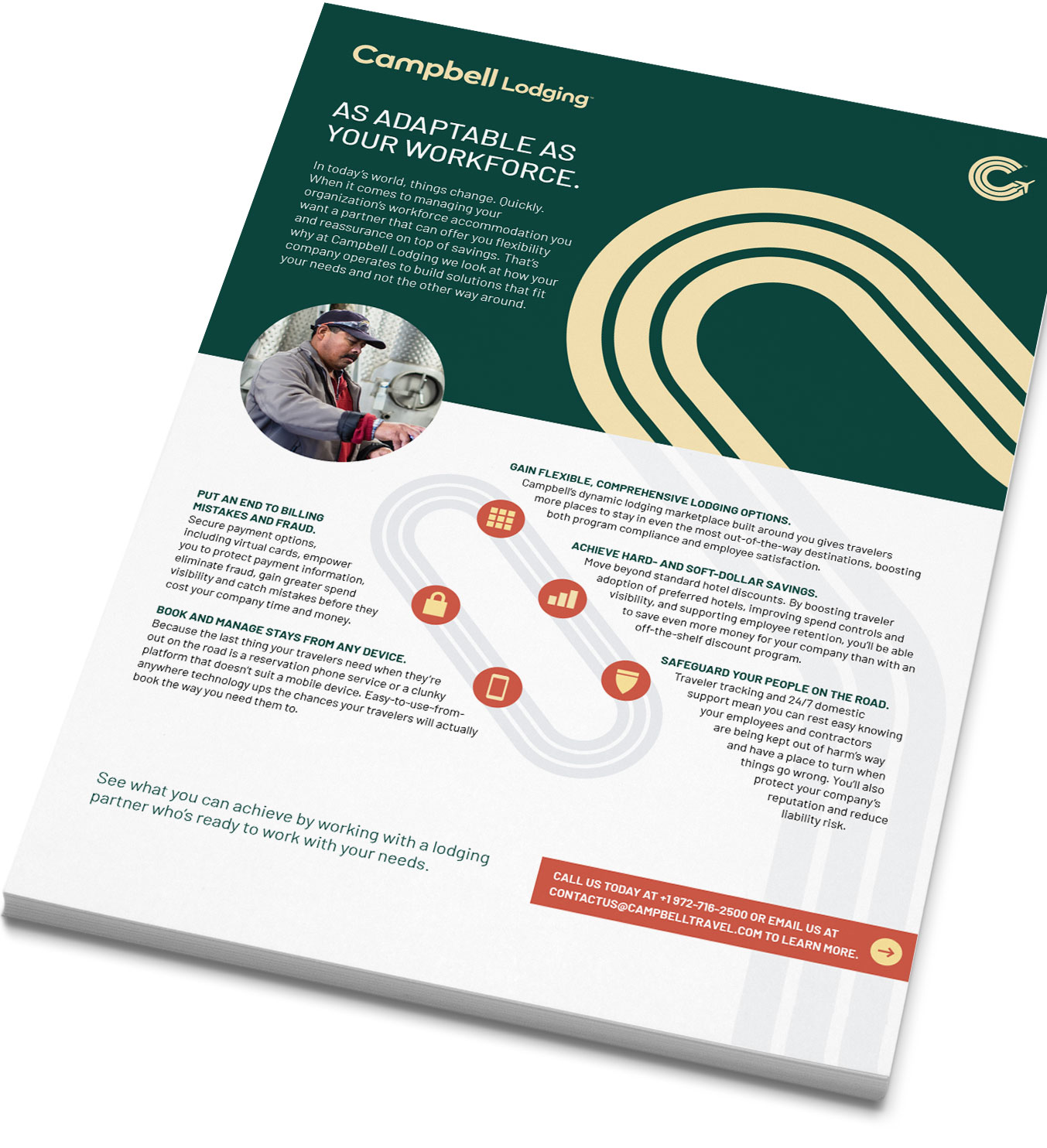 Did Campbell Travel spark your interest?
Let's talk about your project!
Get Started
Tripbam Relaunch
Tripbam empowers travel managers with fully automated solutions for tracking and reviewing corporate travel market data.
Year: 2021
Agency: Dots & Lines
Sector: Tech
Carver Pump
A centrifugal pump manufacturer with an eighty-year history – made in the USA.
Year: 2017
Agency: Chris Vogel Design
Sector: Commercial & Industrial
Jeter Melder
A small yet focused legal team that solves complex challenges for clients who like to be involved.
Year: 2015
Agency: Chris Vogel Design
Sector: Professional Services